The Ultimate Windows XP Boot CD – Windows Utility CD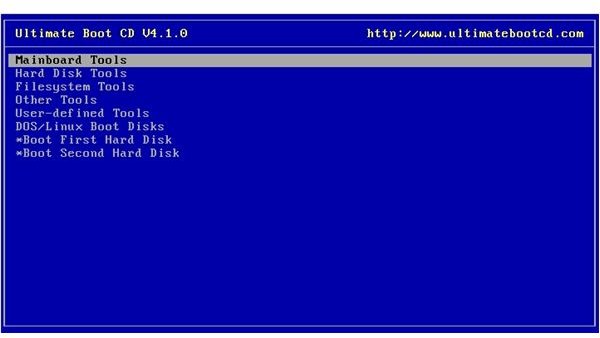 Overview
If you've ever had to format your hard drive, set up new partitions or run diagnostics on your hardware, you know how valuable it would be to have a single CD to do all of these tasks. Ultimate Boot CD (UBCD from here on out) does all of this and more. UBCD has been around since 2003 and is continuously making improvements by adding new and improved tools to the image. One important note is that UBCD is free!
Obtaining and Creating Your UBCD
Creating your own Ultimate Boot CD is just a matter of downloading an image of the CD and burning it to disc.
Insert a blank writable CD in your CD drive.
If you don't have a tool to burn an ISO file like Nero or EasyCD Creator, download and install a utility to burn Image (ISO) files such as ImgBurn. The rest of this article will assume you are using ImgBurn.
Go to the UBCD Downloads page: https://www.ultimatebootcd.com/download.html.
Download the ISO Image by clicking on the appropriate download link.
Start up ImgBurn (or your burner of choice). In ImgBurn, click the "Write image file to disc" button.
Under the Source area, browse to the area you saved the ISO file and click the green "Play" button to start burning your CD.
Pick of the Litter
As there are well over 100 individual utilities included on the Ultimate Boot CD, I've highlighted a few below that are good tools to be aware of. You find the full list of utilities included in the UBCD on the UBCD site – here.
Darik's Boot and Nuke – better known as DBAN – allows you to securely erase your hard drive. As you can see from my review of DBAN, it's a great tool that I highly recommend. You can read more about DBAN here -Review of DBAN: A Free Data Destruction Tool.
Ranish Partition Manager – This partition manager allows you to create partitions, copy and resize them - very useful for those times you want to set up a dual boot environment.
Active NTFS Reader for DOS – allows you to read files formatted with NTFS files and directories while in DOS – useful for when your computer won't boot into Windows but you have to get a file off before wiping the drive.
HDClone – an easy to use application to create hard drive images.