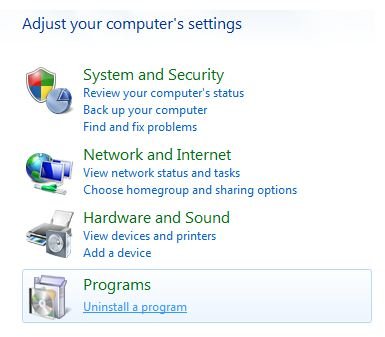 As You Would Uninstall
All Windows Live programs, not just Mail, contain a feature allowing you to repair ill-functioning software. It is not accessible from where you would launch the program; you will have to dig a little bit to find it. However, it is not entirely difficult to find. The first thing to do is to launch Control Panel.
In Vista, you will want the option that says, Uninstall a Program. In XP, you will want to select Add or Remove Programs. From your program list, look for Windows Live Essentials. Double-click it to continue.
Initiating the Repair

Of course, we are not actually going to be uninstalling all of your Windows Live programs. Instead, we just want to repair the damaged ones. You will notice that by clicking on Windows Live Essentials, you will be prompted to choose to uninstall the programs, or just repair them. Be sure to click on the Repair option before hitting Continue.
From here, the program will automatically look through your installed Windows Live components and repair all of them. It does seem like a bit of a hassle considering if you're only looking to repair just one of them, but if there are some other components that you have installed that could use a tune-up, it will perform the same maintenance on them as well.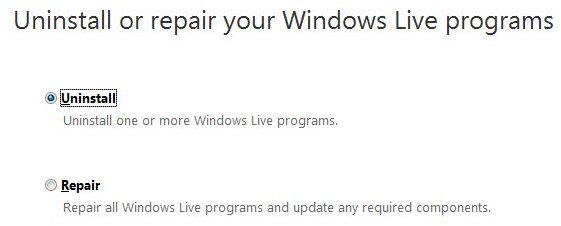 Naturally, in the future if you're looking to uninstall certain Windows Live programs, you will be able to choose the programs you wish to remove, instead of getting rid of all of them.
Try With Other Programs
There are other programs on your computer that may contain the option to repair them when choosing the option to uninstall them. Of course, not all programs do contain this option, so be careful that you do not accidentally uninstall programs that you are just looking to fix.
Unfortunately, most programs would require a clean re-install in order to get them running again. However, for Windows Live components, you are always given the option to repair them first. So, now you are ready to repair your Windows Live Mail program.
For more helpful articles, check out How to Repair Windows Media Player 11 in Vista and Bright Hub's Library of Internet Explorer Troubleshooting Tutorials.