How to Turn Off Windows Live Family Safety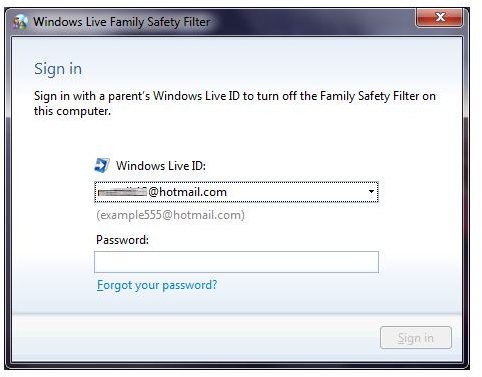 Logging In
Family Safety is useful if you are wary of what your children are getting into. You can monitor the sites they visit, and whom they speak with online by reviewing reports. However, at times it will ask you to log in using your Windows Live ID when you are trying to use the computer. In order to turn the filter off, you will also need to sign in. If you want to go further, you can even uninstall the program. Both options will be explored in this tutorial.
Step 1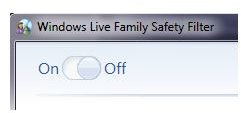 In the Family Safety main window, you will see a dial at the top left portion of the window, showing whether the filter is on or off. You can disable the filter by clicking on the dial. You will be prompted to sign in using your Windows Live ID in order to disable it. As soon as it has finished, you will have successfully disabled the filter. To re-enable it, you will just have to repeat the process.
To go further and uninstall the feature, read on.
Step 2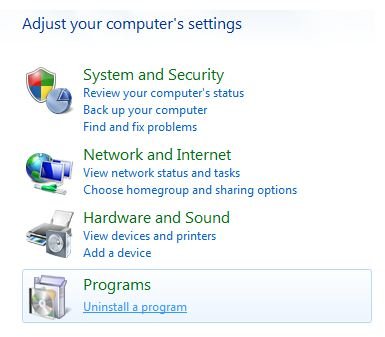 In Control Panel (which can be accessed from the Start Menu), you will want to choose the option that allows you to uninstall a program. In Vista, it is a link at the bottom-left. In XP, it will be an icon that says Add/Remove a Program. From there, you will want to scroll down and find the option that says Windows Live Essentials. Double click this and you will be prompted for a few more options.

Step 3
If you are having problems running some Windows Live applications, you can choose Repair. However, since we are trying to uninstall Family Safety, you will want the option chosen at default, which is Uninstall.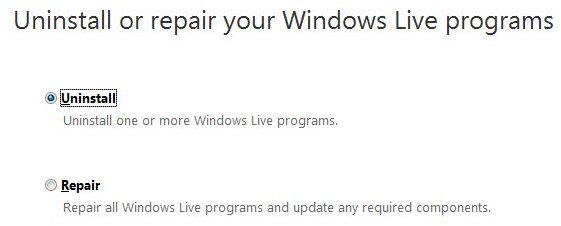 Step 4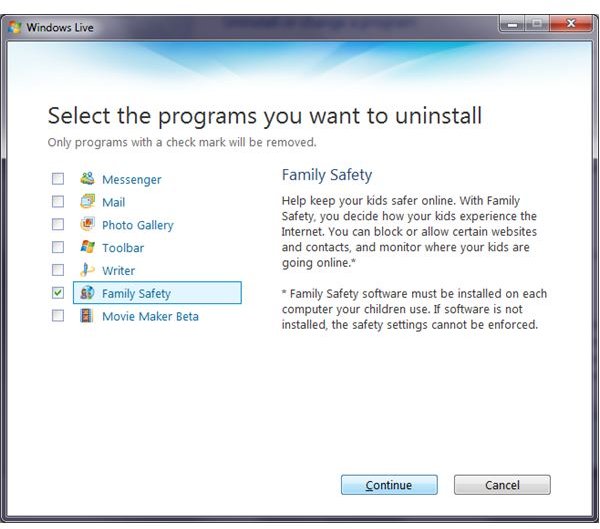 Click on the check box that appears next to Family Safety. If there are other components you also wish to uninstall, you may do so here. When you are finished, click Continue. Windows will then proceed to uninstall the program.
Finished!
After your selected features have uninstalled, you will see a confirmation window.