How to Install Windows Media Player - Windows Media Tips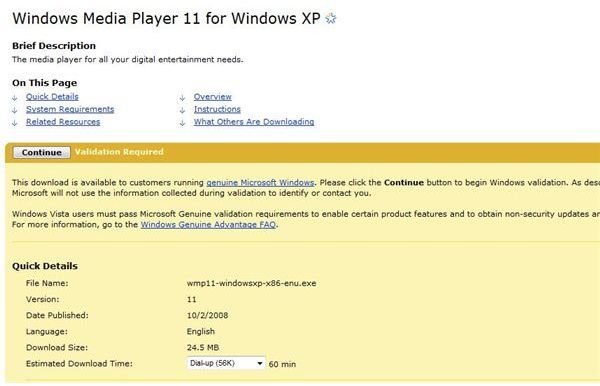 Validate Windows
To get started installing Windows Media Player, head to the Windows Media Player download site. Click the Continue button to begin Windows validation, which is required before you can install the media player.
If you are taken to another page that says Install the Genuine Windows Validation Component, click the Internet Explorer Information Bar, which is just below the IE toolbar. Select Install ActiveX Control and click Continue if you receive a security prompt.
An Internet Explorer Add-on security warning will appear. Click Install.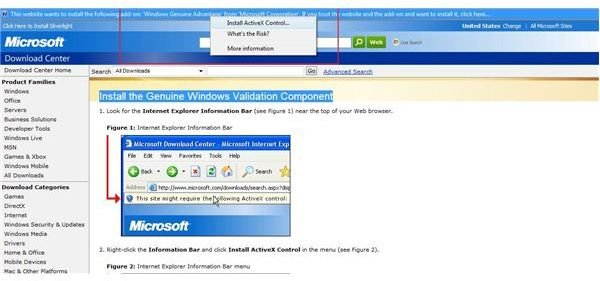 Download Media Player
Next you will be taken to the Windows Media Player download page. Although it currently says Windows Media Player 11 for Windows XP, Vista is supported as well. Click the Download button to begin installing Windows Media Player.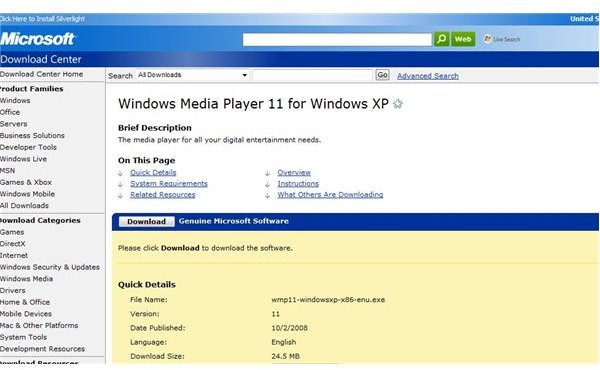 When asked if you want to Run or Save the file, select Run. Wait for the download to complete, which may take several seconds or several minutes depending on your individual system as well as your type of Internet connection.
Once the download is complete, the downloaded files will be extracted. Review the software license agreement. Provided you agree with the terms and conditions, click I Accept.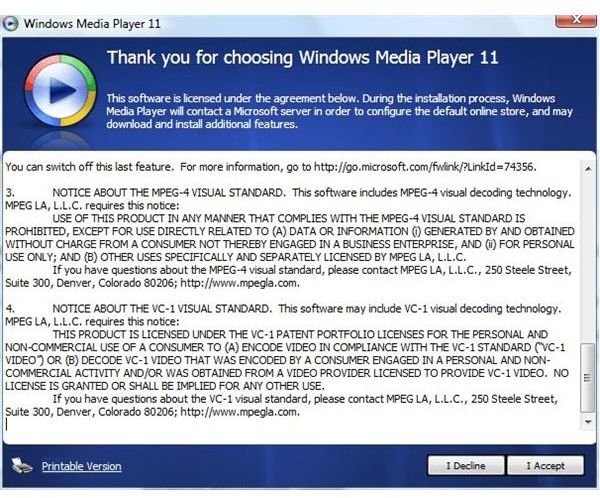 Install Media Player Files
The Windows Media Player install begins. Wait while the progress bar displays the status of the installation. When it is complete, a welcome screen will be displayed. Click Next. Select your privacy options by clicking the check boxes of the options you wish to use and clearing the check boxes of any options you do not want. Click Next again.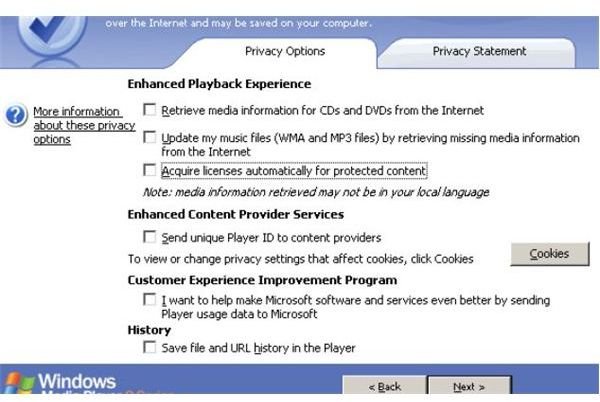 If you are logged on to your computer as an administrator, you can customize the Windows Media Player installation options. Otherwise, Windows Media Player will be set as the default player for all of the file types listed. Once you have made any changes or are satisfied with the installation, click Finish. The install window will close automatically.
Begin Using Windows Media Player
Once you have finished installing Windows Media Player, you can begin enjoying it. If you are using Windows XP, click the Windows Media Player icon on the Quick Launch taskbar, or go to All Programs from the Start menu and find Windows Media Player in the Programs list.
In Windows Vista, you can also open Windows Media Player by clicking the icon in the Quick Launch taskbar, or go to the Start menu and type Windows Media Player into the Start Search box. Select Windows Media Player from the Programs list.

Looking for information on WMP for Windows 7? Read Tips, Tricks and Fixes for Windows Media Player for Windows 7.