How to Configure Windows Vista as VPN Host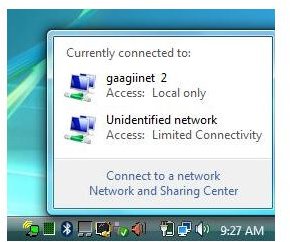 What is a VPN?
A virtual private network is an encrypted network that takes data and encrypts it from one computer to another computer. Encryption prevents malicious users from capturing your data and stealing your information. Virtual Private Networks, known as VPNs, use L2TP or PPTP for their protocol in order to communicate.
Microsoft builds the capability into its operating systems allowing computers to communicate securely when needed. VPNs allow for this communication to take place.
Dialing into a VPN using Vista
In order to dial into a VPN (virtual private network), you must have a user account on the hosting computer and an incoming VPN connection setup on the computer.
To set a dial up VPN in Windows Vista, single click on the network icon on the taskbar (You can also use the Network Center in Microsoft Windows Vista). Select Connect to a Network. Select Setup a Connection or Network scroll down to Connect to a Workplace and click on this option and choose next. Select Internet Connection. Select I'll Setup My Internet Connection Later. Type in the IP address you are connecting to. Select Next and type in the username and password you have on the hosting computer. Select create. You can now dial in by double clicking on the connection in network connections.
Setting Up a VPN in Windows Vista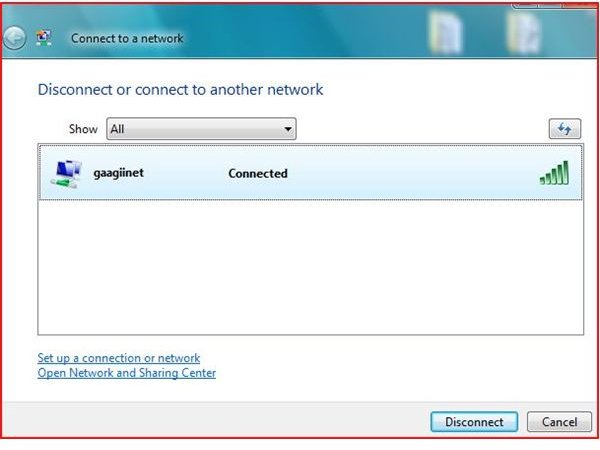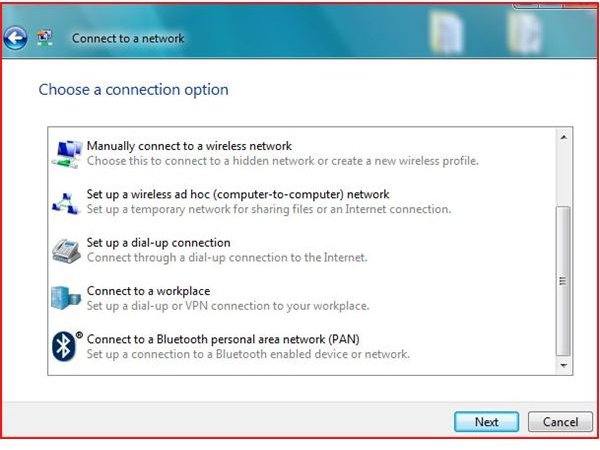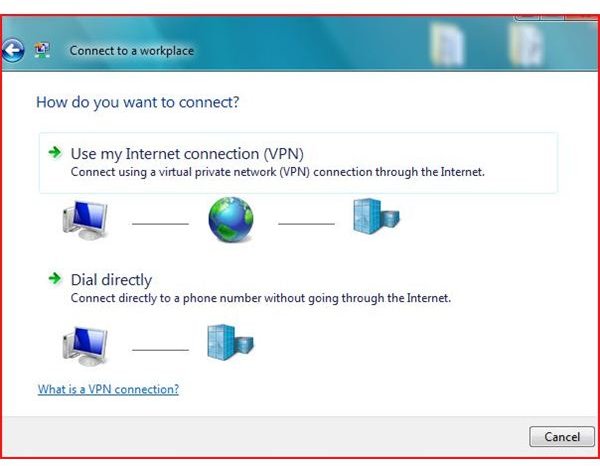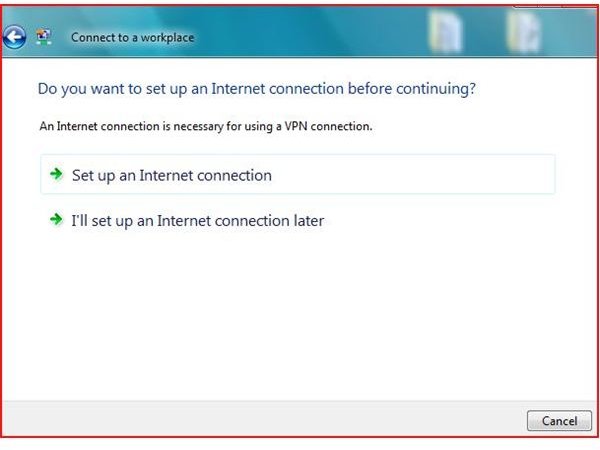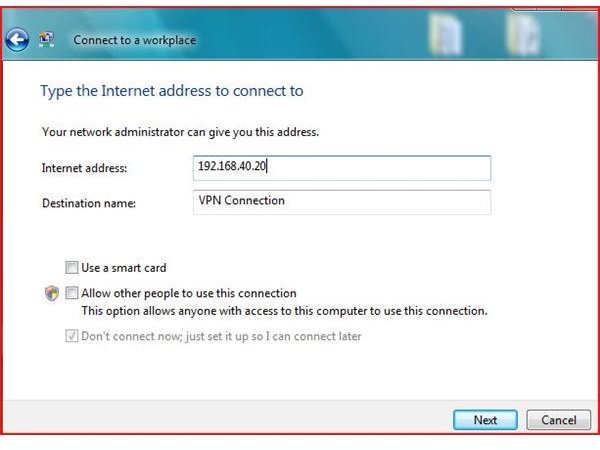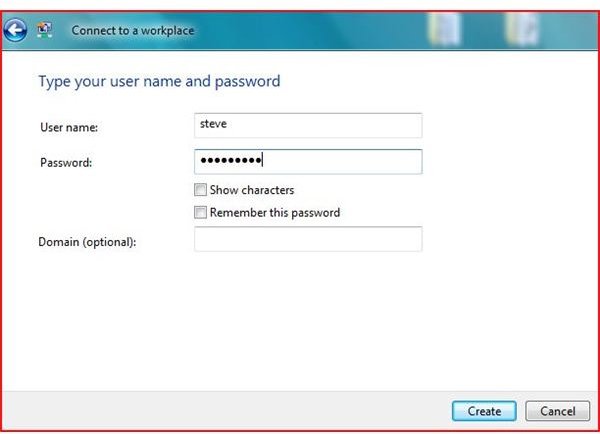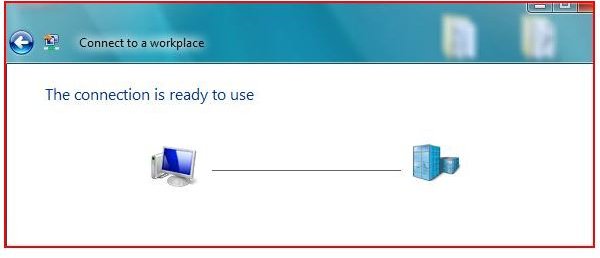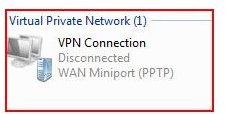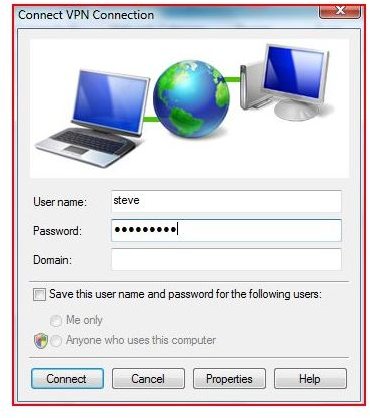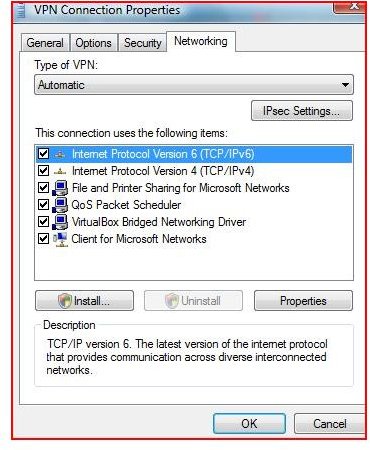 Hosting a VPN in Vista
Open the Network and Sharing Center in the Control Panel.
Click on Manage network connections.
Once you are in the Network connection screen, perform the following steps: press Alt and select File or hit Alt+F which will open the File menu. Now select New Incoming Connection.
Select the Users you want to connect.
Select how the user will connect (VPN).
Remember, if you have your firewall on, open the VPN ports (1723, 500, 50 and 47) if necessary.
Note: Usually when you host a VPN, you will also share files for the guest who will be dialing in.
Hosting a VPN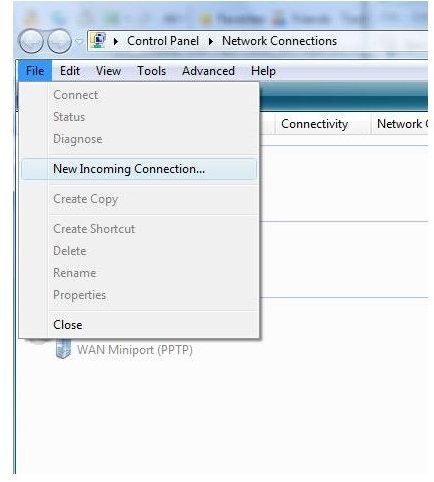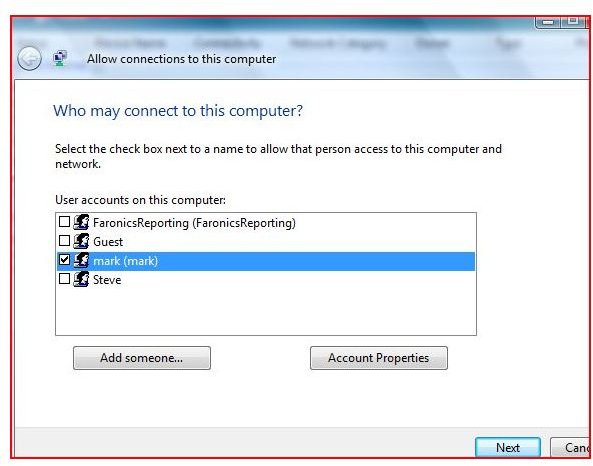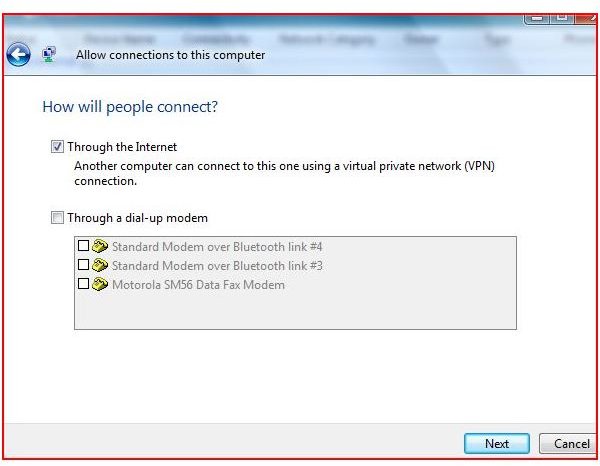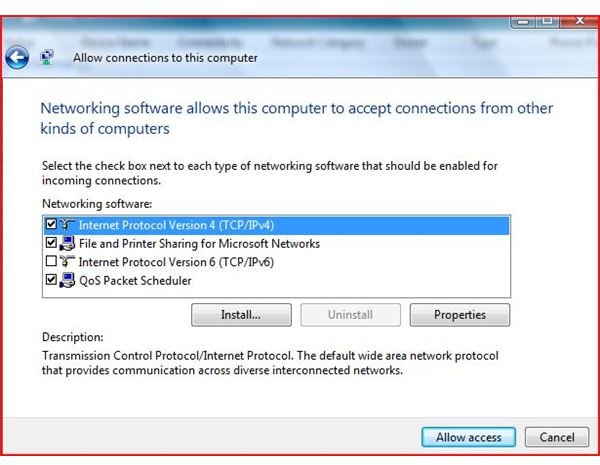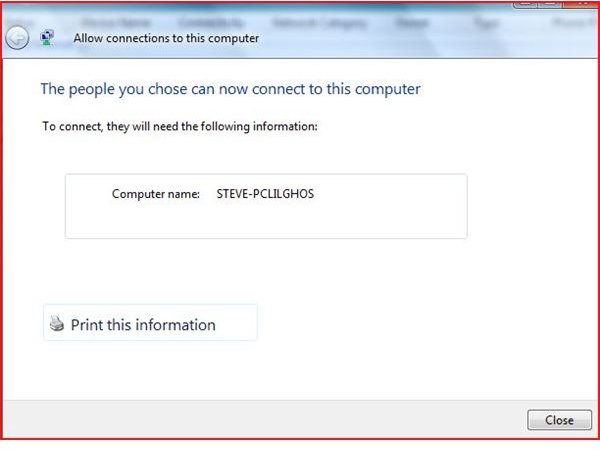 Related Articles and Information
Although VPNs are usually set up in a business environment, VPNs can be used in the home environment. While not practical for everyday use, the transferring of files can be intercepted by malicious users. Tools such as Ettercap or Wireshark can be used to steal data if misused. These tools should be used to protect your network. Remember to use VPNs when you want to insure your data's security and safety. For more information, see this Bright Hub series on VPNs for MAC, Windows XP, and Windows Server in the Business Environment.