Mozilla Firefox Troubleshooting - A Collection of Tips and Tutorials for Firefox Users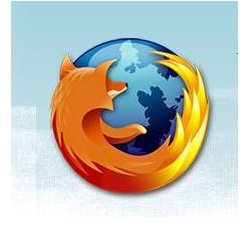 Firefox Collection
Firefox is known for its tight security. However, if you feel your web browser could be even more secure, there are a number of free add-ons - or extensions - that can make Firefox even more secure. While the tips listed in the Bright Hub article Five Highly Recommended Extensions For FireFox are not exactly troubleshooting steps, you will feel more secure simply be reading it. More security-enabling steps are listed in How to Secure Mozilla Firefox, to ensure your security while surfing the net.
Firefox is also known for its powerful pop-up blocking capabilities. If you are experiencing pop-ups in your browser window, though, read How to Block Pop-ups before you start troubleshooting. On the other hand, maybe your Firefox browser seems a bit on the sluggish side. Best Firefox Tips and Tricks to Speed Up Your Internet Browsing provides tips and steps to get you speeding along the information highway in no time.
A frozen web browser can be absolutely maddening. If you are using Firefox in Linux, The Top 10 Most Useful Linux Commands can help you begin troubleshooting this issue and others. Other tweaks, tips and troubleshooting help for Firefox within Linux is ready and waiting at Tweaks for Using Linux with Solid State Drives. And if you find you are having trouble downloading videos from Firefox in Linux, check out How to Save Online Videos in Linux With Almost Zero Effort.
While most cookies are not dangerous and can make surfing easier for you, there are less-friendly cookies. You may not be aware that sites with Flash content might be slipping those cookies into your browser without your knowledge or approval. Check out Tracking Cookies in Flash for troubleshooting tips on finding and getting rid of those potentially dangerous cookies in Firefox.
Homepage hijacking is the occurrence of an external party changing your browser's homepage without your permission. Learn how to protect this from happening to your Firefox browser in the Bright Hub article Securing Your Web Browser's Homepage. If you, however, want to change your own homepage, check out How to Change the Home Page in your Browser to Any Page You Want. Another type of security threat is called "Clickjacking." If you have experienced this, visit Clickjacking: Security Researchers Reveal a New Browser-Agnostic Exploit for troubleshooting help.
Everybody loves watching videos online. If you are encountering problems downloading videos in Firefox, read the troubleshooting tips and how-to steps in How to Download YouTube Video (and Other Embedded Files) in Firefox.
The Bright Hub collection of Firefox articles and tutorials is continuously expanding, so be sure to check back often!