Review of the Top 5 Web Browsers - Opera, IE 7, Apple Safari, Flock and Firefox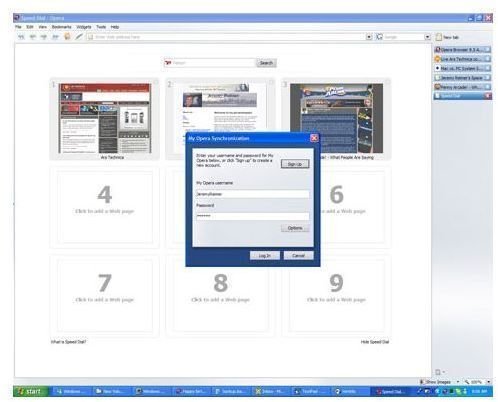 Web Browsers are our windows to the rich and vibrant world of the Internet. Ever since the Netscape and Windows Explorer warring days, these web browsers have always been newsworthy or to say the least, extremely important software. Fast forward to the present day and we have plenty of web browsers to choose from. Each one comes with their own pros and cons. So let's take a look at the top web browsers today and see what they have in store for us.
Top 5 Free Web Browsers
Apple Safari 3
Apple Safari V3 throws its considerable weight around thanks to its huge 18.63 MB size – a juggernaut compared to the other lighter browsers, i.e. Firefox. However it does come with some great properties such as automatic installation and management of plug-ins. Safari also comes with a beautiful hue look to enhance your web browsing experience. However, most impressively when it comes to speeds, Safari just leaves all the other browsers panting for breath. It has equally impressive new features like fluid-flow graphics instead of the standard "download in progress" types found on the other browsers. Safari allows you to resize areas of text for easier reading and includes a Snap Back feature that returns you to the top level of a website. Finally, it renders a blue halo around the search and input boxes on a website which gives it a beautiful texture.
To read more on the Mac Safari Web Browser read Matt Becker's article »> The Mac's Safari Web Browser: Now for Windows
Flock
Flock is one of the more recent browsers launched. It is a browser with built-in social networking features that allows you to import your contacts and updates from services such as Facebook, Flickr, Twitter and YouTube. It also lets you post direct to your blog and comes with an in-built RSS reader. If you just need one reason why you must get this browser, it is that Flock is purely built for the social networking experience. The nine buttons at the top of the collapsible sidebar make accessing any of your social networking or frequently used Web sites easier than Twittering through all those endless sites. The awesome flock photo loader also allows you to drag-and-drop photos into Flickr.
To read more on the Flock Web Browser read The Puck's article »> Flock, the Social Web Browser
Internet Explorer 7
Internet Explorer (IE) has migrated through 7 different versions and each one has seen a definite improvement from legacy versions. The brand new IE7 browser has a built-in RSS reader, tabbed browsing and other necessary security features and tools. Taking very much the best bits from such popular browsers as Firefox and Opera, IE7 has much to like. What's more we even have the next version in beta already – so you might want to take a look at IE version 8.0 too.
To read more on the Internet Explorer Web Browser read Neil Henry's article »> IE7 vs Firefox vs Opera
Firefox 3
Firefox from Mozilla is one of the hugely popular web browsers available and is the closest one that challenges Microsoft's Internet Explorer for the web browser crown. It has some considerable advantages - a light size, tabbed browsing, automatic session restore properties, enhanced security features and as it is open-source web browser comes with built-in malware protection and some nifty tools to manage bookmarks. Now, can someone challenge a feature set like this? Of course they can, but the neat support community and the high end utilities of this browser has ensured a strong rooting for it.
To read more on the Firefox Web Browser read Neil Henry's article »> Mozilla Firefox, customized Web Browsing at its very best
Opera 9.5
As is the case with Firefox, the Opera web browser has its own fan base and Opera version 9.5 is armed with some serious clout. First among many are tools to aid synchronization of bookmarks to other computers in a network - both PC and Mac. Opera also allows you to browse and interact with your mobile computing devices. Extremely popular in the community, Opera has some extremely popular products for the cell phone and brings sheer functionality and cool looks to the table in a simple, clean and highly functional web browser.
To read more on the Opera Web Browser read Neil Henry's article »> Opera, the fastest Web Browser this side of 46222
Web Browser Screenshots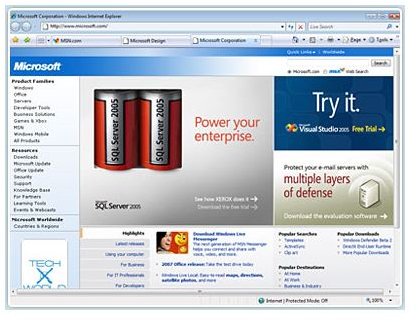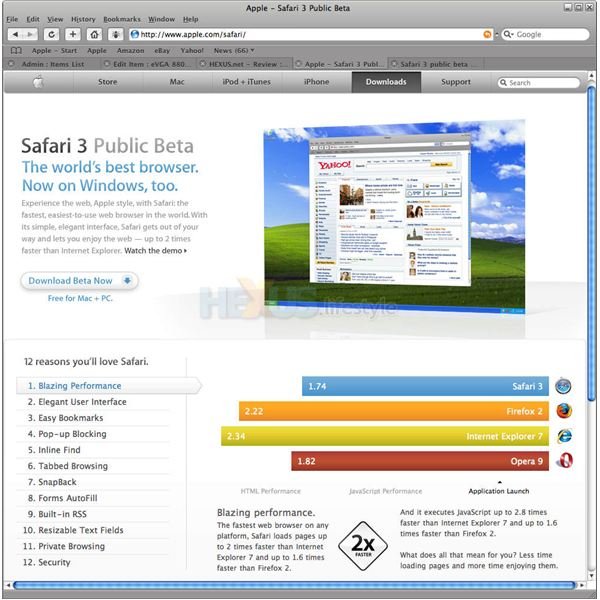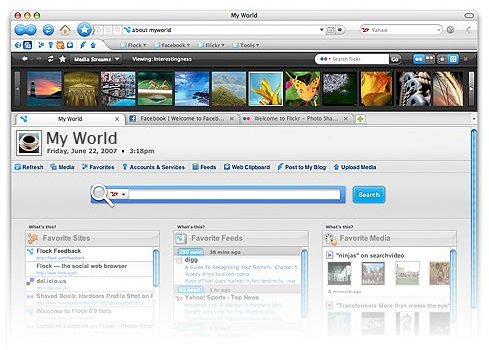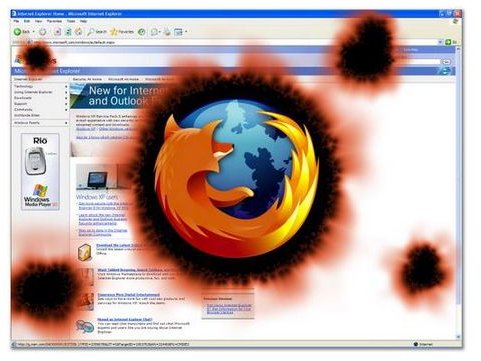 Related Reading:
>» 5 Firefox Extensions to Enhance Your Online Life
>» Alternative Web Browsers for Windows, other than Firefox and Opera
>» Useful IE7 and Firefox Browser Extensions and Add-ons