Assessing Microsoft Office 2007 Training Needs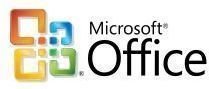 Before assessing the training needs of Microsoft 2007, the first question that naturally arises is, "Why should computer professionals be trained again on the Microsoft Office suite?" The simple answer is that Microsoft Office 2007 is a completely upgraded version, which offers advanced features in each Office application.
MS Office Learning Center covers:
MS Office Programs – MS Word, PowerPoint, SharePoint Designer, Outlook, Access, Publisher, OneNote, Visio, Groove and InfoPath.
MS Office Suite in different Editions – Small Business, Ultimate, Professional, etc.
MS Project Server – SharePoint Server, MS Project Server
MS Business Solutions – Enterprise Project Management and MS Projects
MS Products and Technologies
There is a definite need to train employees who have worked in earlier Microsoft Office versions to understand the differences in Office 2007, teaching them how to access the advanced features of Microsoft 2007 (specifically designed to improve efficiency) with greater ease and familiarity. Organizations should also understand the benefits of spending the time and money required to train employees, as it will prepare them to deliver speedier, more effective results using Microsoft Office 2007.
New Features of Microsoft 2007
There are a host of new features added to Microsoft 2007, including improved application suites, business tools, server platforms and services. Though it would be difficult to list them all, certain distinct advancements are worthy of mention.
MS Word - The new features of 2007 include:
Menus in completely new locations, from which users can access all the functionalities with all the flexibility.
Improved mail merge features to reduce complexity of work.
User-friendly table styles, font gallery, as well as modified headers and footers.
MS Excel - The new features include:
Easy location of menus with new enhanced versions of spreadsheets.
Appealing cell structure.
Enhanced settings for chart formatting and improved page layout and compatibility.
MS PowerPoint - The new features of include:
MS Project 2007 - Features include:
Multiple undo's with enhanced functionalities.
Better support for maintaining reports and updating highlights.
Multiple task drivers.
The server-software platforms in the 2007 Microsoft Office system integrate solutions for various business functions, such as collaboration, enterprise content management, business intelligence, and enterprise project management.
Assessing Training Needs of Microsoft 2007
For any training program to succeed, it has to be properly structured and supported by relevant training materials. Assessing the training needs of Microsoft 2007 has to be done in a systematic way. First, prepare a list of all employees who need training in Microsoft 2007 with details as to how many of them have prior exposure to previous MS Office versions and to what extent. This type of information will help separate the trainees who are totally new to Microsoft Office and others with experience in MS Office applications.
The next step would be to determine the specific applications each of the trainees will be using and to what extent. This will help determine the extent of training each trainee will require. For instance, some employees will be using certain applications more deeply and other applications more superficially. In short, it is best to set training schedules based on level of training required - basic, intermediate or advanced - for the use of Microsoft Office 2007 applications.
The training materials can comprise of step-by-step lessons, instructional slideshows and videos, online or paper-based training manuals, and practical hands-on equipments**.** Apart from collecting training materials, one important factor that should be considered is effective time management**.** Engage competent and knowledgeable trainers and work out a feasible training timetable.
When conducting training, it is necessary that the training sessions focus on imparting information in a manner that is easily understood by all trainees, so that the employees will be able to productively use Microsoft Office 2007 applications immediately following training.
Image credit @ Wikipedia