Windows 7 Search 4.0 for XP and Vista - Improved Desktop Search Client from Microsoft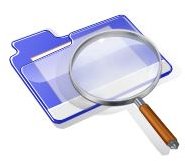 Windows Search 4.0
If you bought a new computer with Windows Vista, or upgraded to the new OS manually, then you may have noticed that the familiar Find function in Windows XP and systems prior was replaced by a more comprehensive search utility. In the summer of 2008, Microsoft released the same program, dubbed Windows Search 4.0, as a free download for Windows XP users. Search 4.0 provides faster and more comprehensive search capabilities at the cost of some system resources.
Using Windows Search 4.0 is simple. Pressing CTRL + F will bring up the search utility by default. Users can also use the menu to run the search utility.
Unlike previous versions of Search and Find, Windows Search 4.0 isn't just about file names or a nightmarishly slow search for a word or phrase inside of a file. The new search can search not just file names or text in a document, but for a sender's email address in an email, a tag on an MP3 file, or even a website link in your IE history or in an email or document sent by someone else.
By default, Windows Search supports dozens of file types including emails, vcards, multimedia files, pictures, directories, and of course the various document file types. Additionally, search provides support for encrypted files provided that the user has access rights to the unencrypted version of the files.
What's more is that the search results are more useful. With old search, you could sort by file name or by folder name. With Search 4.0, not only are there more sorting options, but search results are also grouped by categories so that it is easier to find exactly what you are looking for.
When you do find what you need, the search results are fully clickable both for double-clicking to launch the file, or its associated program or by right-clicking for the extra options provided in the context menu. Either way, there is usually no need to manually navigate to the file in question from the search results.
Perhaps the most ballyhooed feature of Windows Search 4.0 is its speed. While the old Windows XP search function could take several minutes to fully search a full hard drive, Search 4.0 is substantially faster thanks to indexing. Files and Folders are completely indexed upon first installation and then files and documents are continuously indexed as they are saved to the hard drive.
Thankfully, the search utility allows the user to specify which folders and files are indexed. No need to worry about every bitmap from your favorite game being fully indexed and popping up randomly in your search results.