Top Three Free Administrator Tools for Windows 7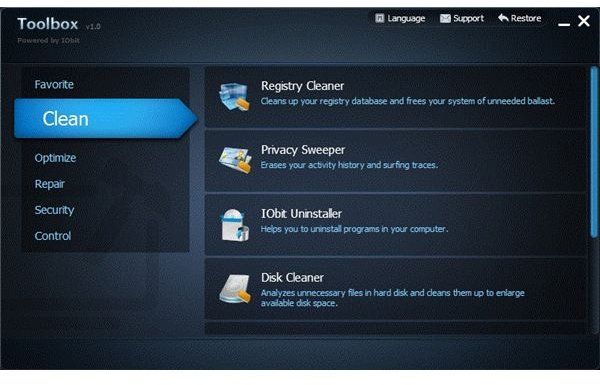 Intallingl administrator tools for Windows 7 can enhance the performance of your computer. There are many freebies but most of them offer limited functionality. Others are free Windows 7 admin tools that offer simple but practical functionalities. The following are three tools that I like most.
IOBit Toolbox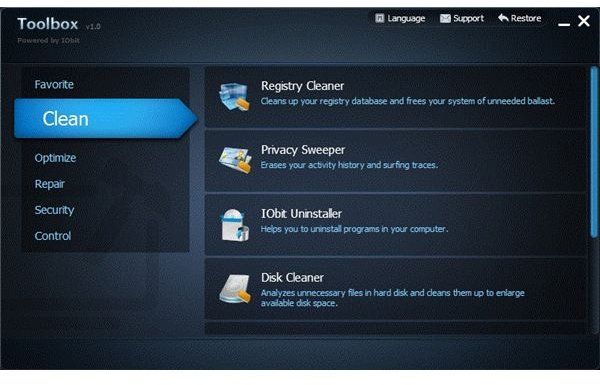 IObit Toolbox offers you some 20 useful commands that you can use on any computer.
These commands allow you to perform administrator level operations with ease. These functions also include cleaning of the computer, registry optimization, privacy protection, and defragmenting the hard drive.
You can carry the IObit Toolbox with you in a Pen drive or CD.
It does not require any installation so you can just plug in the pen drive or insert the CD and start using the commands.
Windows Easy Transfer (New Version)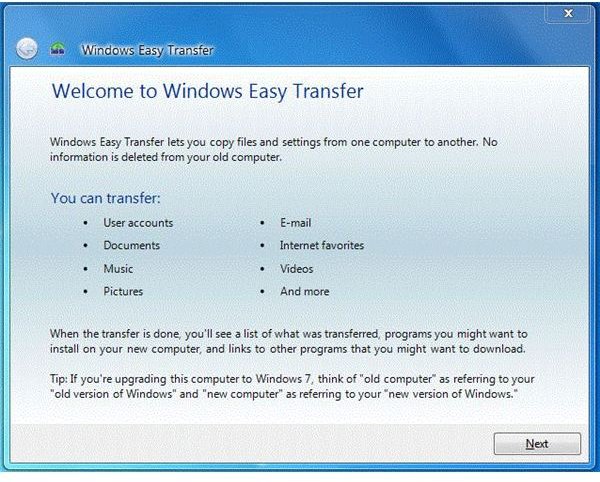 If you want to transfer your file and settings from XP or Vista to your Windows 7 PC, you can use the in-built Windows Easy Transfer tool. However, the built-in tool tends to hang when it encounters a file that it cannot move because Windows is using the file.
The New Windows Easy Transfer tool is available for download from the Microsoft website. It carries an Explorer of its own. This makes it easy for you to select and copy files. You can copy files directly to some PC or you can copy them to a portable drive such a flash drive or CD. To copy directly to PC, you may use a PC to PC Ethernet connection.
The Easy Transfer tool does not however, allow you to copy program files. Even if you copy any, it won't work as the related .dll files and registry entries will be missing.
An easy to use tool, the New Windows Easy Transfer tool allows you to select and copy files to Windows 7 without any problems. Upon execution, the tool offers you with a list of copied files and files that were not copied. This allows you to copy them again. The tool is again, completely free with no strings attached.
Windows Ultimate Tweaker v2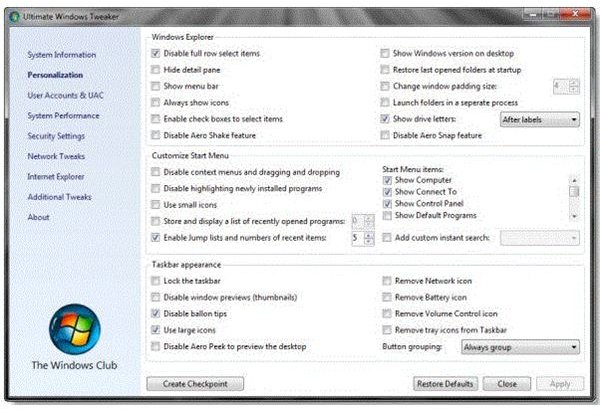 Yet another of the top Windows 7 admin tools, the Windows Ultimate Tweaker v2 allows you to customize your copy of Windows 7. It offers you several options that you will not find even in the Windows 7 God mode.
The tool offers you options to personalize the GUI, tweak the system settings for better performance, handle the Internet Explorer, and more. In other words, you can customize the entire Windows 7 operating system from one place.
These were the top three administrator tools for Windows 7 - per my opinion. If you know better tools, please share with us.
References
Images from
IOBIt Toolbox
Windows Easy Transfer
Windows Ultimate Tweaker v2
IOBit Toolbox, https://www.iobit.com/toolbox.html
Windows Ultimate Tweaker, https://www.thewindowsclub.com/ultimate-windows-tweaker-v2-a-tweak-ui-for-windows-7-vista#more-1957
Windows Easy Transfer, https://windows.microsoft.com/en-us/windows7/products/features/windows-easy-transfer