Free Downloads Microsoft Word - Best Free Add-ons for MS Word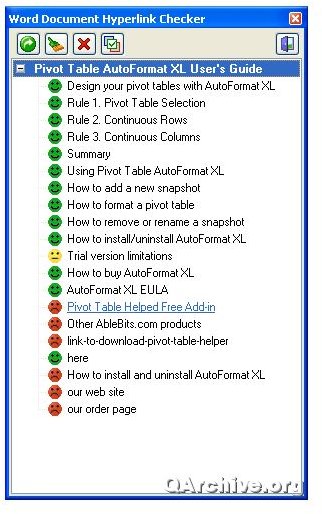 Introduction
Microsoft's Office Suite is extendable through add ons. Many users tend to look for add ons for Microsoft Excel and underestimate the possibilities for Microsoft Word. We will look at the top five free downloads for Microsoft Word, including one for visually impaired users.
Save as XPS or PDF
XPS (eXtendable Paper Specification) is a file format developed by Microsoft, which is part of the company's strategy to embed document creation and viewing into the operating system. XPS is shipped by default in Windows Vista. PDF (Portable Document Format) is the most popular document exchange format on the Internet, developed by Adobe Systems. Microsoft wanted to enable saving files in PDF in all Microsoft Office suite programs but could not do it due to the license restrictions.
Microsoft enabled the XPS and PDF format saving for Microsoft Office programs with the "Save as XPS or PDF" add on. It is less than 1 Megabyte (934 Kilobyte to be precise) and is compatible with Microsoft Office 2007.
Microsoft Math
Microsoft Math Word Plug in enables you to create graphs, plot functions, (in)equalities in both 2D and 3D spaces, solve them, perform calculations on them, solve the equations for variables and simplify algebraic expressions which are created in Microsoft Word (with Equation Editor of course). The add on attaches itself to the equation ribbon in Word 2007 and is quickly accessible. As I have implicitly stated by saying "ribbon", the add on is compatible with Microsoft Office 2007 only. It is a small download of 2.4 Megabytes and requires .Net Framework 2.0 to run.
ODF (Open Document Format) Plugin
As the number of OpenOffice.org (OOo) users are increasing everyday and the native document format of OOo is ODF (Open Document Format), there has to be an add-on that enables compatibility with Microsoft Office programs. The add on by Sun Microsystems does exactly this and allows you to open ODF files directly from Microsoft programs. The add on is compatible with Office 2000 and higher, but for the 2007 release, SP1 or higher is needed.
Document Hyperlink Checker
If you are using the advanced features of Microsoft Word such as in-document hyperlinks and anchors you will find this add on extremely useful because it checks all of the hyperlinks and gives you an overview in a small window. If the links are valid, they are shown as green and if they are broken, they are shown in red. The add on is a 1.3 Megabyte download and compatible with all Microsoft Word releases, from 2000 to 2007.
DAISY XML Plugin
DAISY (Digital Accessible Information SYstem) is a standard created by DAISY Consortium to assist visually impaired people with accessing the information with the concept of "talking books." The DAISY plug in is an open source plug in for Microsoft, Sonata Software Ltd and the DAISY Consortium and is freely available. It is a big (30.5 Megabyte) download but this can be easily understood because it makes use of the LAME mp3 engine to transfer text into voice. I suggest you read the documentation before installing the software because it is more than a simple Next-Next-Finish install.