Best Free Software for Work and Office - Part 1: Productivity Essentials – Page 1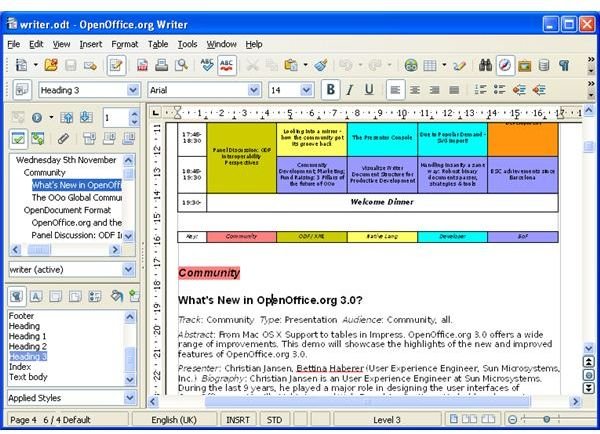 Introduction
In order to get started working you do not need to spend a lot of money. There are numerous free programs available on the Internet, many of which surpass the functionality of the commercial ones. Here is our compilation of the best free software for work and office.
OpenOffice.org
Whatever we say for OpenOffice.org (OOo), it will be an understatement. OOo is a full Microsoft Office replacement including a word processor, a spreadsheet application, a presentation manager, a database, a drawing application and a math program. The integration between the applications in the suite is seamless, as you would expect. The latest 3.0 release is even more powerful than its predecessor, the 2.4 version, and handles complex documents very well. As you might be wondering, you will have minimal problems with opening and editing your documents created with another Office Suite or a previous OOo release. I do not expect you to have compatibility issues. You can start working with OOo immediately if you have used any other office program (no matter which) and you can choose the option to save your documents in Microsoft Office formats by default if you are exchanging documents with Microsoft Office users.
he only downside of OOo is that it does not have an e-mail, task and calendar management application in competition with Microsoft's Outlook. I recommend using other free programs available for managing e-mail (Thunderbird), tasks and calendar (Sunbird) or a complete solution (Spicebird.)
7-Zip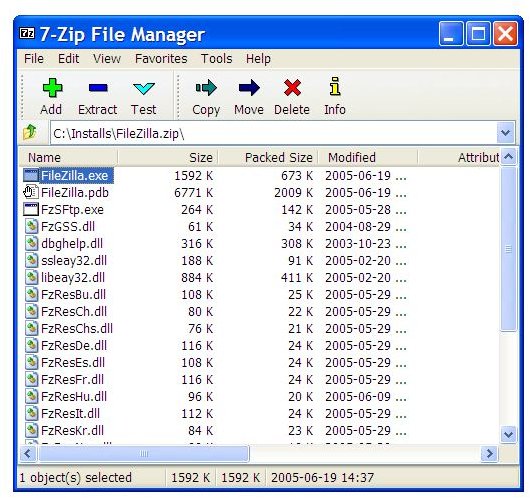 You may know that Windows XP is capable of creating and extracting zip archives. You may also know that WinZip is available as trial software. However, what if you need to work with different compression formats such as rar, lzh, tar, gzip etc? Will you need to install and pay for applications that are capable of working with these formats, or will installing only one application to work with these files suffice? 7-Zip is such an application that can work with many compressed file formats and is freely available. As is the case for WinZip and WinRAR, it integrates itself with the Windows shell, enabling to work without opening the files, just with a right-click menu. Moreover, it has an integrated file manager letting you work with the individual files and folders inside a compressed archive.
Foxit Reader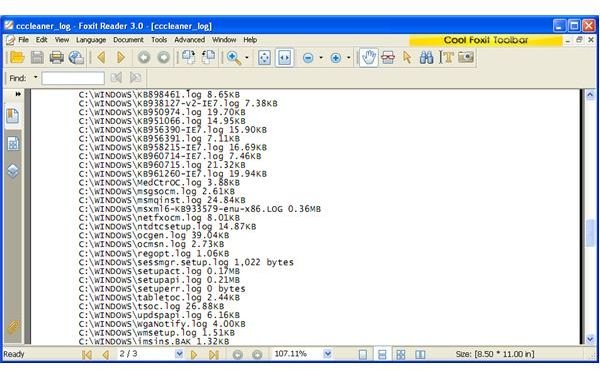 You might be wondering why I am recommending Foxit Reader when Adobe (Acrobat) Reader is available free of charge. Acrobat Reader is one of the programs that have become bloated over time. Revision 2 of the latest release is 1.4 Megabyte in size, but when uncompressed and installed the footprint becomes 26 Megabytes, making the total Acrobat Reader a hefty 230 Megabytes (no jokes here, really). Let's stop and think: how many of us are using the embedded flash support of PDF files? With almost all the same features offered by Foxit Reader, which is a mere 3.6 Megabyte install with a little more footprint, does Acrobat Reader justify the additional 225 Megabytes and the exponentially heavy resource uses? I do not think so. If you must, keep Acrobat Reader, but use Foxit for your daily work.
I recommend going with the "Custom" installation option and untick the boxes where the program wants to install some toolbars and making changes to your home page in your web browser. These are quite annoying.
doPDF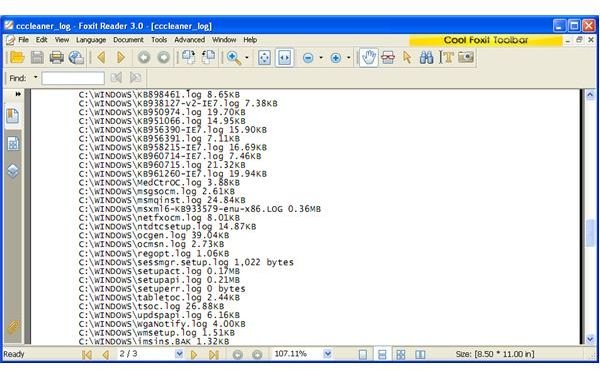 doPDF is a small download of 1.6 Megabytes, which installs itself as a printer to your Windows system. Then it accepts the documents and outputs them as PDF documents, meaning that it works as a PDF converter. What is the best thing about doPDF is it is capable of converting PDF files from any program that can "print." With doPDF the integration is not limited to one or a couple of programs. It is used system-wide with all the programs that have a printing function. Contrary to the other PDF-converting files in the market, doPDF is free and does not embed its logo as a watermark to the outputs.
Conclusion
So far, we did not pay a cent to start working with our computer. However, as a Bright Hub reader you already know that we are not satisfied with the basics. We will further proceed with enhancements. Read on for the next article where we will push the limits, of course by using the best free software available.
This post is part of the series: Best Free Software for Work and Office
You don't need commercial software to get started with your work and office tasks. We have searched the Internet for the best performers, and here are our top free selections to boost your productivity.