Free Excel Templates Save Time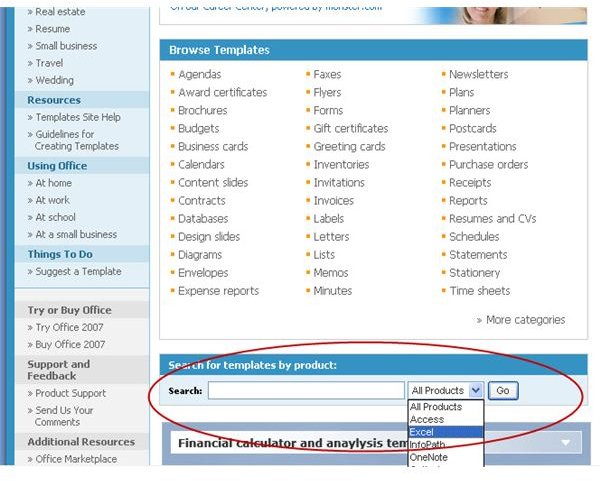 Excel has so many features that it's tough for most people to learn them all. Would you believe people use Excel to create and manage calendars?
Microsoft offers many free Excel templates to create agendas, budgets, expense reports, inventories, stationery, purchase orders, schedules and time sheets. You can also use Excel for Project Planning and other business documents.
Why would people prefer to use Excel for some of these documents instead of Microsoft Project for project planning or Publisher for calendars? They or the people they share the documents with might not have the application. Plus, they might be more comfortable with Excel than with other applications.
Templates save you time and sometimes have macros and programming behind the scenes that many of us could never do. Microsoft Templates Home Page sorts its templates by category instead of by product. However, you can work around that in two ways:
Enter a search word and select Excel from the All Products list under "Search for template by product."
Click All Template Categories and select Excel in the Filter by Product drop down on the left.
Microsoft's template home page provides thumbnails and community ratings of the templates as well as the Excel version. If you use Excel 2003, you won't be able to download Excel 2007 templates even if you have the conversion tool installed. The following image shows some of the expense report templates.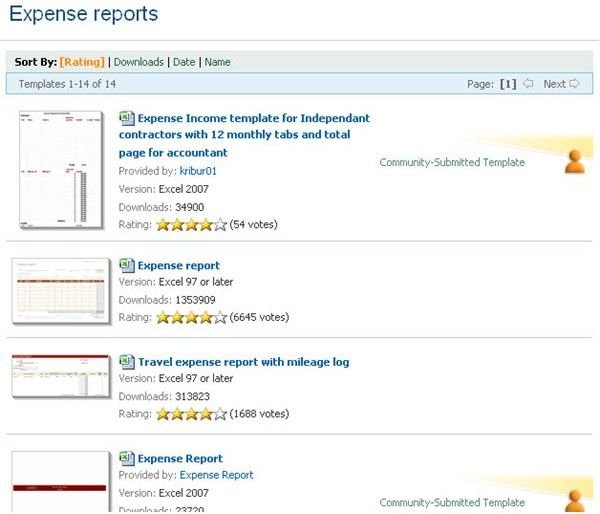 To download a template, select it and click the Download button. You'll need to review the usual license agreement and then accept or decline it. Microsoft might install an Active-X plug-in, if you don't already have one. The template opens in Excel as shown in the next image and is ready for you use along with template help instructions. As you fill in the expense report, the data calculates the total for each row and column.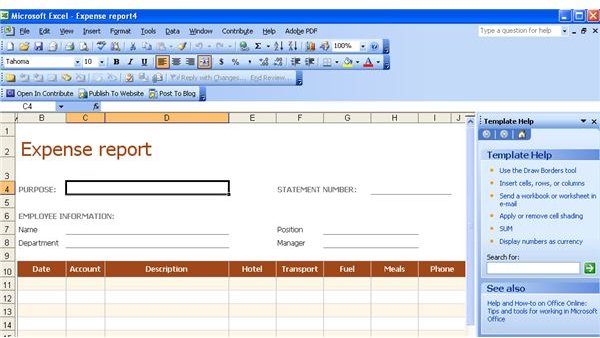 Time to take an inventory of your home? Download the Home Contents Inventory List, which has all the columns figured out for you. Just enter your items. The template also has freeze panes in place so you can see all the important information at all times.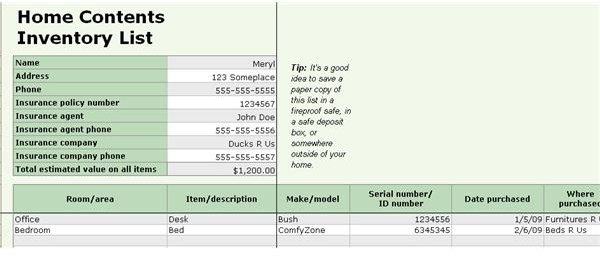 Kid comes home and asks for graphing paper? No problem. Go to the Stationery / Specialty Paper category for graph paper templates. So next time you need to create a document, consider looking for a template to avoid starting from scratch. If you need lined paper, but you can't find any wide ones in the store for the younger kids, the Generic staff paper template offers three sizes. The large template should be enough for the preschoolers and kindergarteners.
Many web sites offer free templates for downloading when you search for "free excel templates." Some of these web sites also have templates already in Microsoft's template home page. So Microsoft makes a good starting point.