How Much Will Windows Vista Ultimate Cost? Windows Vista Home Premium to Vista Ultimate Upgrade

Do You want Microsoft Windows Vista Utimate for your school computer?
It is the time of year when last minute preparations for college are happening rapidly. Does your college computer putter along with Vista Home Basic or even Vista Home Premium? Have you been wondering whether the extra options in Vista Ultimate could make your life easier, more productive, and more fun? In additional sections of this article we discuss options and costs for upgrading to Vista Ultimate from different editions of Windows, and buying it outright.
However, this article can be especially valuable to students, as they have a chance to get an exclusive edition of Vista Ultimate at a price that is a lot less than buying Vista Home Basic.
To read about the Academic edition and the conditions that apply, be sure to read the last sections of this article: The Ultimate Steal for Students, and In Conclusion.
Before, you can read about Vista Ultimate, to learn whether you want to buy it outright or upgrade to it from another edition of the Windows operating system.
Microsoft Windows Vista Ultimate Operating System
How much will Windows Vista Ultimate (SP1) cost is not quite as simple a question as it might seem. It depends on several different factors. Are you updating a previous copy of Windows, or are you purchasing a full installation? Where are you going to compare prices for Windows Vista Ultimate (SP1)?
First, you should make sure your system has at least the minimum requirements to run all the features of Microsoft Windows Vista Ultimate.
System requirements:
Processor: 1 GHz or faster processor
Hard disk: 20GB hard disk drive with at least 15GB of available space (recommended 40 GB hard disk drive with at least 15 GB of space)
Memory: 512MB of RAM or more (recommended 1 GB RAM)
Video card with support for DirectX 9 graphics and 32MB of video memory
The more powerful your computer is, the easier it will be for Microsoft Windows Vista Ultimate to run quickly and smoothly.

A full installation of Windows Vista Ultimate (SP1) purchased from the Microsoft store has a MSRP of $319.95. They sell upgrades from other editions at prices based on which edition you are going to upgrade..
From Windows XP, the upgrade is $219.95

From Windows Vista Home Basic the upgrade is $199

From Windows Vista Home Premium the upgrade is $159

From Windows Vista Business the upgrade is $139
They can be downloaded, or sent to you as a DVD for an additional $4.99 shipping.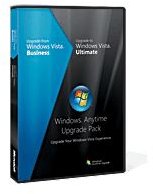 If you compare prices from online sellers, the price varies, but a full edition of Windows Vista Ultimate (SP1) can be found from $189 to $249. The upgrade from XP can be found for $159. Upgrading from Windows Vista Home Premium to Windows Vista Ultimate (SP1) on Amazon will cost $149- about $10 less than from Microsoft.
The Ultimate Steal for Students
However, if you are a college student, Microsoft has a truly amazing bargain. This is the Academic version – as Microsoft calls it, The Ultimate Steal. This is only good for an upgrade, not a full installation. They will sell you an upgrade to Windows Vista Ultimate Edition for $64.95, as a download, or a DVD for an additional $13.00, and email you a valid Microsoft key for the product at the approved email address. Purchase the product as a download and also order the DVD if you want a hard copy of the program. The program started in July 2008, and continues through December 31, 2010. (Microsoft reserves the right to terminate or extend the program at anytime.)
You will get an exclusive edition of Vista Ultimate, the Red version, if you are able to take advantage of the Academic Vista Ultimate deal. It contains some additional features and Microsoft also makes a donation to a worthy cause when you purchase the academic version.
Requirements:
You must be enrolled in a US institution of higher education, taking at least .5 credit hours of course work.
You must provide, if requested, proof that you are attending that institution.
You must have an email address ending in .edu, or if your school does not supply email addresses, proof that you are enrolled at an approved educational institution.. You can upload a scan to Microsoft showing either your student ID, a class list, or proof of course payment to the school. They will request a scan of your proof to upload, your first and last name, an email address (only live.com, msn.com or hotmail.com accepted) and the name of your school or university. They will let you know in one to two weeks if you are eligible.
Qualifying operating systems for the upgrade are: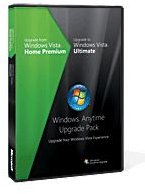 any version of Windows Vista, including Business versions N/K/KN, 32 bit or 64 bit
any version of Windows XP, including the tablet PC edition, 32 bit or 64 bit
or Windows 2000 Professional, Windows NT Workstation 4.0, Windows 98 (including 2nd edition), Apple Macintosh
Microsoft will also sell three other software products at special rates, and eligible students can purchase one license for each product. These are:
Purchase Limitations: An eligible student can purchase one each of these product licenses.
In Conclusion
Microsoft is encouraging college students to use their Ultimate operating system. If you want to, and meet the requirements, their offer is just incredible. And if you are eligible, take advantage of their offer to get yourself any of their other special offers that you will find useful. Otherwise, I really recommend that you compare prices at an online seller other than the Microsoft store. There are definitely bargains online, whether you are upgrading your operating system, or installing the full version of Microsoft Windows Vista Ultimate. How much will Microsoft Windows Vista Ultimate cost you? A little time with Google will make sure it costs you as little as possible.