You Are Not Authorized to View this Page: Finding a Fix for IE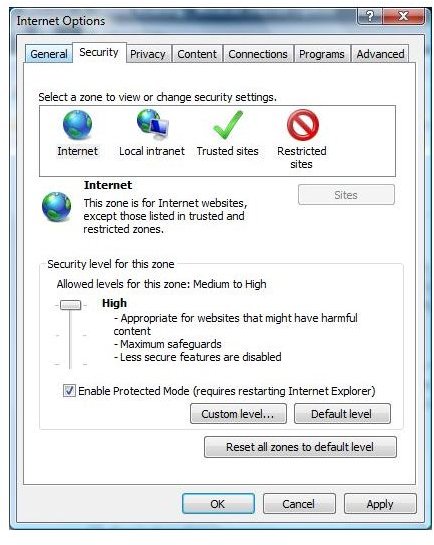 Password Required?
If the page you are trying to view requires a user name and password, and you have been provided with one but still see the message "You Are Not Authorized to View This Page," check with the site's administrator. It might be something as simple as a glitch on their end or a transposed number or letter in your user name or password.
If you know there is a user name and password requirement for the site, but the prompt to enter them never appears, it is likely an IE issue. The "You Are Not Authorized to View This Page" error occurring without the password prompt is often caused by browsing the web in an outdated version of Internet Explorer. Go to the Windows Update site and check for any available update downloads.
Security Settings
There is a chance that IE might be simply trying to protect your computer. If the security settings on Internet Explorer are set too high, you may not be authorized to view certain pages. To view and make changes to your IE security settings, open Internet Explorer, go to the Tools menu and click Internet Options. Go to the Security tab of the Internet Options dialog. If the Default Level button is active, click it to restore the security settings level to default. Click Apply to save changes and then close the dialog.
Firewall Interference
If troubleshooting the security settings is not the issue, it may still be a case of your system trying to protect you from yourself. Your firewall may deem the site as unsafe, and the program might be the offender that has decided you are not authorized to view this page. To determine whether or not the firewall is the cause, temporarily disable it. Many firewalls will display an icon in the system tray, which is near your computer clock. Hover the mouse over each icon to see a description. When you find the firewall, right click and select Disable or Exit. If you cannot find it, look for the firewall in your programs list. If you are not sure if you even have a firewall or what the name of it is, go to the Security Center from the Control Panel. Click the drop down arrow next to Firewall to view details about your system's firewall.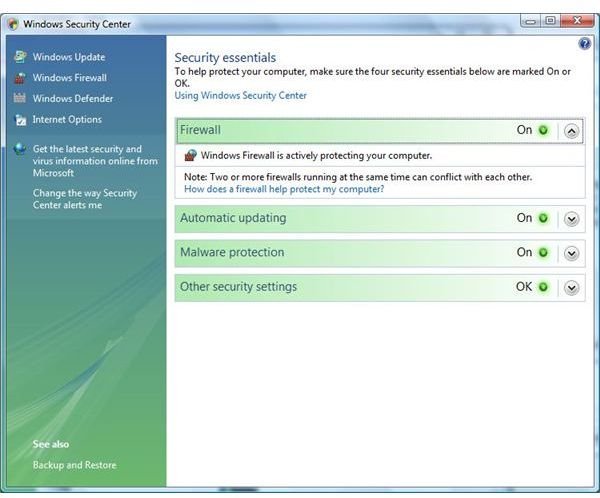 If this resolves the issue and you find you are now authorized to view the page, turn the firewall back on. Check the firewall settings, as they will have an option that allows you to enter specific sites as authorized. If you are unsure where these settings might be, refer to the firewall manufacturer's website.
Try a Different Browser
If all of your troubleshooting efforts have been for naught, you might want to consider using a web browser other than Internet Explorer. To find out about different browsers, what they offer and how to download them, check out the Bright Hub article, 5 Free Web Browsers for You to Choose From.