Vista Troubleshooting Startup & Shutdown Problems such as Vista Shutdown Hang & Vista Stuck on Startup Screen...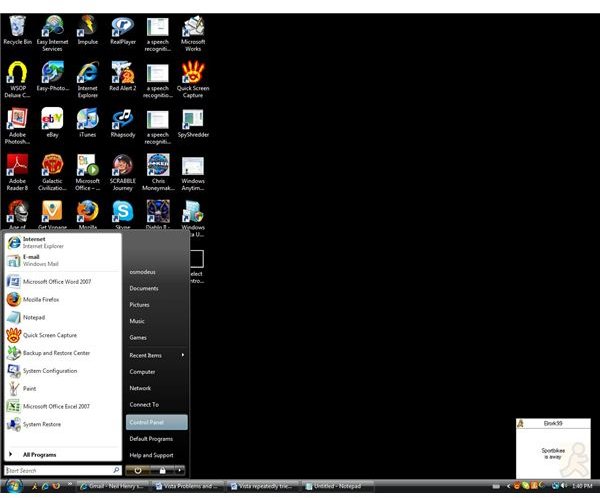 Vista problems
Problem 1: Vista repeatedly tries to restart after crashing, but fails over and over
If your Vista operating system has failed, you're probably sitting there staring at it and wringing your hands through your hair. Fortunately, the solution to your problem is actually pretty simple. Included with your Vista system is an automatic restart feature that takes over if your system crashes when you're using it, so, you simply need to turn this feature off to take care of this problem. To accomplish this, wait until Vista fails again and then use the hands-on approach to shut down the PC. Now, restart the PC and then depress and continue to hold the F8 button until the Advanced Boot Options menu appears. On the list that appears on the screen choose Disable Automatic Restart On System Failure. At this time you should refer to the steps on using System Restore in the article "Vista Starts in Safe Mode or Won't Start" to return the computer's system to the way it was before the problem existed.
Problem 2: Vista has decided to turn itself off randomly while you're using it. The Event logs report the "System Was Unexpectedly Shutdown".
This is an issue that has been reported by quite a few Vista users and it can be caused by two known problems. The first cause deals with a security update that needs to be uninstalled and the second is caused by the way Vista chooses to deal with your disk drive being overworked. If you're playing a video game on your Vista system and the game crashes, you need to uninstall the security update, KB925902, in order to take care of this issue. If Vista continually reminds you that the update you removed needs to be installed, you can safely ignore this.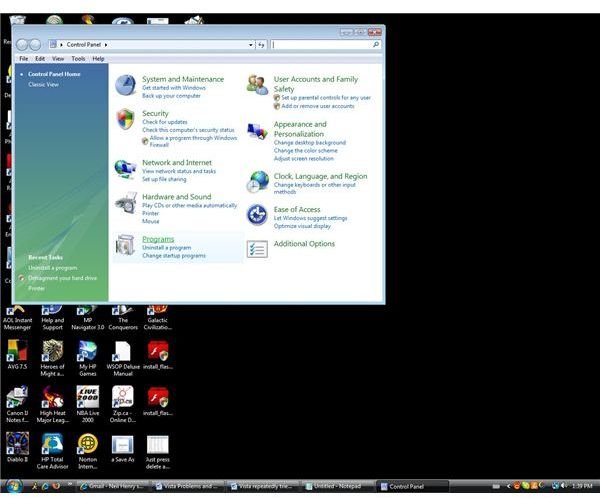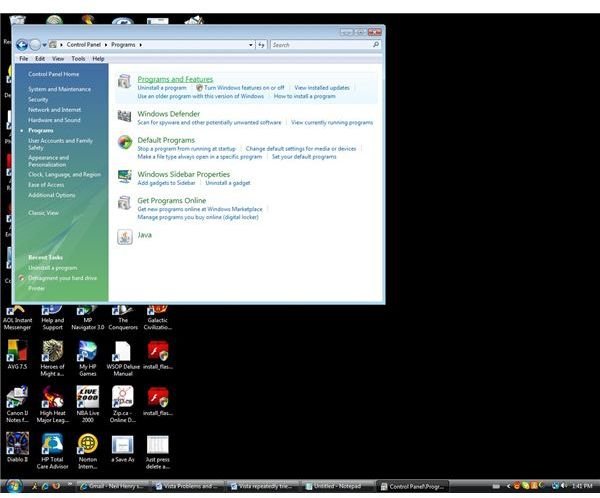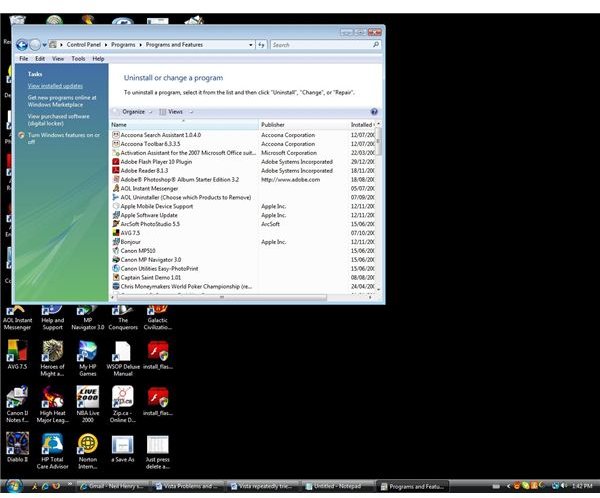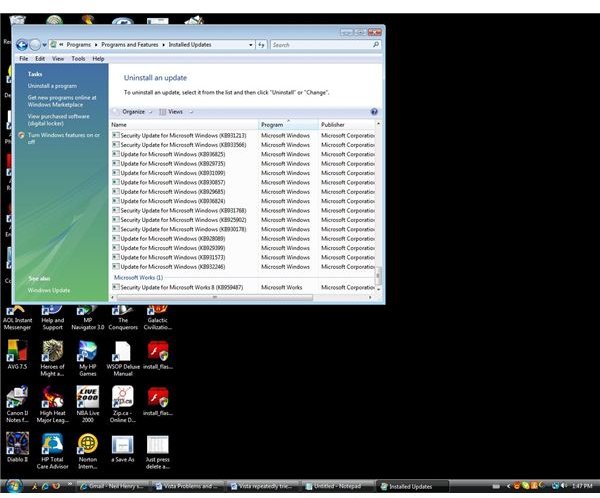 To remove the problem update, depress the Start button, and choose Control Panel > Programs > Programs And Features > Tasks > View Installed Updates, then look through the list to find the update and remove it. If you prefer a different method, you can alternately refer to the article "Vista Starts in Safe Mode or Doesn't Start", and refer to the section on using Vista's System Restore feature to put the PC in an earlier configuration, before you added the problem update.
Should Vista fail to work while you're implementing applications that need large amounts of memory, like when you have accessed a number of different programs at the same time, try closing a few of the open applications you're using at the same time, and you should be able to continue working in Vista. In addition, open Problem Reports And Solutions – under Control Panel > System And Maintenance > View Problem History – to find out what Vista says the issue was when it failed.