How to Migrate Data to Your New PC - Transfer Documents, Software, Email and Settings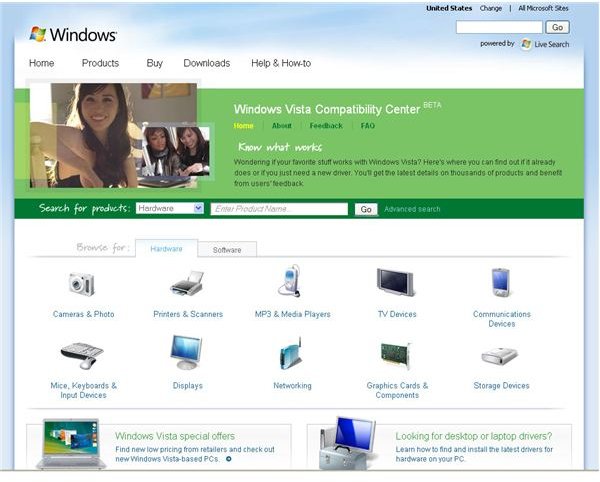 Software
Moving to a new PC is a good chance to have a cyber clearout. Because you are starting fresh, you can cut out a lot of programs which you don't use and which clogged up and slowed down your old machine.
It's easiest to install programs first on your new computer and then transfer data (such as your saved documents) later. Look at the list of programs on your old machine and make a list of the ones you use regularly. These are the ones to install straight away on your new machine; you can worry about the others as and when you need to use them.
Before you start getting your new machine up and running, it's a good idea to gather together all the original program discs, manuals and packaging, which will usually have serial codes which you'll need to install the software on the new machine. Remember that if you've changed operating systems, for example from XP to Vista, your software might not work. You can check the Microsoft Vista Compatibility Center to see if you'll need an upgrade or replacement program.
When you do get your new PC going for the first time, the only thing you really need to do before installing your software is to get your internet access running. It doesn't matter what browser you use at this stage – you just need to be sure that your software can connect to the internet if it needs to be authorized online. It's also handy to be able to use the web if you have any installation problems.
When all your most important software is on the new machine, it's time to transfer your data across. If you keep your files well organized, it should be fairly simple to find what you need. If you aren't so organized, the easiest solution may be to simply copy across the entire contents of the My Documents folder and put them in My Documents on your new machine. However, this will be a lot of data, so if you do have time it's well worth sorting though to see which files you need. In particular, you may find that My Pictures has a lot of files you can do without.
E-mails
How to copy your old e-mails across depends on which e-mail system you use. If you have a web-based service like Gmail or Hotmail, you have nothing to worry about. If you use a specific program to get your email, you'll need to copy your messages across. It's best not to download any e-mails on your machine before copying your old messages across else you'll risk losing some of the new messages.
In Outlook Express, your messages are stored in a particular directory. You can find where this is by going to Tools, Options, Maintenance and then clicking on Storefolder. You'll then need to copy the files in this directory to the same location on your new machine.
Copying the address book is fairly simply. Just go to File, Export, Address Book and then choose the 'comma separated text file' option. This will create a file which you can copy to your new machine. From here you go to File, Import, and Other Address Book.
With AOL, e-mails stored on your machine will be in a folder named Organize. The most usual location for this is:
C:\Documents and Settings\All Users\Application Data\AOL\C_America Online 9.0\organize
If it's not here, use the Windows Search facility to track it down. You'll need to copy all the folders in this directory and replace the ones in the Organize folder on your new machine.
Internet browsers
You may also want to copy across your internet browsing settings. Before you do so, make sure that you are using the same edition of your browser on both machines. You'll probably have the latest edition on the new computer, so you may need to update the copy on your old machine if you haven't already done so.
In Internet Explorer, there are a couple of things you can do.
First, you can copy your bookmarks (which this browser calls My Favorites). To do this, click the Add to Favorites button and then choose Import and Export. Follow the instructions to export and it will create a file named bookmark.htm in your My Documents folder.
You can then copy the file to My Documents onto your new machine and then repeat the process on the new machine, this time importing rather than exporting.You may also wish to copy across your Cookies – these are small text files created by websites to store personal information. For example, this could involve a weather forecast site remembering where you live so that you don't need to type your details in every time you visit the site.
The location of your Cookies varies depending on which edition of Internet Explorer you are using. The easiest way to find them is to simply go into Windows Search and search for 'Cookies' (remember you are looking for a folder rather than a file). You may find a few, so copy the contents of each 'Cookies' folder into the same folder on your new machine.
In Firefox, it's possible to copy across all of your internet browsing settings, including your bookmarks and cookies. To find out how to do this in the latest edition, visit: https://support.mozilla.com/en-US/kb/Backing+up+your+information.
To read the previous part in this series read »> Moving files to your new PC (part 2)
Images
Other Editor's Picks from this writer:
>» How To Get XP On Your New Computer
>» Is Vista worth the upgrade: Should you skip Vista altogether?
>» Windows Built-In Search Facility: What's new in Windows Search 4.0?