How to Make Windows Explorer Open Faster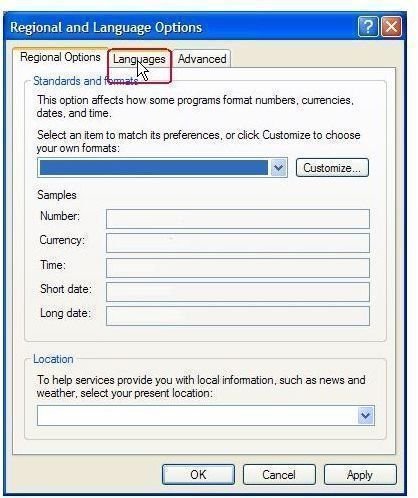 On some systems, slow performance and resource-hogging programs can become a problem. They slow your PC a great deal or simply make your applications hang. This wastes a lot of time, and if you use your PC for work purposes optimizing applications for speed and ease of access can make the difference between a productive day and precious time wasted.
In this article, we will look at reasons why Windows Explorer could hang or take a long time to open. This application has many uses, whether you want to browse through your files or upload quickly to your website or web server. In the following paragraphs, you will find possible reasons as to why it could hang, and solutions that you may find useful.
The Ctfmon.exe Process
The ctfmon.exe process is used in Internet Explorer 7. It monitors active windows and allows for alternative input services such as voice recognition, handwriting and the word language bar. This process is sometimes known to slow down Windows Explorer and cause other problems; if you don't need the services mentioned above, you can easily disable it.
To disable the process:
Open Control Panel
Open Regional and Language options
Go to the Languages tab
Click on the Details button
Go to the Advanced Tab
Click on Turn off advanced text services and click OK at the bottom.
Disabling Ctfmon.exe at Startup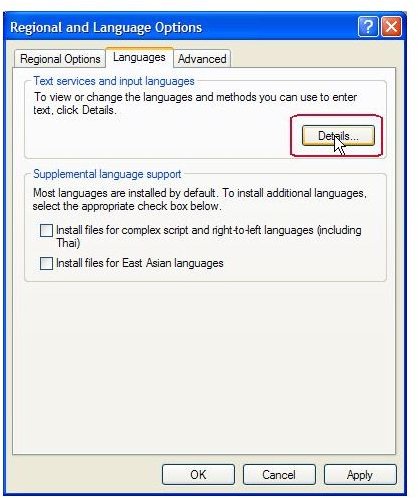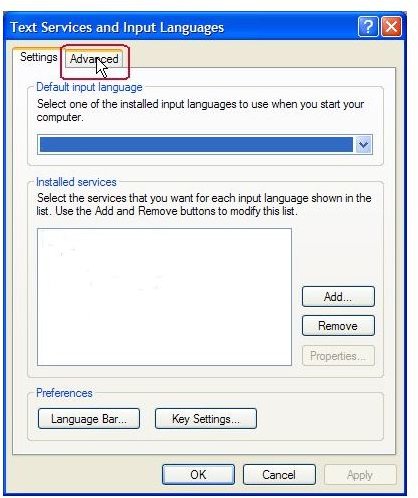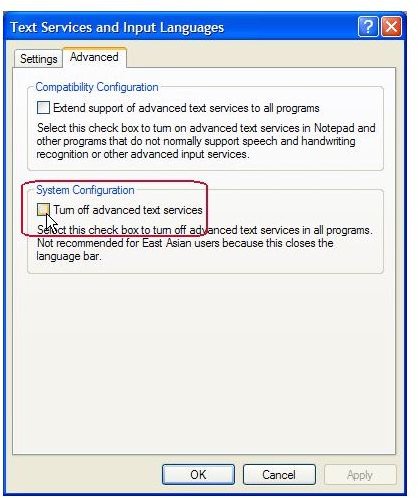 Disable 'Plug and Play' discovery
On some machines, the SSDP service can be a problem and can cause application slow-downs. This is because it constantly searches for newly installed devices (mouse, keyboard, game-pad etc…) and it may be a good idea to disable it altogether unless you want to install new hardware.
Open 'Control Panel'
Open 'Administrative tools'
Go to the 'Services' Shortcut
In the main window, search for 'SSDP Discovery Service'. They are alphabetically listed.
Single click on it with the right mouse button
Click the 'Stop' icon at the top, on the toolbar with icons.
Disabling SSDP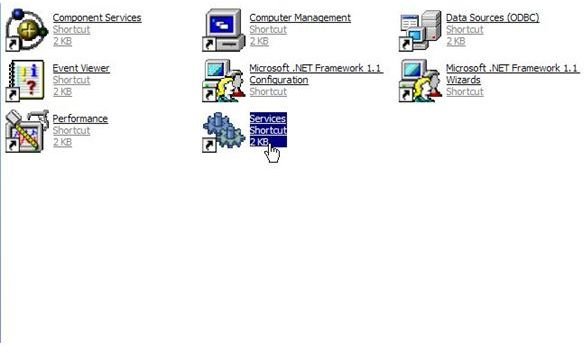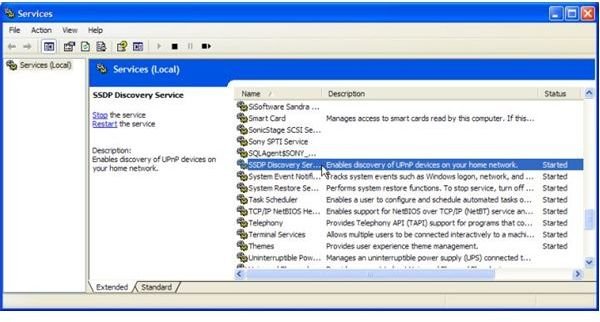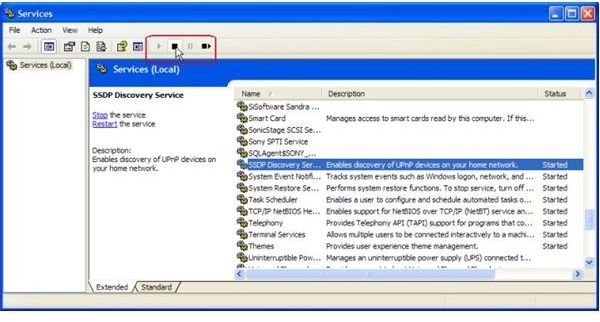 Install the Latest Service Pack
Make sure you have the latest Service Pack for your operating system as it can correct a lot of problems, which includes Explorer slow downs. Here is an article on how to obtain the latest service pack for XP:
Knowledge Base Article: How to Obtain the Latest Service Pack for XP
No Longer Available Registry Entries
Sometimes your registry still contains entries for manually or poorly uninstalled programs. These cause slow-downs and it is a good idea to run a program like RegSeeker and check for bad registry entries. You can of course use something else that does a similar job.
Check for Spyware/Malware
The cause for many applications hanging and slow-down problems are often spyware or viruses on your machine. It is no exception for Windows Explorer and it is best to run a virus scan with your favorite anti-virus program (Norton, McAfee etc.)
These are the most common causes for this problem. Remember to also defragment your drive regularly and always have up to date software, which solves many problems.