Windows Vista wont Boot or Only Starts in Safe Mode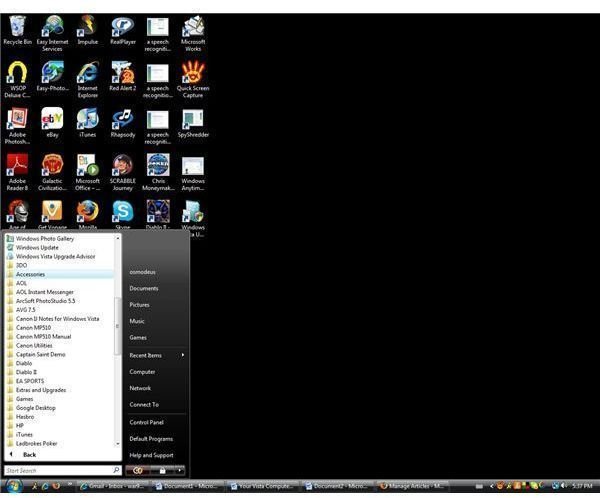 Solution to your Vista Problems
Vista has been an operating system with growing pains and if your Vista operating system has been automatically starting in Safe Mode every time it starts or if it refuses to startup completely, then you're probably pulling your hair out about now.
The solution to your problem: if your Vista operating system repeatedly starts up in Safe Mode, then Vista has detected a hitch with a system device, an application that opens at start up, or a corrupted system file that stops normal functioning of the operating system. If a Vista system refuses to even turn on, then an incorrect Registry entry, mismatched device, or corrupted device driver is probably putting up road blocks that the system can't get beyond. You may experience this difficulty if you recently upgraded to Vista from Win XP or installed an older piece of hardware without checking and uploading the available driver updates. This is the most likely culprit if you have these Vista problems after doing so. To resolve this issue, turn your computer off, disengage the hardware you recently installed, and then boot up your computer, pushing and continuing to depress the F8 key until the Advanced Boot Options screen pops up, and then just choose Safe Mode when it's available.
Once you're inside Safe Mode, you need to run System Restore to turn the clock back to the time just prior to the moment you installed a difficult application or piece of hardware. Important personal information and files will be automatically saved, but all system changes you made to your computer since the installation, will be lost. To open System Restore, click the Start button and then choose All Programs → System Tools → System Restore, Vista will automatically suggest the newest restore point, choose this option and just follow the on-screen prompts to compete.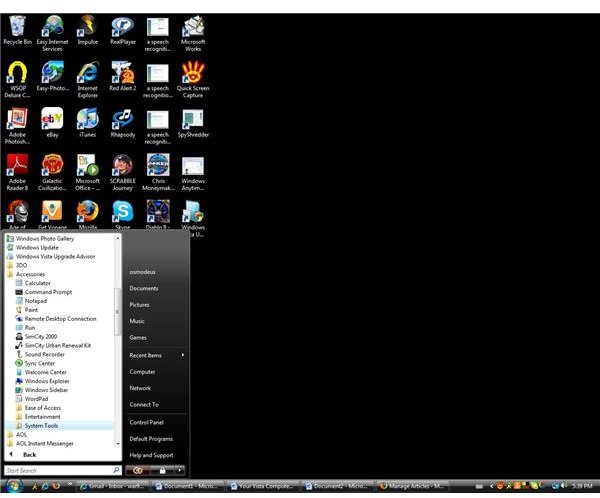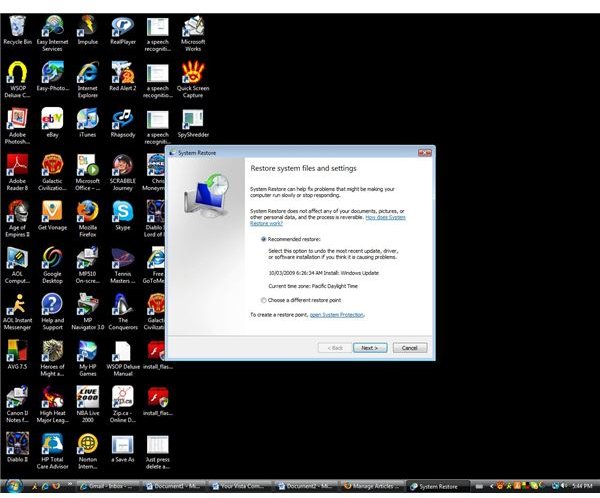 Once System Restore has finished working, check to see if the problem still exists. If you still have problems, or the hiccup comes back, just go through the process again and again, each time choosing a Restore Point just before the one you just tried, until the problem no longer exists. Before you do this, open Vista's Startup Repair Tool, and see if this helps you resolve the problem.
Vista's Startup Repair Tool is a handy and useful tool to help Vista users resolve startup problems, like driver incompatibilities, corrupted system files, and even help you detect virus infections and hardware problems. To implement the Startup Repair Tool, restart the computer with your Vista installation media disc inserted. Pay attention to the screen; if the PC asks you, push any button to start Windows as it requests. The main installation screen will pop up. When this happens, go through each step as if you're installing Windows. When you reach the screen with Repair Your Computer, make this selection, making sure to pick Microsoft Windows Vista from the list of operating systems. In the event you don't see a listing for Microsoft Windows Vista, just click Load Drivers to allow Vista to take a look at the drivers you have installed on the system.
The Startup Repair Tool will try a few different diagnostic tests to try to repair issues that exist and will then give you a list of the results and moves it used during the process. Should Vista be unable to take care of the issue, it will suggest that it run System Restore for you and provide any information it has on the problem and all support contacts that it thinks might provide a solution.