Access to Specific Device or File is Denied - Open, Copy, or Move a File or Folder in Vista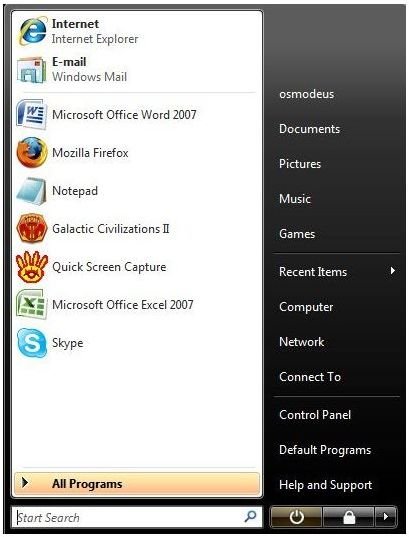 Access is Denied error message
When Windows Vista causes problems on your computer it can be a frustrating and time consuming affair to find a solution to getting around your problem. Windows Vista comes with a number of built-in tools that can be used to fix most of these problems without the need to install, download or learn how to use new software or programs. This article shows you two ways to get around the Access is Denied error message every time you try to open, copy, or move a file or folder on your Vista computer, and this should work for Windows XP computers as well.
It should be noted at this time that you will need to be logged in to a Windows Account that allows for administrator privileges in order to implement one of these solutions. If you are not the only one on the network or if you do not have access to the administrator privileges you will have to contact your system administrator to allow you access to these areas.
Why is Access Denied?
When you receive the access denied message it means that the folder or file you want to copy, open, or move is still there and intact, but the user account currently logged in is not allowed to view it or the file or folder cannot be shared properly. This means that there is a lack of ownership or permissions for the particular file. You can take ownership of the file by accessing it as an administrator or having the administrator give you permissions. If you are getting this message in regards to a system file it may not be a good idea to try to access it. Any changes that are made to a system file might result in damages that could cause the entire system to fail.
In some cases the file may not actually exist as a file but only as a pointer or shortcut to another file. The rest of the time a file cannot be accessed is most likely because it is still open in another program and simply hasn't been closed out yet. If closing the program that was using the file doesn't work there are two other ways to fix the problem.
How Do I Fix Access Denied?
Solution 1 – Just reboot your computer and log in using an account that has the necessary administrator privileges and your problems could be solved as easy as that. If you still have trouble, then try solution 2, below. If you are on a Local Area Network you may need to get authorization from your system administrator to access the file.
Solution 2 – The problem is probably a vital Windows service that you need to share files and folders has stopped and you simply need to re-start it. In order to re-start it follow the steps below and hopefully this will take care of any problems and you will be able to get back to work. This is likely to happen with programs like the print spooler or files in your C:\Users\\desktop folder (especially if you have upgraded from Windows XP to Vista or Windows 7). If you are upgrading from XP then your files will inherit the permissions given them in XP. If you want to change that you'll have to use your admin privileges to give you full control in Vista.
Start the process by clicking Start, then right-click Computer (this will be My Computer for Windows XP), and finally click Manage. You will see Services and Applications displayed on the page, just click services, and then scroll down the page until you find the Server entry. Double-click Server. Select Automatic on the Startup Type down-drop menu that appears, and then the Start button or the button that appears. Finally, just click Apply and Ok, and you should be able to open, move, or copy the file or folder you were having problems with and sharing work should work again.