Microsoft Outlook How To's: A Collection of Hints, Tips, and Tricks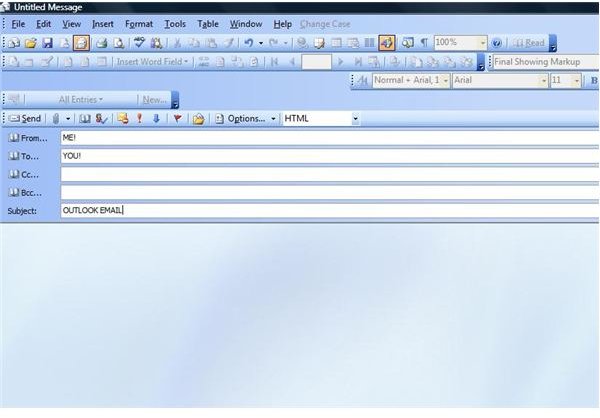 Outlook Email
Since email is the most commonly used aspect of Microsoft Outlook, it seems appropriate that our collection begin with tips and tricks pertaining to it. If you are new to Outlook, check out the Bright Hub tutorial Creating Email Accounts in Outlook 2007 for step-by-step tips on setting up a new Outlook email account.
Once your Outlook account is set up, you might want to take a Quick Tour of Outlook to become acquainted with the program. As you start to feel more comfortable with Outlook, get tips on Basic Outlook 2007 Email Activities, improving email security, and managing everyone email user's arch nemeses, junk mail and spam.
If you are a fan of keyboard shortcuts, you will appreciate the tips and tricks offered in Basic Microsoft Outlook Keyboard Shortcuts. Find out how to create rules to organize your email messages, or read hints on using and making templates for Outlook email.
Outlook Calendar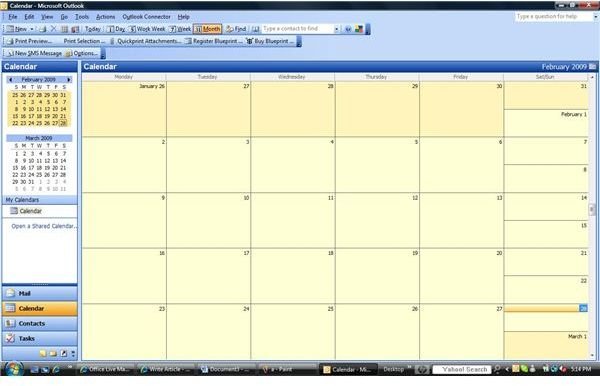 There is more to Microsoft Outlook than just email. Outlook's Calendar feature can help organize your business schedule, personal life, or both. Get started with tips from the Bright Hub tutorial, Outlook Calendar 2007 Tips. Once you are familiar with Outlook's calendar, learn how to make and view multiple calendars, to keep home and work separate.
Learn tips to let Outlook help you schedule appointments by reading Working with Meeting Requests in Outlook 2007. If you need someone else to have access to these appointments, such as your assistant or your spouse, you will find helpful hints in Print and Share Outlook 2007 Calendar.
Outlook Tasks, Notes and More
Now that your Outlook email is set up and organized, and you have your Outlook calendar doing most of the work for you, you can check out some of Outlook's other features. Find lots of tips, including creating tasks, making notes or jotting journal entries in the Bright Hub tutorial Do all the Basics in Outlook 2007.
If you have sticky notes plastered all over the place, you will surely love learning how to use Microsoft Outlook notes. Read How to Use Outlook Notes for basic note tips. Once you have a handle on this helpful Outlook feature, check out How to Categorize and Share Outlook Notes to organize and distribute them. How to Customize Outlook Notes provides fun tips, such as changing the color of the seemingly sticky notes.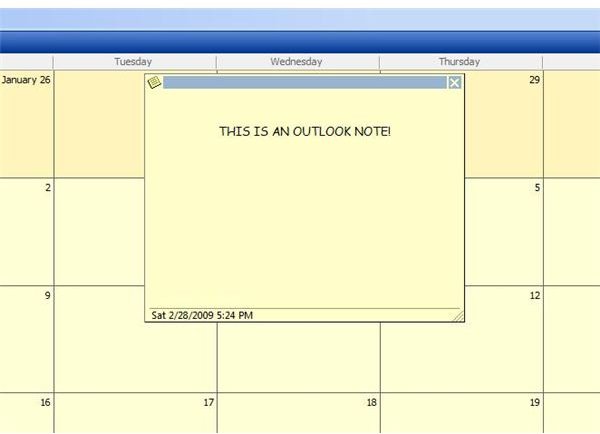 While we aim to provide you a comprehensive collection of Outlook tips, tricks and tutorials, the Bright Hub library is constantly growing. Be sure to check back often for even more helpful hints!