The Best Brands: PC Blu-ray Burners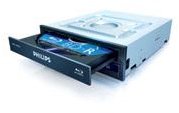 New to Blu-ray?
If you're unsure (or even if you are sure) whether or not your computer is well-equipped in order for a Blu-ray drive to run smoothly, it's recommended that you also check out Making your PC Ready for Blu-ray.
**How this guide works
**Note that the brief reviews of the following Blu-ray burners take place in no particular order.  For the most part, I will concentrate on performance, compatibility and price when discussing them.  None of these burners are ranked.  The purpose of this guide is for you to read about the individual burners and make a decision based on what you're reading on which one is right for you.  No one burner is listed as better or worse than another.
Philips
Philips SPD7000 Blu-Ray Disc Writer
Costs roughly: $400
**
Features**
Easy to install

Writes for a variety of media
Drawbacks
Only records at 2x speed for Blu-ray, DVD or CD
Single-layer burning only
Pricey for its limited features
Copy Protection messages may prevent the reading or burning of some Blu-ray discs, regardless of whether or not the disc contains original content by the user
Philips Drive Image
Pioneer
Pioneer BDR-202BK Retail Blu-ray Disc Writer
Costs roughly: $400
Features
Can burn up to 4x maximum speed for Blu-ray discs

Backwards compatible for burning to DVDs and CDs

Can be installed horizontally or vertically

Lightweight (just over 2lbs)

Rapid burning speeds of up to 1.5Gbps; takes between 22-25 minutes to completely fill the space of a Blu-ray writable disc
Drawbacks
Only capable of burning single-layered discs
Transferring data from a burned Blu-ray disc to the hard drive can be a slow procedure; can sometimes take up to 40 minutes
Pioneer Drive Image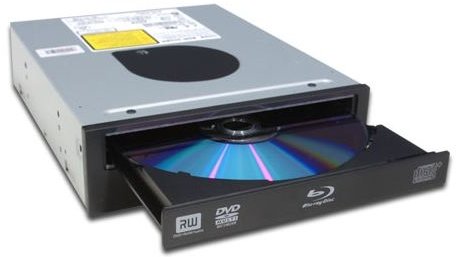 Sony
Sony BWU200S Internal Blu-ray Disc Rewritable Drive
Costs roughly: $580
Features
Burns up to 4x maximum speed for Blu-ray discs
Backwards compatible for burning to DVDs and CDs
Creates high-quality CDs and DVDs (16x burning speed)
Drawbacks
Expensive, even for current Blu-ray players

Bulky, weighs around 3.5lbs

Can only burn single-layer discs

Downloads and updates are required in order to play commercial blu-ray discs.  Sometimes these downloads come at a price

Has some difficulty reading burned Blu-ray discs, such as slow reading times
Sony Drive Image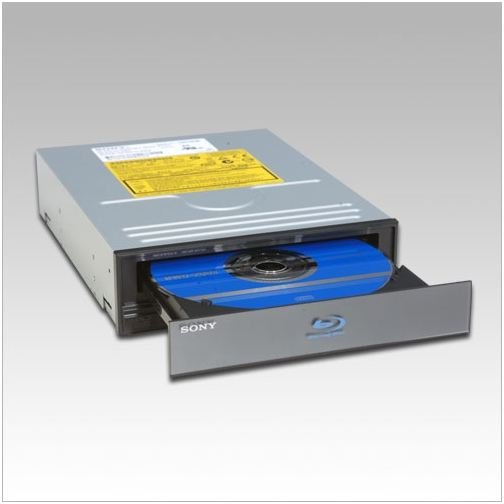 LiteOn
LiteOn Group LH-2B1S
Costs roughly: $300
Features
Incredibly light (under 2lbs)

32x CD writing speeds

Competitive price

Does not require heavy system specs to run (only needs 512MB RAM and 2.0Ghz processor)
Drawbacks
Single-layer burning for Blu-ray, but can burn dual-layer for DVDs

Blu-ray reading and writing is only at 2x speed
LiteOn Drive Image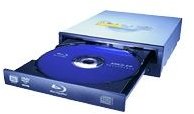 LG
LG GGW-H20L
Costs roughly: $300
Features
Impressive writing speeds: up to 6x for Blu-ray
Competitive price
Can write on double-layered discs
Able to read now-dead HD DVD discs
Supports LightScribe technology
Easy installation
Drawbacks
Can use up a good portion of your CPU and RAM while burning
Only reads Blu-ray discs at 2x speed; much lower than its writing speed
Writing quality of CDs and DVDs is inconsistent
LG Drive Image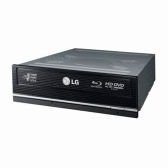 Other content from this author