Best Netbook Software - Portable Apps for Windows XP and Vista Platform Netbooks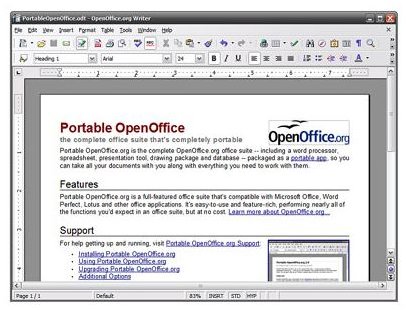 Introduction
Netbooks are equipped with low power consumption hardware to help them have a longer battery life. This selection also leaves them comparatively slower against the modern laptops and desktops (for example, a single core 1.6 Gigahertz Atom processor compared to a dual-core 2.0 Gigahertz.) Of course there are several reasons:
The form factor of netbooks is small compared to most laptops.
The small form factor of netbooks does not allow a large battery to be used, which means that intensive CPU usage can drain the battery very quickly.
Notebooks are optimized for running mainstream business applications like Microsoft Office, antivirus, and accessing the Internet and instant messaging applications simultaneously, and this does not impact the battery use drastically.
The screen size for both netbooks and (most) notebooks are smaller than most desktop setups, but both can handle the majority of everyday applications used by a mobile office worker.
The screen size and the hardware of both netbooks and most notebooks is not suitable for complex applications such as image editing beyond basics, video encoding and transcoding, and 3D applications, etc.
If you are a Bright Hub reader you will realize that we will not accept these as constraints to our use and will try to squeeze all the power that comes with our netbook. The main idea will be to use portable applications. The reason behind this is mainly the Windows registry. As we all know, installing an application on a Windows box inserts many entries to the registry and the growing size of the registry causes longer booting times, slower overall performance and finally possible crashes. Imagine that an OpenOffice.org installation creates about 16,000 (yes sixteen thousand) entries in the registry, whereas portable OpenOffice.org will create no entry.
The portable applications relieve you from the install-try-uninstall-clean-tune cycle. You will install a program, try to work with it, if unsuccessful uninstall it, manually clean the remaining files, and run the tune-up program to deep clean the rest. There is no need for all this. You will have an executable file, so you will just double-click and run it. If you want to uninstall, simply delete the exe file.
In this article, we will go through the main applications that you can replace with the common, well-known ones. I will provide the links that point you to the download sites throughout the article.
The first ones we'll look at are office, e-mail, personal information management, and web browsing applications.
Office
Many of the netbooks come with a trial edition of Microsoft Office, although some come with Microsoft Works. If you do not need the advanced features of Microsoft Office, such as macros and the like, and you are using Office for the basic tasks, then you can safely replace it with OpenOffice.org (OOo). OOo is portable, is not installed, and has a smaller footprint on your system. The OOo 3.0 release comes with many additional features and it is not likely that you will be missing your Microsoft Office suite. At least, it is a free download and you can give it a try. By the way, almost all of the pre-installed Microsoft Office packages on the netbooks do not include Outlook. I you want it, you will have to install it separately.
You will also need a program for reading pdf files. Instead of installing the resource-hungry Adobe Acrobat Reader, I suggest you to go with Foxit Reader.
E-mail and Personal Information Management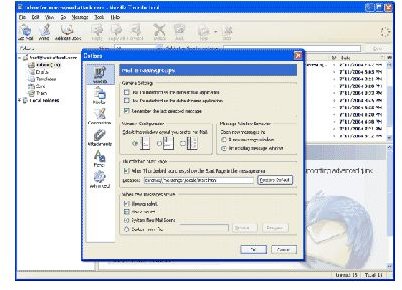 As I mentioned, there is no e-mail/personal information management program preloaded on the netbooks. You can install Outlook and go on with your work, but what about speaking with your network administrator first? Just ask him/her what protocol your company uses for e-mail retrieval and sending: If it's using Microsoft Exchange, then you will have to stick with Microsoft Outlook, and that's OK. But if your company uses POP3 or IMAP, you're good to go - you can install Thunderbird portable! Not only you will get a great e-mail application, you will also keep your system resources for other tasks. Needless to say, the features include rules (filters), indexing, RSS Feed reading, message tagging, saved searches, etc. The portable and the installed programs are the same. You can check out the features from the official Thunderbird site here.
Sunbird is also available in portable form to manage your calendar and to-dos.
BrightHub Tip: What about syncing everything with Google (mail, calendar) and then hitting the road?
Web Browsing
We know you are using Firefox, arguably the best web browser available. There is a portable version of Firefox that you can run on your netbook. And the portable release follow the regular release, therefore you do not need to worry about the security issues that come with updating the program.
Next, we carry on with instant messaging, file archiving (zip, rar, arj file management), http/ftp/torrent downloads and image editing next.
Instant Messaging
For instant messaging applications you have three choices: aMSN, which only supports Microsoft's MSN protocol, Pidgin and Miranda IM which support almost all protocols. However, Microsoft, thanks to its proprietary code, makes slight changes to its communication protocols resulting in connection failures by other instant messaging applications. If you are an MSN fan, or cannot tolerate interruptions, then you may consider installing the latest MSN Live Messenger from Microsoft's site.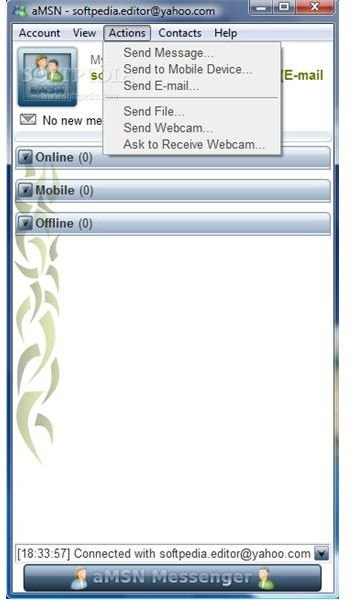 File Archiving
Moving along, we all have file archiving needs. One of the top applications, 7-zip, is available as a portable release. 7-zip can pack zip, 7z, tar, bzip2, gzip and can unpack rar, cab, iso, arj, lzh, chm, z, cpio, rpm, deb and nsis files. I do not think that any format is left behind (of course, for all practical purposes.)
Downloads (HTTP, FTP and Torrent)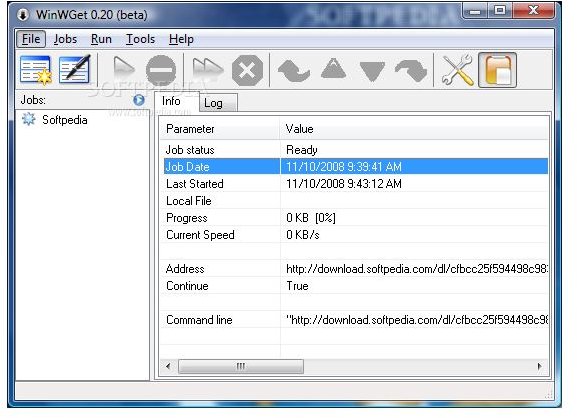 Possibly you are using a download assistant on your main computer for pausing, resuming downloads and managing multiple downloads in a single window. For that, we have the portable application named WinWGet Portable. WGet is a powerful command-line utility for Linux and, for the Windows platform, you have it in a graphical user interface. There is also the DownThemAll! extension for Firefox, which you may consider using with your browser.
For FTP transfers, you can use the most-popular FileZilla Portable or the lightweight FireFTP extension for portable Firefox.
For managing torrents, you do not need to have a portable application. The popular μTorrent application will get you going. The application has a tiny footprint of 500 Kilobytes (approximately) and the installation does not create a burden on the system.
Image Editing
The most popular competitor of Photoshop, GIMP has its own portable version. GIMP is used by a wide variety of users, from novices (like me) to the more advanced. Be sure that for all practical purposes, GIMP will answer your needs. Like the other programs mentioned here, the portable version is not different from the installed version.
We conclude our article with Antivirus, iPod management, Web Site authoring applications. and our final thoughts.
Antivirus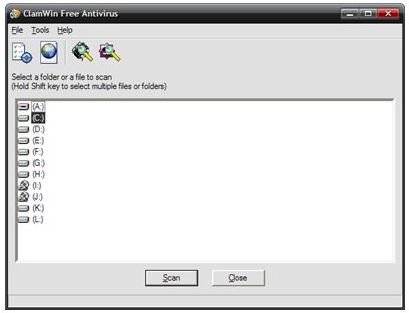 The popular antivirus application, ClamWin is available for your use. ClamWin lets you scan any files/folders/drives on the way and keeps you safe from virii. Do not think that the portable application is not updated; it's back end is ClamAV and is updated regularly after a virus appears. However, the portable version does not provide real-time scanning, you have to manually start the program to scan files/folders.
Password Management
If you are mobile, you need to keep track of your passwords. As a networked mobile professional, you will log in to many places on the Internet and carry on with your job. At this point, it is better to leave your password management to your computer (about managing passwords, you can read the article here.) The KeePassX reviewed in that article is also portable.
You can also look at RoboForm Portable for managing web forms.
iPod?
We would not forget iPod users would we? Yamipod will be your portable application to manage your music on the go.
Web Site Management
I must admit that there is no Dreamweaver Portable. But certainly this does not mean that you will not be able to manage your website on-the-go. You have NVU Portable & KompoZer Portable that you can use (to see what you can do with NVU/KompoZer you can check here). The programs are not as feature-rich as Dreamweaver (which program is?) but they will help you with managing many tasks, including transferring your files to your web space.
Final Thoughts
As I have run out of space, there is InfraRecorder (burning CD/DVDs), Toucan (file synchronization), TrueCrypt (encrypting your drives/folders), XBlender (3D modelling), FastStone Capture (taking screenshots), MediaCoder (music/video file encoding/decoding), VLC portable, Sudoku Portable and more.
Even if you install all these files, you will not notice a performance drop on your netbook and get the comfort of your desktop. I suggest you to take a look at PortableApps, Portable Freeware and Pendrive Apps for the items that I have missed. All the applications I have told you about in this article can be downloaded from these sites for free.
BrightHub Tip: You do not need to run these programs from your netbook. Keep your computer clean and install all of these on a USB drive/iPod/portable disk. When you plug it to your computer, you can use them from your portable device.