Learn How to Create a Campaign Book and Notes for Your PowerPoint Presentation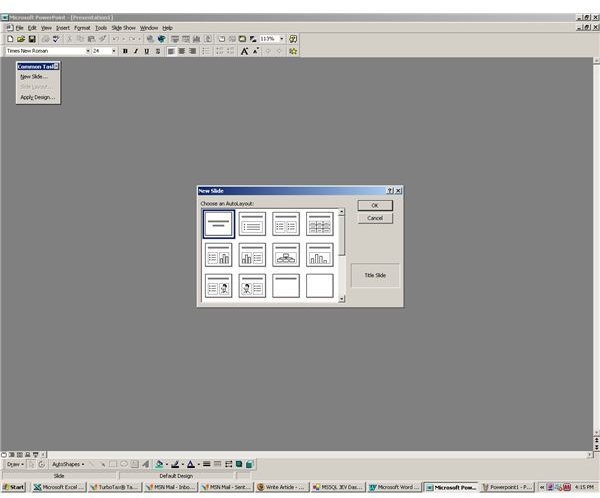 Creating Your Notes
PowerPoint can be used for more than just presentations. Or, you can use the presentation that you created for other things, including your PR/marketing campaign book or your notes for your next talk.
For example, let's say that you are getting ready to present your self-leadership talk. You write up your presentation, add neat backgrounds and your logo, and finish with your acknowledgements. But, you still need to give the presentation you'll need to
create some notes for the talk.
To create notes for your presentation, do the following:
1. Click on Slide Sorter View at the top of the page.
2. Go to the Slide Sorter Toolbar.
3. Click the Speaker Notes icon.
4. Type your notes.
5. Press the Close button.
The speaker notes will not show up when you present your talk. And, you can print them out as either cue cards or talking points so that you don't have to continually look at your screen.
How to Create a New Presentation
Let's say that you work in public relations, marketing or a similar field. One of the many things that this type of professional must do is create campaigns for anything from product launches, re-launches or new business promotions.
You have to be able to report your research, findings, and successes or failures to your clients, who may not be interested in weighing through a content-heavy report. One way to chop up the material and display only the relevant information is to use PowerPoint for this purpose.
First of all, you need to create a new PowerPoint presentation. To do this, follow the below instructions.
1. Open PowerPoint, and then go to File and New.
2. Once the New Presentation pane opens, click Blank presentation.
3. Select which layout that you would like to choose for your presentation.
4. Press OK.
While you can use the wizard, a template or a blank slate to create your presentation, your campaign needs to be very specific in its layout. So, you probably want to start with a blank presentation.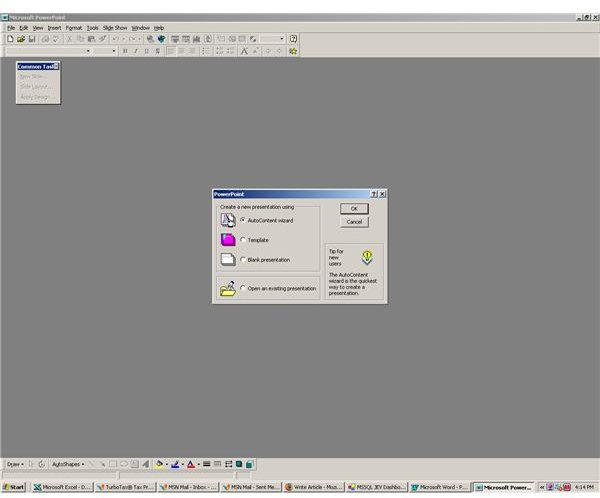 Creating Your Campaign Presentation/Book
Once you have your presentation set up, use your first template to create your cover page. This should either have a nice design or the company logo plus the name of the company or client, team member names, and the dates of the campaign.
From here on out, you are looking at the standard campaign format and a straightforward PowerPoint presentation. Here's a generic example of how your presentation should be laid out.
1. Introduction - This would just be a brief overview of what the campaign was about.
2. Table of Contents.
3. Research - This would be the highlights of your surveys, focus groups, interviews, etc..
4. Situational Analysis and Problem Statement - What problem are you trying to overcome? What product are you trying to sell?
5. Strengths and Weaknesses - This information would have come out in the research.
6. Objectives, Strategies and Tactics - This is what you hope to accomplish and how you plan on doing that.
7. Evaluation - How well do you meet you goals? Were your objectives met? How successfully were they met?
8. Appendix - This would just be extra information, such as a sample survey neatly typed, your timeline, interview answers,and so forth.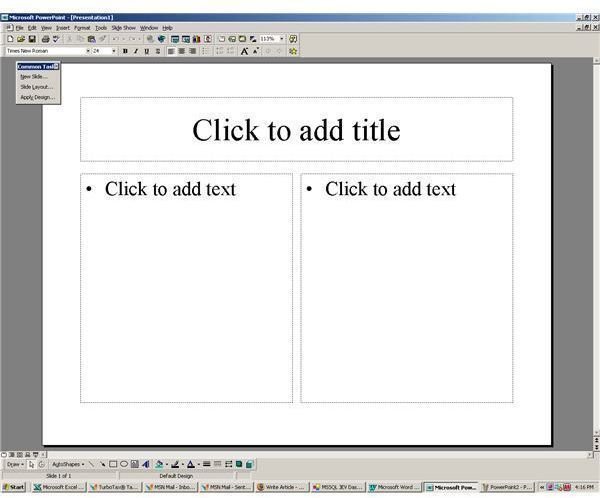 On each slide, provide a nice heading and neatly laid out columns for each section. For example, on your research slide, you could break each item (interviews, focus groups and surveys) into individual columns so that it's neatly laid out.
Once you have your presentation together, you can kill two birds with one stone. You can now present the information to your client in easy to follow slides. And, you can use the notes slides from above to present your campaign. You have created your own campaign book, which you can use to give to the client, to your managers, or to anyone else who needs to see the work that you have done.
For a comprehensive overview of PowerPoint tips and tutorials, check out Michele McDonough's article Collection of PowerPoint Tips, User Guides and Tutorials.