How to Find Files Quicker and More Efficiently with Vista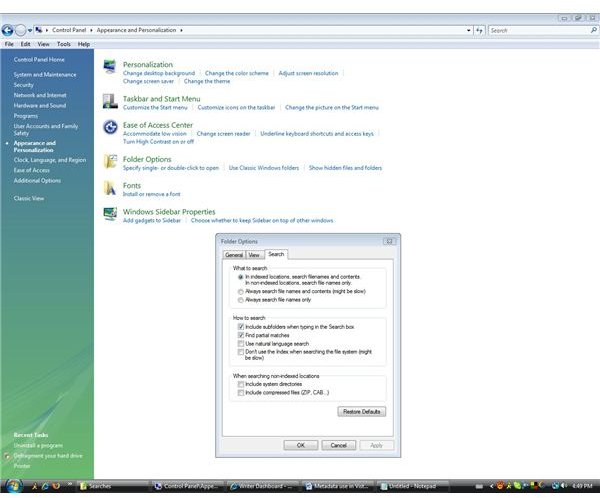 Using metadata
Vista's powerful search capability allows you to use metadata to search files using file properties, instead of just filenames and file contents.
Every type of file has different properties associated with it that make it possible to locate it using metadata, giving Vista users a new way of quickly and efficiently finding a file when they need it. The basic properties associated with most files include the filename, file size, the date the file was first created, as well as the date the file was last changed. To conduct a search using a file property, just follow the property name with a colon in your search term. The following example will illustrate a file property search. The search term:
*.gif size: > 5kb AND < 10kb
Will locate all GIF images with a size between 5 and 10 kilobytes – the wildcard (*) is understood and recognized by Vista; wildcards match all strings.
There are more advanced properties that are connected to particular file types, such as Microsoft Word document properties, which include the author, article word count and revision number. These properties of word documents make it possible for you to make a search, such as: word count: < 300 author: smith widgets
The second search will locate all documents with less than 300 words that were also authored by Smith and include the term widgets. It should be mentioned here that by turning on the natural language search you can simplify the syntax you need to conduct metadata searches. To turn the natural language search feature on, click Start > Control Panel > Appearance > And Personalization > Folder Options, then just select the Search tab and check Use Natural Language Search.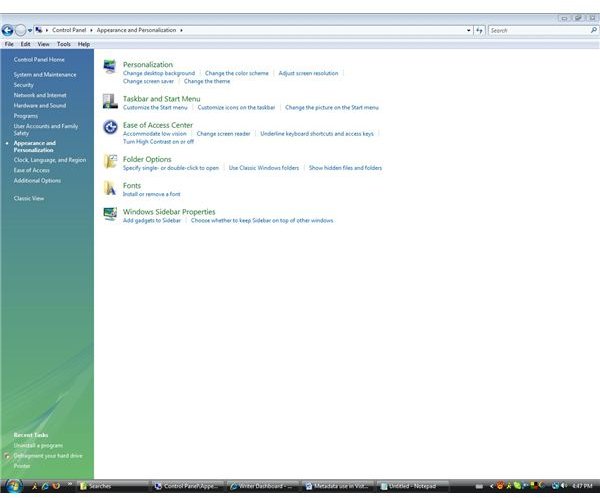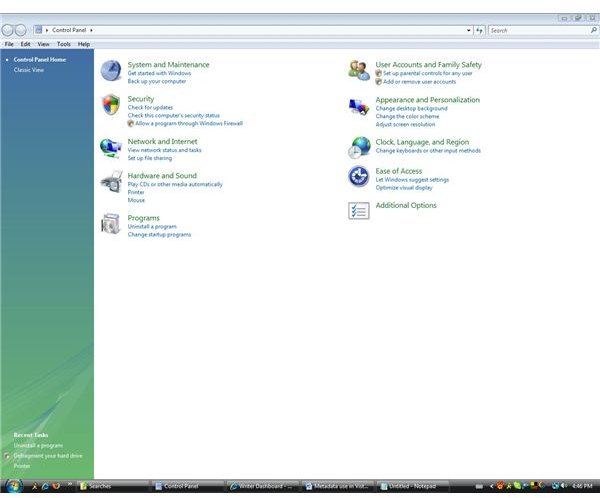 The pictures below illustrate the various windows.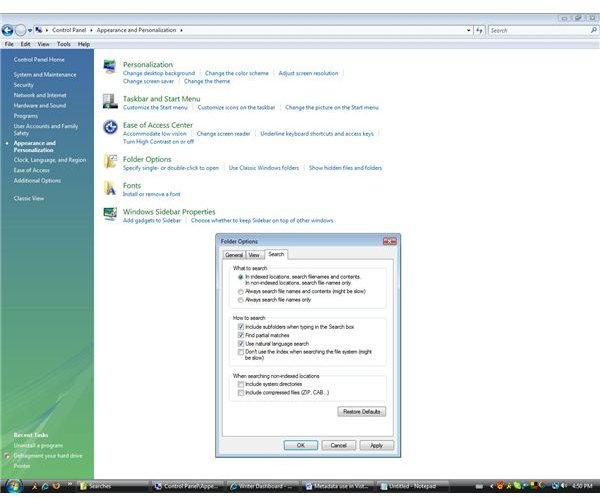 You can find out which properties a file uses by right-clicking the file in question, selecting Properties from the pop-up list and clicking the Details tab.
If you work a lot with file types designed to use tags, like JPG and TIFF image files and MP3 and WMA audio files, using metadata searches is efficient and handy. Files of this type have a multitude of properties to choose from, many of them quite distinct and esoteric. You can search for all the JPG photos you took using a particular camera type or search for music in the initial key of B minor, making metadata a powerful and useful tool.
You need to make use of the metadata fields included with each file type, so learn what metadata fields are supported by the file types you use and routinely add metadata to files you need to find quickly. Finding needed word processor, photo manager, and other files will be easier to find and you'll find that Vista turns metadata into a useful and handy search tool. The biggest rewards will be gained if you learn to make use of Vista's tag properties. A tag is a keyword or term you assign to a computer file; it can be anything you want, but simplicity is always the best choice. Using tags, you can categorize your files in ways that are easy for you to remember and then search using these tags across the full spectrum of document types and locations. In Office 2007, you can add tags directly into a file when you implement the Save As dialog choice as illustrated in the first two pictures below. The tags you add in the add tag field of the Save As window must be separated by semi-colons (not commas), and it's best to use easy to remember tags that your memory will relate to the document in question.
Metadata fields of different file types