How to Change the Appearance of Outlook Notes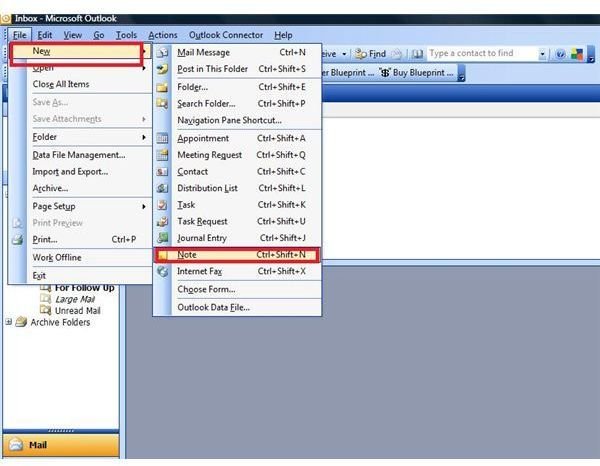 What Are Outlook Notes?
Are you a sticky note type of person? Do you keep colorful pads of "Post-Its" on your desk, jotting down phone messages, to-do's and other important info? If so, you will probably appreciate Outlook notes. Outlook is likely the one Office application you have running throughout your workday, which makes the "electronic sticky notes" a practical, useful feature. Don't settle for using them as-is, though. Customize your Outlook notes to look just the way you choose.
Creating a New Note
Let's start with creating a note in Outlook, just in case you never have. All you have to do is go to the File menu, point to New and click Note. Or, you can use the New dropdown on the Outlook toolbar and click Note. If you are into keyboard shortcuts, press Ctrl+Shift+N. A new note will appear. You can move it around the screen by clicking the dark area across
the top of the note and dragging it around. You can even leave it open on your desktop when you minimize Outlook. You can create several notes and have e-stickies all over your desktop, if you so choose. If you close Outlook, though, the notes will also close.
Customize a Single Note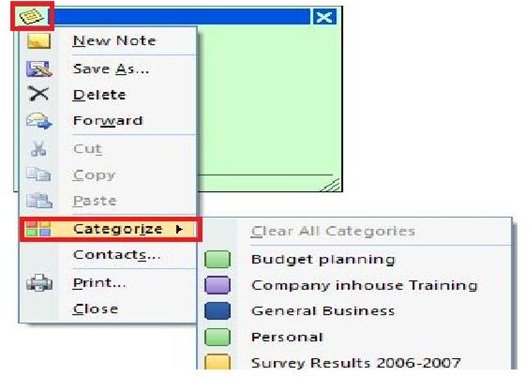 If you have several Outlook notes open at a time, you may want to customize them independently. This will make it easier to distinguish between them at a glance. To customize a single Outlook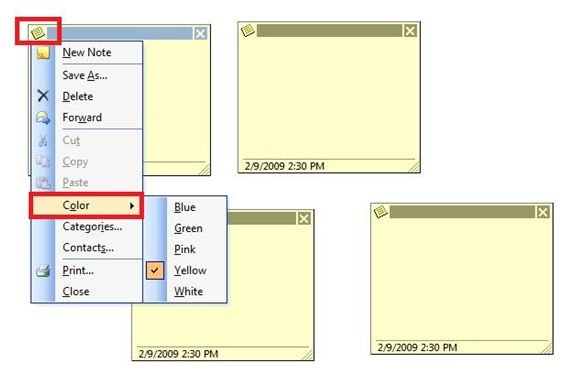 note, click the little icon that's in the upper-right corner of the note itself. In Outlook 2007, point to Categorize in the note options dropdown menu. Choose the color you want for this note from the category list. In Outlook 2003, point to Color in the note options dropdown. Customize the individual note by selecting a color from the list.
Change Default Settings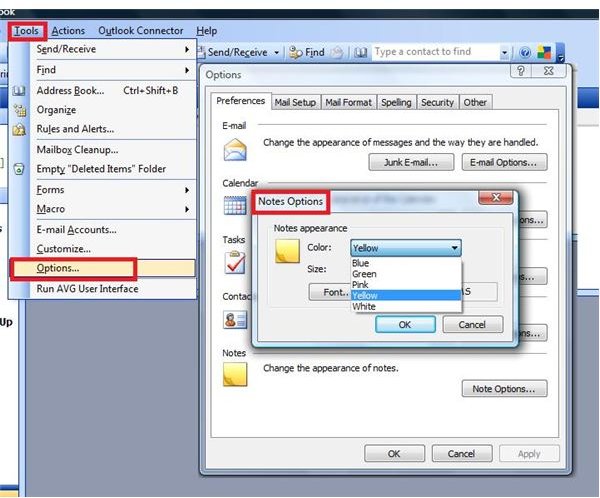 If you just don't like the yellow note color, you can change the default color for all your Outlook notes. On the Tools menu select Options. On the Preferences tab, click the Note Options button. The Notes Appearance dialog will open, allowing you to select one of a handful of colors and customize all of your new notes.
You will notice that when you type onto a new note, the font will be your default font for new Outlook messages. While there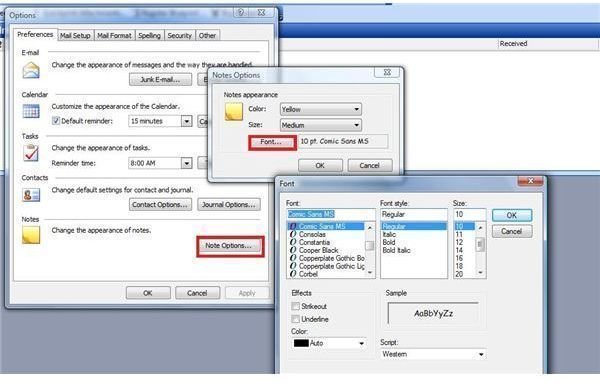 is no way to customize the font on a single note, you can change the default font, including style, size and color, by clicking the Font button in the Notes Appearance dialog. (For more information on Outlook fonts, see Change Outlook's Default Font.)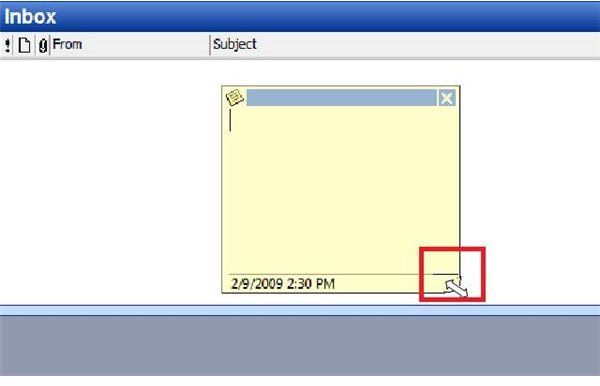 Outlook notes don't automatically expand to show all of the text. You can easily make a note larger if needed by hovering your mouse near a corner or edge, clicking the arrow-shaped grab handle, and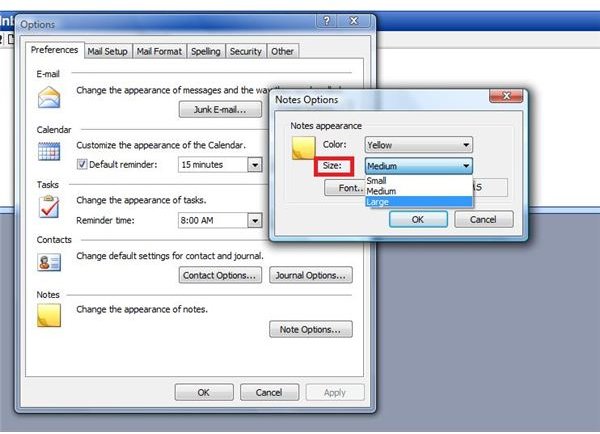 dragging it to your desired size. However, if you typically jot down large notes, are using a supersized font, or just want a different default size, you can customize the note size in the Notes Appearance dialog; choose from Small, Medium or Large. When your default note settings suit you, click OK to apply them to all of your new Outlook notes.
More Information
To learn more about using notes in Outlook, read Manage Outlook 2007 Notes and Outlook 2007 Notes: Change, Delete and Forward.