How to Change the Default Save Location in Word 2007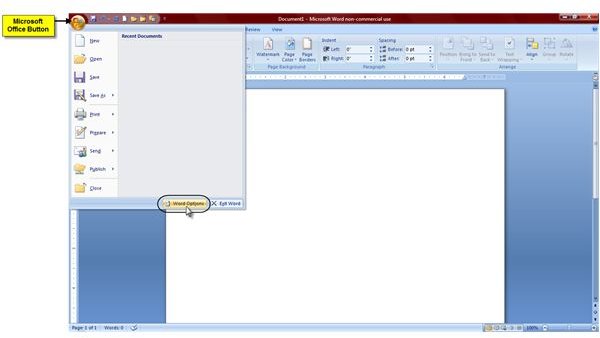 How to Change Word 2007's Default Save Location
The following steps will take you through the process of changing Word 2007's default location for saving your Word documents.
1. Open up Microsoft Word 2007 and click the Microsoft Office button. This button is the colorful Microsoft Office logo that is located in the upper left corner of the Word 2007 window.
2. Click the Word Options button located at the bottom of the window.
3. When the Word Options window opens, select Advanced from the choices in the pane on the left side of the window.
4. Scroll all the way down until you see the General section. Then click the File Locations button.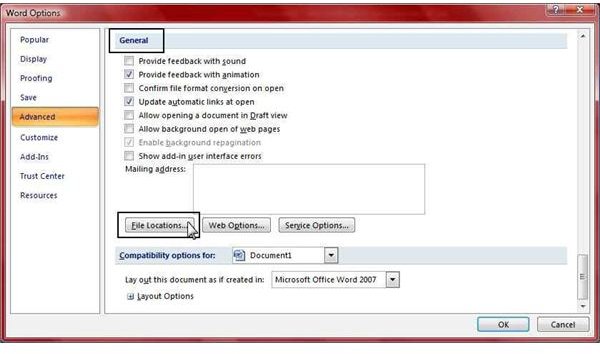 5. In the File Locations dialog box you will see a list of File Types. From that list, select the one called Documents. (Just click on it one time to select it.)
6. With Documents selected, click the Modify button.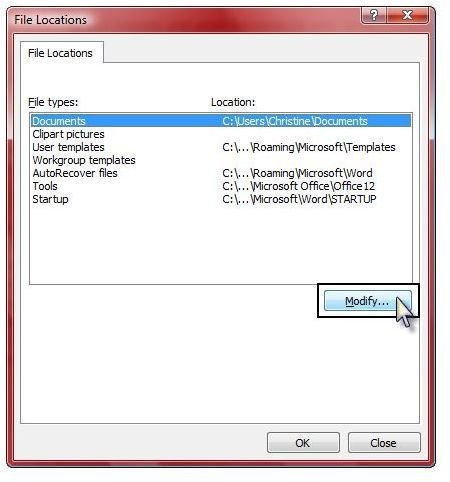 7. At the top of the Modify Location window, click the drop-down arrow to select the location that you want your files to be saved to. You can also select a location from the Organize panel on the left. The location that you choose here is where Word 2007 will default to when you save a Word document.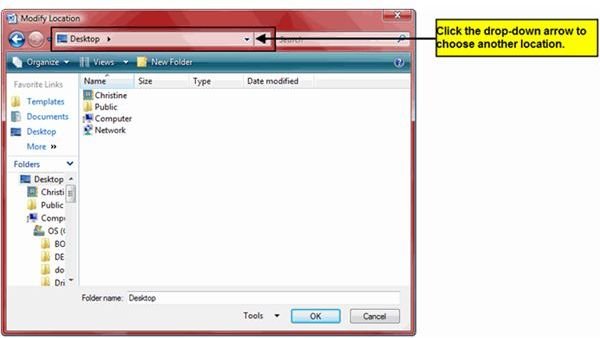 BONUS TIP! How to Save Word 2007 Documents to CD or USB Flash Drive
There may be times when you need to save a Word 2007 document to a CD or even to a flash drive. In order to save to a CD or flash drive, just follow these steps:
Click the Microsoft Office button.
Select Save As.
Select Other Formats.
From the Folders list, select the media that you want to save to.
Your Word 2007 document has now been saved to the selected CD or flash drive.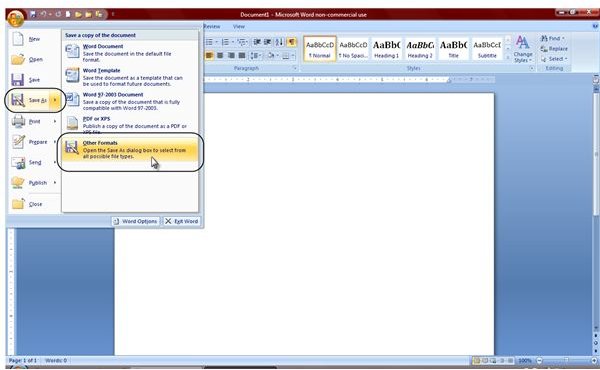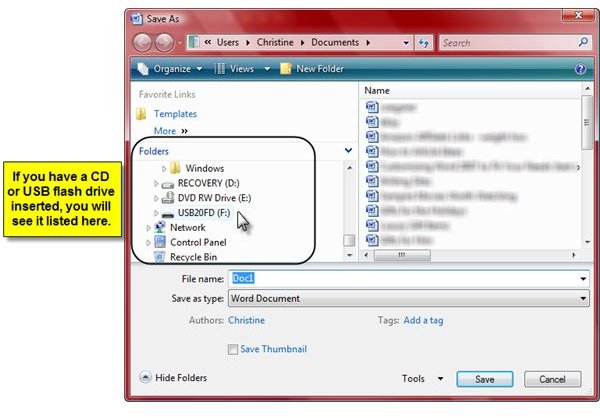 Conclusion
You have now successfully changed Microsoft Word 2007's default "save to" location. Now whenever you go to save a document, this location will automatically be chosen for you.
Also, remember to always save your documents frequently while working on them. Otherwise you risk losing data if the computer shuts off due to an unexpected power failure, if your computer freezes, or you have any other computer problems. After you have initially saved your document, you can simply use this keyboard shortcut to save your document as you work: CTRL+S.
This post is part of the series: Customizing Word 2007 Default Settings
In this Word 2007 series, learn how to easily change Word 2007's default settings for font, line spacing, margin settings, and Save To location.