Reviewing the best laserjet printers under $250: Budget and Student Printers, Family and Small Office Printers.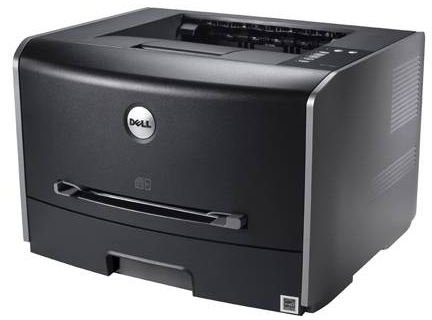 Best Laser Printers Under $250
Not sure which printer is right for you? Read »> Buying the right printer
Below is a list of the best LaserJet Printers you can buy for under $250. All offer highly impressive print quality and speed, outstanding flexibility and control of print media, with extensive features for such necessities as duplex, wireless and multi-job printing.
Dell LP1720dn
Price when reviewed - $220 (4 out of 5)
The Good
Slender design, compact unit which is easy to handle and manoeuvre. Very robust having witnessed in use in many diverse settings.
Easy access to internal parts. Easy to replace toner, drum, roller components, all at the 'push of a button'.
Control panel is clear and easy to understand, with extensive configuration features for personal printing preferences.
The impressive print alert utility is a handy feature for troubleshooting and manual intervention.
Toner is arguably the cheapest of all in this range.
Very fast text based printing, graphics slightly slower but still impressively quick.
Print quality is very impressive for such a low priced model. Crisp, resolute character and image quality.
Minimal distortion of high intensity black images which incorporate considerable shading.
The auto-duplexing feature works very efficiently. Making this a superb printer for the home office or small workgroup.
The Bad
Not advisable to use with refill kits or re-conditioned cartridges
Additional consumables, such as drums and rollers can cost a lot (if you are unfortunate enough for one to fail on you).
HP P1505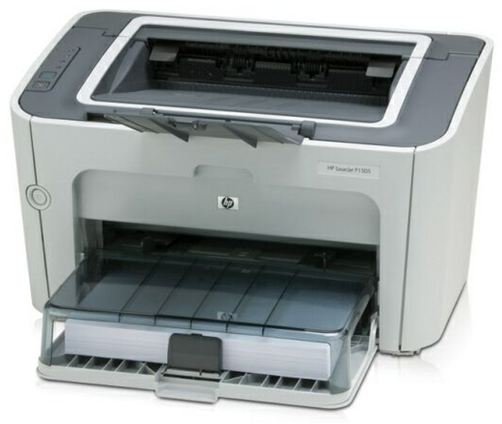 Price when reviewed - $240 (3 out of 5)
The Good
Another neatly designed HP laserjet printer with a small footprint. Excellent handling and resilience.
Networking capability is superior to most, simple to setup and faultless in connectivity, both wired and wireless.
Printing is quick and delivers impressive results. Even over wifi it prints remarkably quickly and handles job scheduling smoothly.
Toner can be expensive for heavy duty and extensive image prints. Otherwise practical and efficient.
A superb printer for the small workgroup or home office. This is the best in class workhorse printer, once the feeder is setup for your optimum printout.
The Bad
The feeder mechanism is fiddly, lacking clear markers and somewhat difficult to place precisely.
Input tray (protruding from the front of the unit) is cumbersome and looks flimsy. But does fold neatly back up into the unit.
Doesn't support duplex printing.
Samsung ML-1630
Price at time of review - $200 (4 out of 5)
The Good
Superior design body, a small, compact 'shoe-box' printer. Excellent for small office or home use. The glossy black finish is highly professional.
A superior 'plug and play' monochrome laser printer with a fantastic price tag.
Low profile design makes it a super fit in almost any setting.
User guides are intuitive, the LED is informative and impressive blue neon indicators are flashy, not tacky.
One of the quietest printers I've ever used, which also does not detract from the printers speed.
Text based printing is excellent and general cost per page is good. Consumables are very reasonably priced.
The Bad
Has a low capacity media tray and cannot output the array of media types others can in this range.
Struggles with larger print jobs when using cheaper paper. Can jam or chew paper (mis-feed).
A steady performer, but not the workhorse variety of printer. Not as durable as the HP 1505.
Print quality is average for image based prints.
Lexmark 33S0300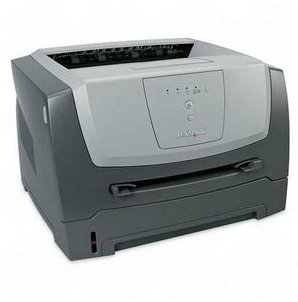 Price at time of review - $240 (4 out of 5)
The Good
Simple 'box' design is functional and practical but doesn't have the elegance of the Samsung ML-1630. Still has a reasonably small footprint.
Very easy to configure, both for print setup and network accessible printing.
Network connectivity is impressively quick at handling jobs. Some delays during multi-job process management.
Quality of text based printing is almost best in class, but not quite matching the Brother HL-5250DN. It does excel compared to the rest however.
Have seen this printer in operation across multiple organizations and in many homes, rarely does it have maintenance issues and is a very durable, long term producer.
A solid workgroup printer with built in duplex capabilities. A very good buy for the home or small office.
The Bad
As with the Brother HL-5250DN, no LCD display could leave some 'hands on' users searching for 'tweak ability'
Print speed for text based prints is average, which is a disappointment considering images are output very quickly.
Brother HL-5250DN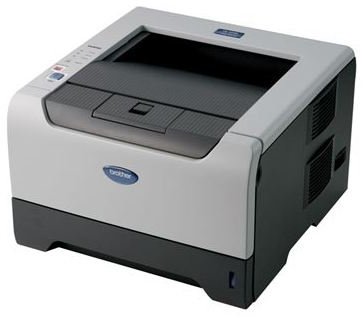 Price at time of review - $225 (5 out of 5)
The Good
Another 'box' design printer with a low profile and simple chassis.
A highly reliable printer, delivering a consistently high level of output.
Superb print quality, one of the sharpest ever seen, certainly at under $250.
Excellent network connectivity, handles jobs quickly and without any mismanagement.
Outstanding print speed coming in at 30ppm and not diminishing quality during heavy usage.
Excellent duplex printing, both in terms of quality and speed.
Reasonable price for replacement parts and consumables.
A seriously impressive printer for intermediate levels of activity. Best in class for print quality and speed as a combination.
The Bad
Ideal for small office and certainly home use/office, but be aware of capacity…
Paper tray capacity is not the largest (300 sheet max). Would run out in no time if running large jobs, multiple user connectivity.
No LCD display can feel alien to some users, but it genuinely is not needed such is the online configurability.
Looking for a LaserJet with a little more quality. Review of Best LaserJet Printers (under $500)