Reviewing the best laserjet printers for under $500: Family and Home Office Printers, Small Workgroup Printers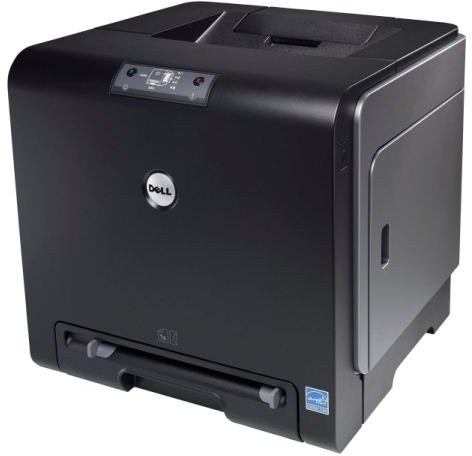 Best Laser Printers Under $500
Not sure which printer is right for you? Read »> Buying the right printer
Below is a list of the best LaserJet Printers you can buy for under $500. All offer highly impressive print quality and speed, outstanding flexibility and control of print media, with extensive features for such necessities as duplex, wireless and multi-job printing.
Dell 1320c
Price at time of review - $280 (4 out of 5)
The Good
With a simple yet professional 'box' design. Quite bulky but solid and a good all round performer.
Setup is simple via an automatic wizard CD. A no frills, no fuss operation.
Easy to maintain, minimal manual intervention or re-calibration.
Consumables (apart from some toners) are very reasonably priced; this is a very cost effective printer to run over time.
Best in class photo quality, highly vibrant and as sharp as many of the best color photo printers on the market.
Textual printing is crisp, with no lack of depth to darker colors, including blacks.
For a laser printer that doesn't have the running costs or speed issues of a color inkjet this printer produces very similar quality. It is the perfect printer for the small office, or home (provided you have the room).
The Bad 
The menu panel could be easier to operate and drill-down's more intuitive.
Additional components such as trays and top of the range toners are expensive.
Not ideal for a business environment that needs a workhorse printer for constant throughput as the printer itself lacks extendible paper capacity.
Has a rather large footprint and is quite heavy. Thus it needs space and a solid structure to be situated correctly.
HP Color LaserJet 2605dtn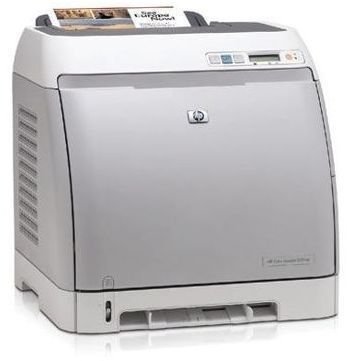 Price at time of review - $499 (4 out of 5)
The Good 
A robust and professional looking printer for the small office.
Simple to setup and maintain, additional slots for direct camera printing work seamlessly.
Superb set of features and easy navigation control panel.
Minimal running costs, the only parts that need replacing are toner cartridges which are reasonably priced.
Outstanding print quality in both b/w and color. Minimal distortion of color prints, perfect b/w prints with no fading of black ink projection.
Can hold extensively more capacity than others in this range, with two 250 sheet trays.
Works perfectly with HP or other branded papers, envelopes, alternative media, etc.
The Bad
Requires HP's Glossy Paper for optimum color photograph printing results.
Cartridges could last longer, do not have the lifespan of others in this range when run continuously, for example in the nine to five work environment.
Not the fastest printer in this group.
OKI C5650n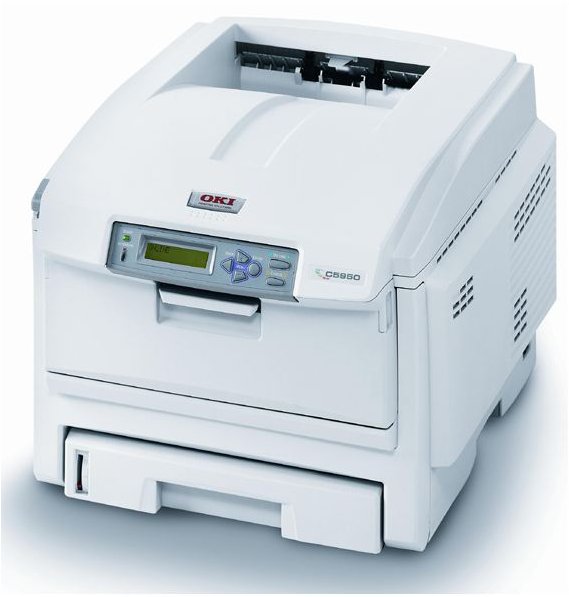 Price at time of review - $499 (4 out of 5)
The Good
Elegant design, compact and professional, will appeal to more end users than the 'box' look of others reviewed here.
Setup is simple, this is the best in class 'plug and play' color laser printer with outstanding reference manuals and support.
Excellent paper capacity, solid trays and feeder mechanism requires no manual intervention during or after long print jobs.
Best in class print speed for text and all b/w printing. Color printing is vibrant and bright, if not on a par with the Dell 1320c or HP 2605dtn.
Consumable prices are reasonable, toner cartridges are durable and withstand heavy use.
The Bad
Printer control panels which use the '+' key to drill down and the 'menu' button to exit are renowned for being easier to misinterpret and misleading to navigate through.
Needs OKI's glossy print media for top notch graphic printouts.
The photoconductor will need replacing after an extended run of around 25,000 pages.
Slows considerably during color image print processing.
Xerox Phaser 6180dn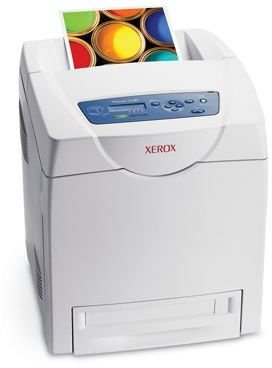 Price at time of review - $499 (4 out of 5)
The Good
Elegant design, simple yet professional, works well and leaves only a small footprint.
Excellent paper capacity and feeding of all types of media.
Outstanding running cost to print ratio. Best in class for speed of all round printing.
Sharp and crisp b/w printing, no discernible graininess or loss of focus, very impressive. Good saturation of color but lacking clear focus on standard paper.
LCD backlit control panel is superior to all in this range. Highly informative and easy to setup/re-configure.
Text prints are on a par with the OKI C5650 and color printing (of non graphics based content) is also top drawer.
Excellent documentation and troubleshooting guides, almost every question answered.
Perfect printer for the office as it delivers quick prints, handles jobs without fuss and has a high quality that has not been seen on many laser printers, certainly not in this price range.
The Bad
Color photo printing is not as good as that produced by others in this review. Still it is more than adequate for the snapshot photo user.
Duplex printing would require a further $200 investment.
Takes a while to warm up/auto-calibrate following hibernation.
Lexmark C530dn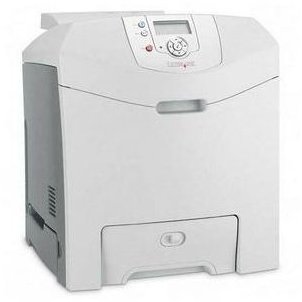 Price at time of review - $420 (3 out of 5)
The Good 
The tower design leaves small footprint. Slick looking printer for a static location, Brilliant design for ease of use, replacing components, re-filling trays, aligning feeders.
LED control panel is vibrant and easy to use. Configuring the device is a breeze.
Additional print administration settings that can be applied are highly impressive, restricting users over the network.
Best in class duplex print quality and speed. Color is impressive on both sides of media.
One page print speed is adequate, but quality is exceptional. Text is faultless, graphics hold color well with minimal distortion or graininess.
An all round brilliant office based printer, can withstand heavy use and duplex printing of such quality saves on paper tray capacity and media throughput.
The Bad
Toner could last longer, but is reasonably priced.
The photoconductor will need replacing after around 20,000 pages of print.
Re-calibrates itself after every large job, or if inactive after 2 to 3 hours. Can become an annoying, time consuming and noisy outage period.
…and a special mention to…
Brother HL-4070CDW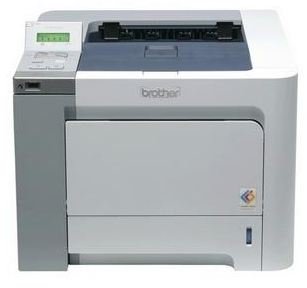 Price at time of review - $450 (5 out of 5)
The Good
With a simple 'box' design, robust and supremely reliable.
Simple setup and configuration. Works seamlessly over wired or wireless networking.
Considerably lower price than others offering this level of features and print quality.
Advanced settings to tweak brightness, contrast, color. A great snapshot photo printer with no discernible lack of quality.
Quick to print all kinds of output media, color or b/w, duplex, heavy duty copy, etc.
Fantastic total cost of ownership, not expensive on consumables.
Outstanding text quality, supreme for b/w printing.
A truly professional color laser printer. Will not disappoint, perfect for the small business or workgroup. It also comes with a high energy efficiency rating.
The Bad
Instructions could be simpler. Not overly intuitive for the novice user.
Do not believe the printer can produce 20 ppm during duplex printing. It is only able to deliver around half that mark.
Can take a while to warm up/calibrate and is slightly noisier than others in this range.
Not a photo quality printer (to Photo lab standards) but it is minimally different.
Looking for a quality LaserJet on a budget. Review of Best Laser Printers (under $250)
This article has been placed in our archives.