Microsoft SBS 2008 and EBS for Network Consultants and Computer Professionals - Guide to Essential Business Server & Small Business Server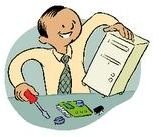 Small Business Server 2008 and the Computer Consultant
With just a quick glance, you might dismiss Microsoft's Small Business Server and Essential Business Server product lines as something that would take away business from your information technology consulting business. After all, as an IT professional, you want those businesses to need you and SBS 2008 is designed to cut you out, right?
Not exactly, in fact, SBS 2008 and EBS 2008 can be a great tool to help expand your business faster and further than ever before.
Increasing Sales With SBS 2008 and EBS 2008
Whether you are an independent computer consultant or part of a full service computer network consulting firm, the only way to make more money is by increasing sales. And, with most small and medium sized business looking for ways to cut back on expenses, chances are raising prices or selling more to existing clients could be a tough proposition. That means to increase profits, you'll have to find new clients and get existing prospects to commit to a sale.
Microsoft's SBS and EBS platforms provide many useful tools for IT professionals looking for a way to differentiate themselves in an often crowded marketplace. When everyone else is coming in with the same products, and the same pricing, and the same promises of great customer support, it is hard to stand out. That is where SBS and EBS come in.
While everyone else is pitching four or five servers with full-scale versions of Microsoft Windows Server 2008, Microsoft Exchange Server 2007, and possibly Microsoft SQL Server 2008, you can stand out by offering a single fully integrated server product suite specifically designed for small and medium sized businesses. Not only does the software cost a fraction of what it is separately, they are actually designed to be run on fewer servers.
In the case of Microsoft SBS the list price for SBS 2008 Standard (Windows Server 2008 and Exchange Server 2007) is just $1,089 and includes a 5-pack CAL. While the Premium Edition lists at $1,899 (includes another Windows Server 2008 with SQL Server 2008 Small Business). Compare that to $999 for Windows Server 2008 Standard with 5-pack CAL plus $699 for Exchange Server 2007 $1,698 and you already have a small savings going.
But, where your pitch really shines through is in the ease with which you can add new users. SBS has single CALs available so a small business that only adds one or two workers each year has no need to purchase another 5 (or larger) block of CALs just to add a single worker. Plus, each CAL counts for both Server and Exchange. And, SBS is even more lenient in allowing another user to be added right away while the CAL is being purchased. That's not a small thing to a business without a dedicated IT department and certainly without some sort of enterprise agreement with Microsoft.
Support
The competitive advantage doesn't just end at pricing. Microsoft provides an interactive demo that can downloaded onto a laptop. With the demo, you can show clients exactly what their system will look like. You can show them that once you, the brilliant consultant, has set up the network and systems, they themselves will be able to handle many of the routine management tasks on their own, without pricey service calls. And, when they can't handle it, it will be much easier for you to walk them through the steps over the phone or even in an email.
While this may cut down on some support billing, it also frees up high-powered IT consultants from mundane tasks like adding users or modifying a backup. In the end, that equals more time to focus on higher paying gigs and acquiring new clients, all while providing top-tier support to the clients you already have.
Take a look at Microsoft SBS 2008. Coming up to speed should be easy if you already understand the full version product lines. And, that is yet another arrow in your arsenal.
More SBS 2008 Information