Learn How to Load New Fonts into Microsoft Word
Add New Fonts to Your Existing Collection
A font is an entire set of characters, including letters, numbers and certain symbols, created in a certain style. Some fonts you are probably familiar with are Arial and Times New Roman, but there are thousands of other fonts available. You can find out what fonts are currently available in your version of MS Word by looking at the dropdown menu in the Fonts section of the Home tab in Word 2007, or the dropdown menu on the Formatting toolbar in previous versions of Word. You might find some fun fonts you never realized were there. Do not stop there, though. Read on to learn how to load new fonts into MS Word.
Fonts are an amusing way to make a Word document stand out. You can download a font that resembles handwriting and use it to type up a letter. You can use a bold, flashy font for a flyer or poster, or an eye-catching font on the title page of a report. The first step in loading new fonts into Word is finding some new fonts that you would enjoy using.
If you do a web search for "fonts," you will be presented with pages of websites that offer downloadable fonts. It is important to realize that each font is actually a little software program. This means that you need to be discerning when choosing a site from which to download fonts. Loading fonts from a disreputable site could mean downloading viruses or malware as well. Microsoft offers a complete list of "foundries" here. Some of them offer free fonts, while others charge per download. One such site is Font Garden, which has dozens of handwriting fonts you can load at no charge, although they do accept donations.
After finding some new fonts, you will need to load them onto your computer. Most font sites will provide a link that allows you to download the font as a zip file. Click Save and then choose a location that will be easy for you to find. I recommend putting on the desktop. Once you have chosen your location, click Save. When the download is complete, open it.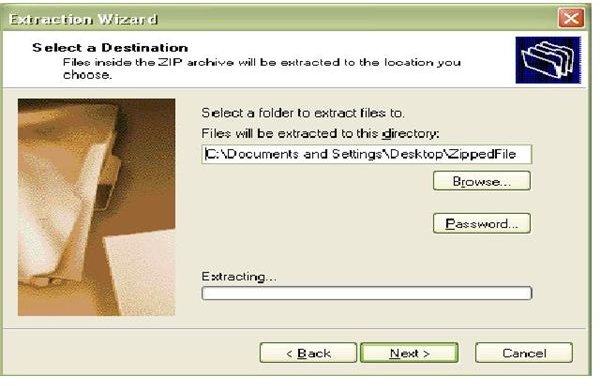 Depending on your operating system, it might open automatically. In Windows XP, the Extraction Wizard will walk you through the process automatically when you double click the zip file. Make sure you Browse to your desktop as the location for the extracted file.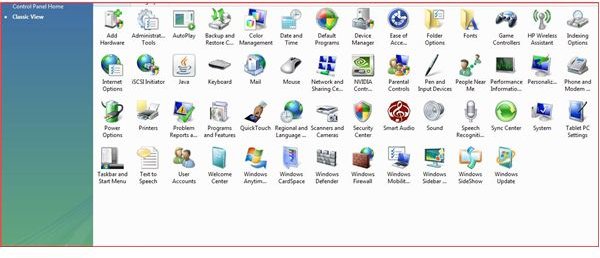 Repeat this process with all of the new fonts you want to load into Word. When all of your new fonts have been extracted onto your desktop, you can load them all into Word, as well as the rest of your MS Office applications, in one easy motion. Open the Control Panel from the Start menu. Make sure you are in Classic View and double click Fonts to open the folder where all of your existing Word fonts are stored.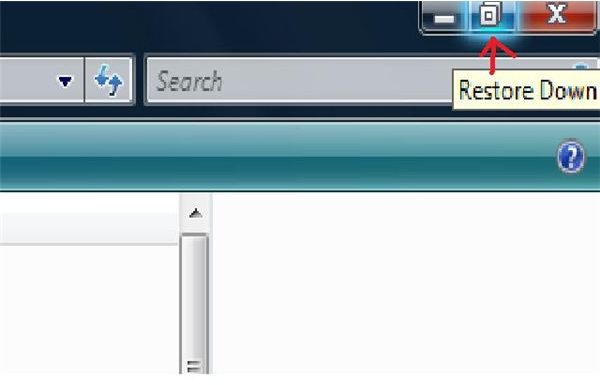 Click the Restore Down button in the top right corner of the Fonts folder. This will cause the folder to be reduced in size, so that you can view the desktop. Make sure you can view the fonts you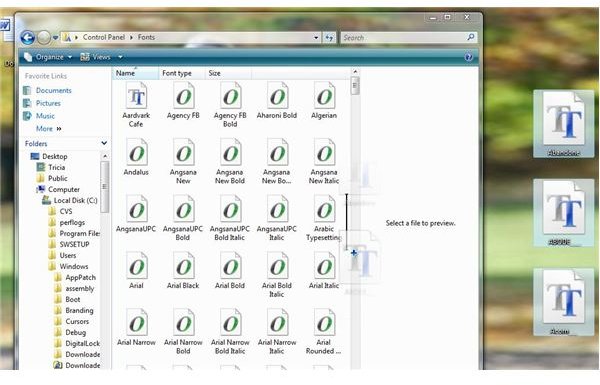 downloaded along with the open Fonts folder. Select all of the fonts by holding down the Ctrl key and then clicking on each one with the mouse. Release the Ctrl key, click anywhere on the selected fonts and drag them all into the Fonts folder. Your computer's security settings may require you to approve this action. Click Yes or Allow if asked whether you want to load these fonts.
Close Microsoft Word and any other Office applications. When you restart them, your new fonts will be loaded. Have fun with them! Interested in more Microsoft Word tips and tricks? Check out some of the other free Word tutorials available at Bright Hub and learn things like how to make a calendar, how to save money by creating your own postcards, and how to protect your own creative designs by embedding a Creative Commons License.