Reviewing the best color inkjet printers for under $150: Budget and Student Printers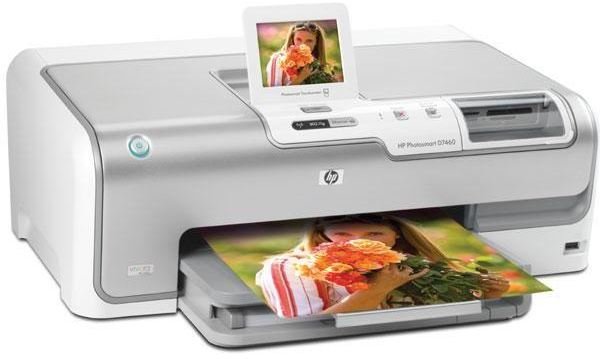 Best Photo Printers Under $150
Not sure what about choosing the right printer for you. Read »> Buying the right printer
Below is a list of the best budget Photo Printers you can buy for under $150. All offer great print quality, robust service and some impressive features for advanced printing and editing.
HP D7460 Photosmart
Price at time of review - $135 (4 out of 5)
The Good
A highly professional looking printer with a robust design and resilient build infrastructure.
Brilliant LCD touchscreen display, simple plug and play printer, one of the easiest to setup and use.
Great print quality in b/w, very good in color. Do not be fooled however by reports that this printer will eliminate your need to go to a photo processing lab for professional quality prints.
Built in Wireless 'G' is easy to setup, providing highly impressive wireless printing for speed and reliability.
Resilient printer, delivers quality output during continuous use over months at a time.
Seamlessly accepts an abundance of media types, and feeds perfectly.
Has a quiet print mechanism and doesn't overheat during major print jobs, i.e. over 500 sheets.
The Bad 
The input trays are awkward to fill with slider mechanisms that lack fluidity.
Software can take a while to install on lower end spec PC's.
Photo's can be grainy if not using the best quality glossy paper.
The Real Life Technology feature (to enhance picture quality) is a great idea but needs further development. Currently it fixes one problem, i.e. color, to the detriment of others, i.e. contrast, brightness.
HP DeskJet 5740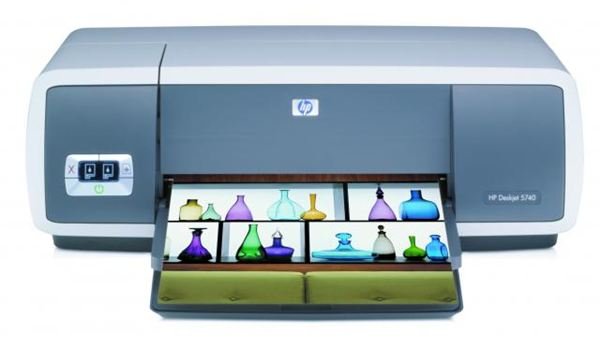 Price at time of review - $100 (4 out of 5)
The Good
Neat ergonomic design with easy to manoeuvre feeder trays and print head mechanism.
Highly durable, produces quality prints of the same standard over and over. Individual or large print jobs consistently good.
Great print quality for a printer so cheap and resilient, b/w shows no sign of greying and colors are vivid.
Print cartridges come with new print heads, which keeps the printer in a healthy state.
Have heard reports of paper jams, but have not had such issues with several of these printers situated in homes and offices I know of.
The Bad
Requires a photo cartridge for best results.
Not the fastest or quietest printer in this category.
Doesn't appear to like no-name or cheap media, pulling more than one sheet at a time.
Not the best HP Color inkjet printer but for the price it is a solid little option for the home or small business, certainly good for the snap happy photo enthusiast.
Canon Pixma iP3500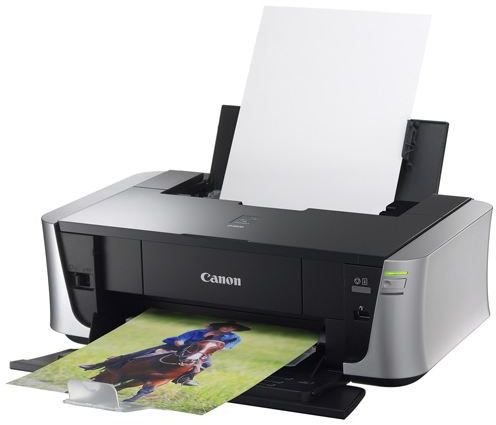 Price at time of review: $80 (4 out of 5)
The Good
Brilliant value printer, neat design and superb build structure. Resilient for heavy duty use.
Minimal instances of paper feeding issues, excellent ink composition and duration.
For the price print quality is professional, produces outstanding quality documentation, with minimal ink usage.
Photo quality is excellent for a printer so cheap, but again use brand quality glossy paper for best results.
Previous experience tells me the Canon Pixma range is highly reliable, quality build printers.
The Bad 
Replacement consumables are expensive.
Slow to print, but at $80 are you so concerned with speed.
Advisable to buy genuine Canon consumables as optimum color only lasts so long with cartridges that are refills or re-cycled.
May be worth going with the Canon Pixma iP4200 if you are prepared to spend another $50.
Epson Stylus C88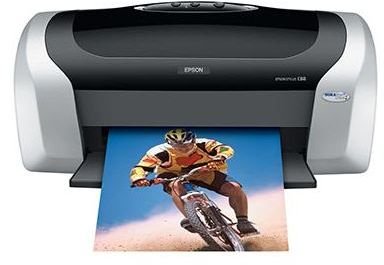 Price at time of review - $75 (4 out of 5)
The Good
Great looking printer. Slender design, requires considerably less space than others in the budget category.
One of the cheapest for ink cartridges and superior usage rates.
Printing is fast and reliable with no smearing or distortion. Very impressive borderless printing.
A relatively quiet printer, which has a seamless feed and output delivery mechanism.
Print quality is brilliant for such a low priced printer. Office based printing is slightly greyed but clear, photo's are sharp and vivid, if not of the professional quality you would get from a photo lab.
A brilliant printer for the family or small office environment requiring diverse printer media output.
The Bad 
Installation is not as slick as other Epson models, i.e. C120, C82.
After heavy use the printer can require realignment of heads and cartridge 'flushing'.
Uses re-cycled and re-filled ink at a less efficient rate than Epson branded inks.
As above, does not deliver good results with re-branded or cheaper elementary media.
Lexmark Z2420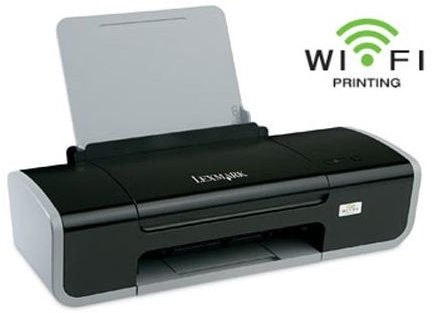 Price at time of review - $70 (3 out of 5)
The Good 
Compact, sleek black printer with top loader, reduces the bulky footprint.
Integrated Wireless B/G connectivity provides excellent remote printing. Quick and reliable.
The quick installation is easy to navigate, and wireless is simple to setup.
For basic document, presentation and photo printing this is a superior printer, producing nice results.
A simple yet effective printer for the price, certainly a good buy for home use or small office output.
Comes with an excellent set of utilities and bundled software (of which Productivity Studio is a great addition).
An excellent self cleaning printer, requires minimal to no maintenance.
The Bad 
Image quality not as good as the HP or Canon models in this range.
It is slow to print color at the highest configuration settings. i.e. fine print, glossy finish.
There is some distortion when printing predominantly black, which can become a faded charcoal color after extended use.
For better quality image printing, certainly for photo's, it is worth buying a high intensity specialized photo cartridge.
Have heard of bad reports when used with a Mac.
…and a special mention to…
Canon Pixma iP4200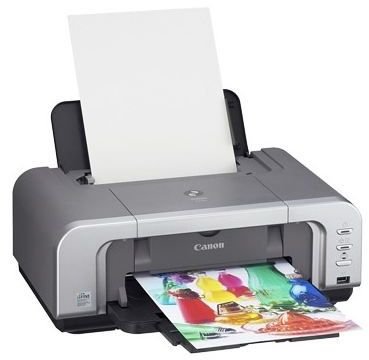 Price at time of review - $50 (5 out of 5)
The Good 
Lovely neat printer, minimal footprint and easy to setup for practicality.
Highly impressive print quality in regards to office based text, presentations, and graphics.
Best in class for glossy photo printing, amazing depth of color for a printer so cheap.
Can use other manufacturer's papers, even 'no-name' branded paper equally efficiently.
Duplex printing is immaculate, and surprisingly quick for such a low priced model.
Highly configurable with excellent print management software bundled (worth looking at as opposed to being used as a coaster!)
A very fine buy for the home or small office where a diverse mix of print media output will be required.
The Bad
Chromalife100 ink is of the highest quality but costs more than others in this range.
It does not provide laser quality textual prints but it's not far off.
If this model came with the ability to print CD's it would be unbelievably good.
Looking for the Best Color Inkjet printer offering photo lab quality prints. Review of Best Photo Printers (under $700)