Embed a Creative Commons License in Microsoft Office 2007 Documents – Protect Your Creative Works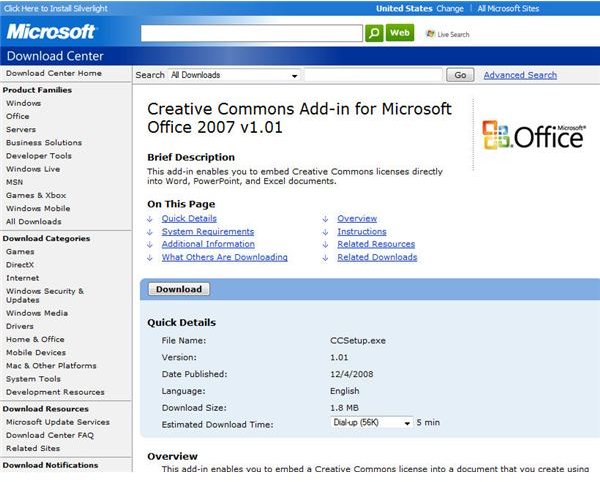 Share Creativity without Losing All Your Rights
Have you ever created a beautiful PowerPoint background or Word template that you wanted to share with others with the only stipulation being that you wanted credit for your work? Or, maybe you're fine with others using your Excel forms for their projects as long as they're noncommercial. What's the best way to let such intentions for your Microsoft Office documents be known?
One way to declare precisely what rights you want to keep for your creative work is to use a Creative Commons License. With a special add-in provided by Microsoft, you can now embed these licenses directly into your PowerPoint, Excel, and Word files. First, we'll describe how to obtain this add-in, and then we'll explain exactly how to use it.
Download the Creative Commons Add-In for Office 2007
Before you can use this feature, you first need to download the Creative Commons Add-In from the Microsoft web site. This add-in will only work with Excel, PowerPoint, and Word files from the 2007 version of Microsoft Office. The add-in does require Microsoft .Net Framework 3.5, but this is also a free download that can be obtained through Microsoft. Also, the add-in is only supported by Windows Server 2003, Windows XP, and Windows Vista operating systems. (Click any image for a larger view.)
Before downloading the add-in, make sure that all Microsoft Office applications are closed. Like most all Microsoft downloads, the add-in comes with a full installer that will walk you through the entire process of loading it onto your system. Once the installation is complete, a Microsoft Word document will open containing the release notes for the product. Also, a new tab labeled Creative Commons will be visible on the ribbon. This will be the tab to go to when you want to embed a license. We'll describe that process in the next section.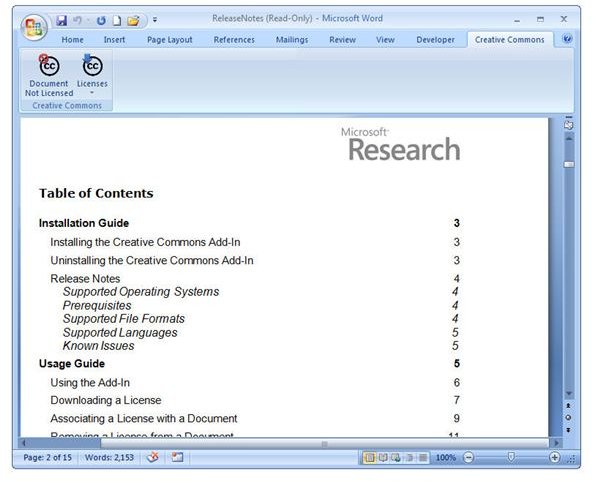 Embedding a Creative Commons License
The technique used to add a Creative Commons License to a file is much the same in Word, Excel, and PowerPoint. We'll go through a demonstration in Word to illustrate the process.
Step 1: Make sure you're connected to the internet. This particular add-in will only work if you have a working internet connection.
Step 2: Open the Creative Commons tab on the ribbon and click on Licenses. Choose New License.
Step 3: The License Wizard will ask a series of questions that will determine what type of license to download. Assuming that you want to preserve at least some of your rights, choose Creative Commons in the first screen.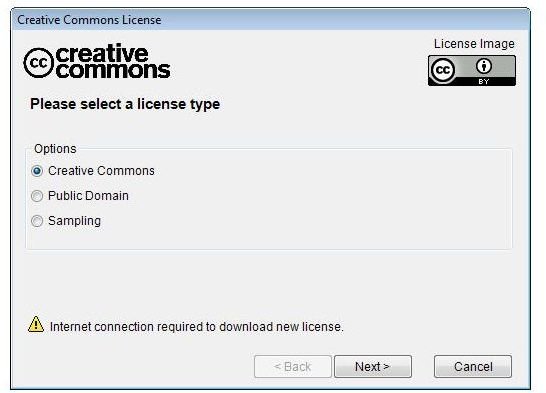 Next, you will be asked if you give permission for your work to be used commercially.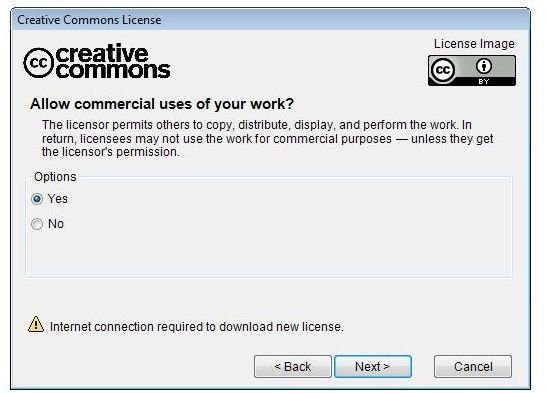 In the next screen, you'll be asked if you are granting permission for others to modify your work.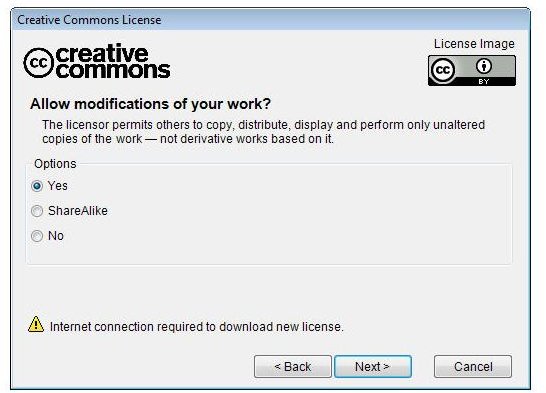 Finally, you'll be asked to choose from a generic license or a license governing a particular jurisdiction.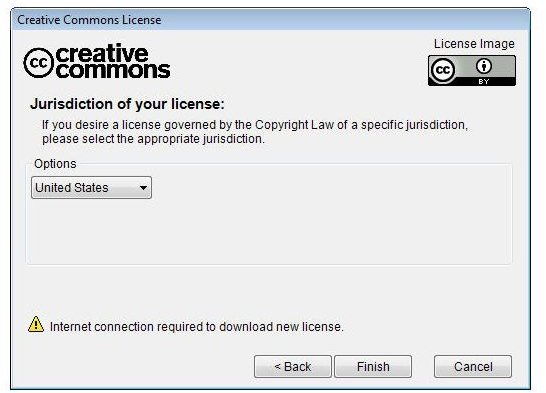 Click Finish when done and the new license will be downloaded.
Step 4: To attach the downloaded license to your document, click on License again and select the one you just created.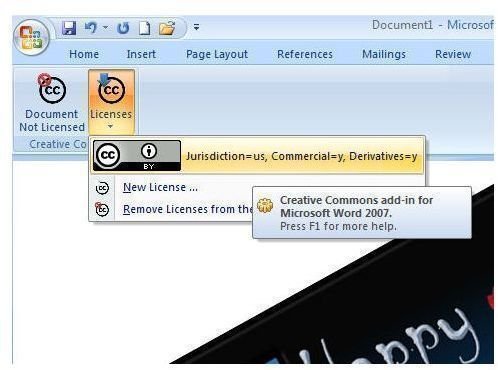 The new license will appear in your document as shown in the screenshot below.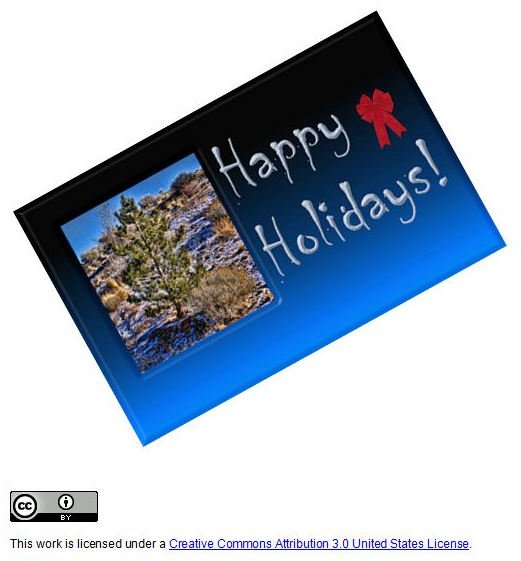 For more tips and tricks, be sure to take a look at the other Microsoft Office user guides available here on Bright Hub's Windows Channel, including this collection of MS Word tutorials. New and updated items are added on a regular basis, so bookmark us and check back often.