Upgrading to Windows Vista - Optimize or Upgrade your Hardware?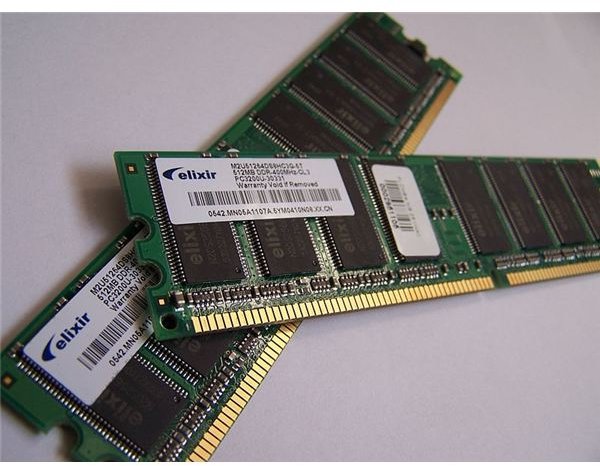 Tip #17: Install Additional RAM
Windows Vista is an extremely memory-intensive operating system, and no discussion of how to speed up a Vista system would be complete without the recommendation to add more RAM (system memory), to your computer.
RAM is your PC's short term, temporary operating memory, whereas the hard drive provides its long-term memory. The speed and efficiency of your computer is, in part, determined by the amount of RAM available to run. Installing more RAM in your computer is one of the fastest, most cost-effective methods for speeding up its performance.
Depending on your system, a RAM upgrade may in fact be necessary just to run Vista in the first place - let alone speed it up. And while Microsoft recommends a paltry 512MB of system RAM, it is generally not worth running Vista on a system with less than 1 GB system memory. 2GB is widely regarded as Vista's sweet spot, and will have your PC humming with joy; increasing it to 4GB will elevate it into RAM-hog heaven - up to a point.
If More Memory is Good, is Lots of Memory Better?
No. The more RAM you have, the faster your PC will be – within limits. While logic may seem to dictate that you should install as much memory as you can, increasing your RAM will only maximize performance up to a certain point. RAM in excess of 2GB may go to waste for regular computing.
How to Install Additional RAM
Whether you are upgrading your RAM to get an XP system Vista-ready or just to speed up your system, you can save some money by installing it for yourself. Here's how:
What You Need
RAM
Anti-static Wrist Band
Step #1
Ensure that the RAM you purchase to install matches the configuration of the existing RAM that you already have installed on your PC. You can verify this information at your PC manufacturer's website.
Step #2
Shut down your PC, and disconnect any peripheral devices you may have, such as the monitor, mouse, keyboard, printer, etc. Unplug it from its power source. Unscrew the computer cover and set it aside.
Step #3
Ground yourself before you handle any of the inner components. You can do this using an antistatic band or other professional grounding equipment. Alternatively, touch on the metal of the computer's chassis.
Step #4
Locate the empty RAM sockets on your motherboard. Release the securing clips on either side of the RAM socket.
Step #5
Pick up your RAM module by its ends, taking care not to touch the chips or pins. Line up its notched edge with the tab along the bottom of the RAM socket.
Step #6
Slide it into the slot using slight pressure to press it firmly in till you hear it click into place. Gently tug on the module so as to ensure that it is snugly locked in position. The securing clips on either side will snap back to hold it in place.
Step #7
Screw the computer case back in place. Reconnect your monitor, mouse and keyboard. Plug it back in and reboot your system. Your system should recognize the new memory automatically, and run faster and more efficiently.
Quick Tip: Your system will better adjust to an upgrade if you install additional RAM in pairs.
This post is part of the series: 21 More Super Ways to Speed Up Vista
Continuing in the series, Dianna Monda Dill shares 21 more of her favorite tips for improving the performance of Windows Vista. From the simplest to the most complex, here are 21 more power-user tips for Vista.