Manage Windows Vista Processes - Stop Multiple svchost.exe Processes to Improve Windows Performance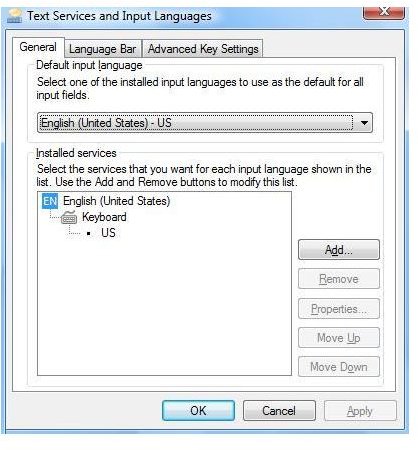 Svchost.exe is a process which contains ("hosts") one or more individual services, which Vista uses to execute particular functions. Often, you will have multiple svchost.exe processes running at the same time, each one "hosting" different services.
Vista typically has many more instances of "svchost.exe" running than XP does. While most of these are critical for running Vista components, they do tend to overload your computer's CPU. You can use the Task Manager to determine which services or programs are associated with each specific instance of svchost.exe
To lighten this load, you will need to eliminate those which are unnecessary, while you keep the required ones running.
Tip #1: Disable Multiple "svchost.exe" Processes
Step #1: Determine Which Services to Disable.
1. Open your Task Manager by pressing [Ctrl]+[Shift]+[Esc]. Alternatively, just right-click on your task bar and select Task Manager from the context menu.
2. Click on the Processes tab. Scroll down to locate the grouped listing of svchost.exe processes.
3. Right-click on the first svchost.exe in the list.
4. Select Go to service(s) in the dropdown menu. This will take you to the Services tab and highlight its associated service.
5. Determine whether or not it is one you can safely disable, If it is, note down its name.
6. Click on the Processes tab once more and repeat steps two, three and four above for each of the remaining instances of svchost.exe in the list.
7. Close the Task Manager.
Step #2: Disable the Processes From Auto-startup
1. Click on the Vista orb, and then select Control Panel from the Start menu.
2. Click on Administration Tools and then click on Services.
3. Double click on the service you want to disable and then click on Properties.
4. Change the Startup Type to Disable. Click OK. This will prevent the service from starting up automatically after you disable it, which would take you right back at square one.
Step #3 : Stop the Service
1. Click on the service once more to select it.
2. Click on the Stop button that is at the top of the window. This will disable the service.
3. Repeat these steps for each instance of svchost.exe
Tip # 2: Permanently Disable "ctfmon.exe"
The ctfmon.exe process activates and controls the Office Language Bar and the Alternative User Input Text Input Processor (TIP). It is useful for you want to control your PC via a speech, pen tablet or onscreen keyboard inputs. For those who don't need it (which is about 90% of all Vista users, ) you can disable it to free up CPU resources.
However, if you have tried to disable it via the task manager, you know that it is rather hard to get rid of. Here's how
Close all of yoiur Microsoft Office windows.
Click on the Vista Orb and then click Control Panel in the Start menu.
Select Regional and Language Options.
Locate the option: Change keyboards or other input methods.
Click on the Keyboards and Languages tab and then click Change Keyboards.
Under Installed Services, select each of the installed items on the list except your default keyboard language. Click on Remove to disable the item.
Repeat this step until all items except your default keyboard language have been removed.
This post is part of the series: 21 More Ways to Speed Up Vista
Here are some creative, careful, thoughtful, and useful tips for improving the performance of a Vista PC. From the quick and simple to the detailed, we show you how it's done.