Top Firefox Tips and Tricks That Are Best To Speed Up Internet Surfing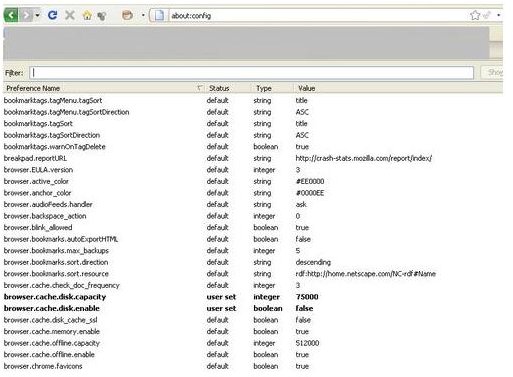 Maximum Speed and Power from Firefox
If you just do what you have always done with your web browser, whether Firefox, Internet Explorer, Opera, or Safari, you are missing out on some of the speed and power Firefox provides. Use these simple tips and tricks to get the full mileage out of Firefox.
Use Keywords – If you have added a bookmark, you've seen the keyword field. Have you used it? Type keywords in with your book marks and then access them by typing the keyword into the address bar where you normally type website URLs. A great way to shorten long emails. Turn your work email web access from www.work.com/email/login/… to workemail with a keyword.

Use Tags – If you have lots of bookmarks (and who doesn't) and you've organized these into folders you know that isn't always fast enough. One day, it makes sense to find your favorite music sites under Personal -> Fun -> Music, on another day Arts->Entertainment->Music seems to make more sense. No problem. Tag your sites with 'Favorite Music' and you'll always be able to find them.

Smart Folders – Like the more familiar Smart Playlists in music software, smart folders allow you to save the results of a bookmark search as a folder. This is great for Internet research or just deciding which bookmarks to keep. Type 'writing' into the Organize Bookmarks search box and then save the results as your new writing folder. Voila, all your writing bookmarks in one place.

Use Your Programs – Do you hate it when you click on a link to an email address and Microsoft Outlook starts up. If you wanted to wait for a program to load to send an email, you would have copy and pasted the address. Go to the Applications screen under Tools -> Options and you can set various content links to use the programs you select, instead of the Windows defaults.

Tweak It – Sooner or later there will be one little thing that you wish was just a tiny bit different. For example, if you want more (or less) suggestions when you are typing a web address. Many of these little tweaks can be made in the Firefox config file which is the most accessabile configuration file in the history of software. Just type about:config into the address bar and the configuration settings file appears. You'll need some help from Google to find out exactly what parameter you need to edit to make your change, but once you know what it is, change is quick and easy.
Keyboard Shortcuts – Once your hand leaves the mouse, you are losing speed every time you take it back there. Learn how to do common things from the keyboard instead. New Tabs can be created with CTRL – T, new Firefox windows with CTRL – W, and if you accidentally closed a tab, CTRL – SHIFT –T will open it back up.
Obviously, with its support for plugins and addons, Firefox allows for a lot of customization, but these few tricks can have you surfing faster with no extra software.