Advent of social networking websites in the current scenario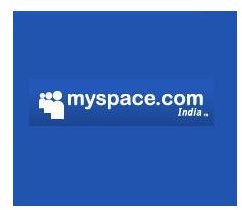 Beginning of the real game
As we saw in the previous article, Friendster.com saw a huge and sudden spurt of growth in the number of its users that led to malfunctioning of its comparatively less competent servers and databases. Consequently, the users began having difficulties started to get frustrated with it. During the same time, some employees of Intermix Media, Inc. (formerly eUniverse), an Internet marketing company who studied Friendster.com account decided to launch a new social networking site of their own. They hoped to provide better functionality and added services and features for the users.
Myspace.com
Myspace.com was launched in the year 2003 by the employees of eUniverse (now Intermix Media), and aimed at capitalizing upon the frustration of the Friendster.com users. The site saw a very rapid growth in the subscriber base, as the company utilized its full potential to make it a success. In fact, the company persuaded the 20 million email-subscribers of eUniverse to join Myspace.com, and even organized some contests to promote more and more users for joining the site as soon as possible.
Myspace.com offered its members the ability to share their self-composed music online, and provided a great help for independent music bands getting their roots deep among the masses. It also added an artistic edge to its approach towards the users that made it a real cool online destination for them to hang out at.
Orkut.com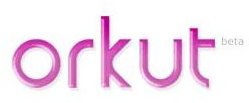 A Turkish employee of Google.com, named Orkut Büyükkökten, developed a new social networking site with his own name, Orkut.com, in 2004. Like other social networking sites, Orkut was aimed at letting its members meet new friends and keep in touch with them, with features like scrapbooking and communities. The site was different from its predecessors in some ways, too. For example, the members could vote for their friends and write testimonials for them. Also, the site offered various levels of privacy for accessibility to the photos and scraps within the profile of a member.
Although Orkut.com had been launched targeting the U.S. user segment in mind, over the period of time it proved to be the most popular social networking website in Brazil and India.
Facebook.com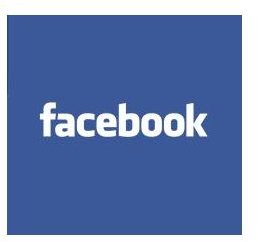 Mark Zuckerberg, a student of the Harvard University founded the networking site Facebook.com in 2004 to promote networking among the students of the university. Initially, only Harvard students were allowed to sign up for the site. Within a month of its launch, reportedly half of the total undergraduate students at Harvard had joined Facebook.com.
Further along, the restrictions to join the site were lifted and the members were allowed to organize their friends on the basis of location and school. Also, a high school version of the site was launched the same year.
Apart from other reasons, Facebook.com has also been famous for receiving huge sums of investment from various funding agencies and people, including Peter Thiel, the co-founder of PayPal, Accel Partners, Greylock Partners, Lia Ki-Shing, a Hong Kong based billionaire, and also Microsoft Corporation.
Yahoo! 360°

To capitalize in on the burgeoning growth at the social networking front, Yahoo! unveiled its social networking site called Yahoo! 360° in 2005. Initially, it had been launched as an invitation only site, but later on the restriction had been removed making it accessible to everybody.
Yahoo! 360° appeared to be a lot more than just a social networking site to its users. Apart from networking, it provided the members to maintain their blogs, RSS feeds, choose customizable themes, share music and also receive shopping reviews from various services at Yahoo!
The company declared in later phase of the year 2007 it will no longer provide support for fixing bugs encountered by the members, as it aimed at developing a better platform instead of Yahoo! 360°. Though, not much has been heard regarding the development of the new platform since then.
This post is part of the series: The story of Social Networking Sites
Whether you are a net-geek or a housewife using the Internet, if you are not present at any of Orkut, Facebook, Myspace or the sorts, they say you are a net-illiterate, so powerful have become the Social Networking sites these days. But how did it all begin, want to know? Jump in..