Why is Microsoft Outlook the Best Email Application for Windows Vista?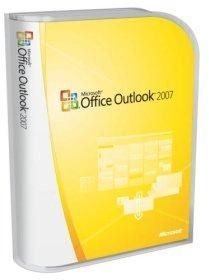 Introduction
Windows Vista has been hailed as a programmer's friend since it offers so much that one can make use of. Deciding which email program to use for Vista requires sorting through a lot of choices. Most Vista users have claimed Microsoft Office Outlook is the best email program for the operating system due to its ease of use and simple integration.
Why Microsoft Office Outlook?
Outlook, according to users, has more appeal in terms of allowing a user to easily perform tasks and write emails. Whenever you have to reply to an email, Microsoft Outlook quickly launches and allows you to perform this task quite efficiently. With Vista, this is easier since the Vista application allows you immense potential when using the desktop. You just launch an application and you find everything running so smoothly for you. Below are some of the key reasons and overviews which make MS Outlook so good for Vista.
Outlook is an application that solves email problems quite effectively.
Clients can easily perform tasks and write emails.
Windows Vista gives users the ability to conduct detailed searches on Microsoft Office Outlook 2007 due to the compatibility of the two.
Microsoft Outlook is an email program which is also a powerful personal information manager.
Microsoft Office Outlook 2007 SP1 helps the client easily and efficiently organize folders and conduct rapid searches.
The benefits of using Microsoft Office Outlook 2007 SP1 with Windows Vista are mainly based on Vista's smart application profile. Outlook has various features that are appealing to the end user. It has the capacity to organize the client's virtual folders and rapidly deliver research results as per the client's needs.
Other benefits of the Microsoft Office Outlook 2007 SP1 email program include protection against spam and phishing.
Microsoft Outlook has a very flexible templates and smart folders and also sports a seamless configuration.
Outlook allows users to effectively achieve optimal use of the application.
It is a faster and better email client.
Conclusion
Most offices have Microsoft Office Outlook as their email program making the program more recognizable by home users. The reason this program fits as the best program for Vista is because of its ease of use and compatibility. Microsoft Office Outlook 2007 SP1 is the best program for the windows Vista operating system. This application offers a compact package of solutions, quick research and important facilities.