Upgrading from Vista Basic - Vista Upgrade Advisor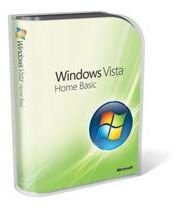 Upgrading from Vista Basic to Home Premium or Ultimate
You waited for months, read all the current reviews and kept up with the latest release dates, preparing for the impending purchase. The time has come. You are ready to take the plunge and purchase a version of Microsoft's Windows Operating System, Vista.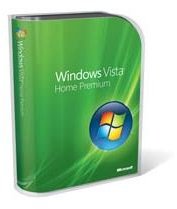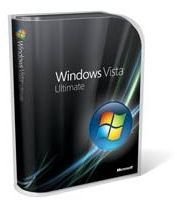 While standing in front of the store shelves you hesitate as you see there are three consumer editions of Vista: Home Basic, Home Premium, and Ultimate. You decide on the Home Basic Edition of Vista, the least expensive one, and you're not alone in this. Many people select the Basic version to try out Vista before deciding to purchase Home Premium or Ultimate. The Home Basic version contains many improvements over Windows XP, particularly in the areas of stability and security. Also, if you decided to upgrade your old PC instead of paying for a new Vista-capable PC, Vista Basic will require the fewest hardware upgrades to allow Vista to run.
Now flash forward. After a few weeks using Home Basic, you're thinking of upgrading to Home Premium or Ultimate. Considering all bells and whistles available in Vista's Premium and Ultimate packages, you're probably not the only one feeling the itch to try Vista Premium or Ultimate.
If you initially used Microsoft's Windows Vista Upgrade Advisor when upgrading to Vista Home Basic, you should still use this handy utility when upgrading to Vista Premium or Ultimate. You want to know if your computer can run the advanced versions without any additional investment in hardware. Buying a new computer with the Vista version you want can still be an attractive option if the Windows Upgrade Advisor is advising expensive hardware upgrades.
If the Windows Vista Upgrade Advisor says your computer is good to go for a more powerful version of Vista, then it's time to purchase the DVD for the upgrade. You'll be using a feature called "Windows Vista Anytime Upgrade," which will take you through the steps to purchase your DVD with the upgraded version of Vista. For instructions on how to upgrade from Windows Vista Basic, continue reading the article.
Right now you need to decide which version of Vista you want to use, this decision will be dictated in part by which version the Upgrade Advisor suggested your PC can support successfully.
The Home Basic version is at the bottom of the Vista totem pole.
With Home Premium you gain the new "Aero" graphical interface, entertainment software such as Windows Media Center, and productivity tools like Scheduled Backup and Windows Meeting Space.
Vista Ultimate is at the top of that totem pole. In fact, there are no upgrades for the Ultimate version.The Ultimate edition includes all the features of the Home Premium version plus the features of the Vista Business edition, making it useful for both work and play. Ultimate also comes with a group of Windows "Ultimate Extras," and a grouping of publications, programs, and services for Vista Ultimate users.
You can also visit Windows Vista Comparison Website for a detailed comparison.
After you have decided the version of Windows to upgrade to, buy the same from your local or online retail store.
This post is part of the series: The World of Windows Vista
Welcome to the world of Microsoft's Windows Vista. Here we will take you through the world of Vista, which is being created day to day by you the user and provide you with information, helpful hints and suggestions on how to use your Vista system better and get more production out of Vista.