Updating and Managing Drivers for Windows Systems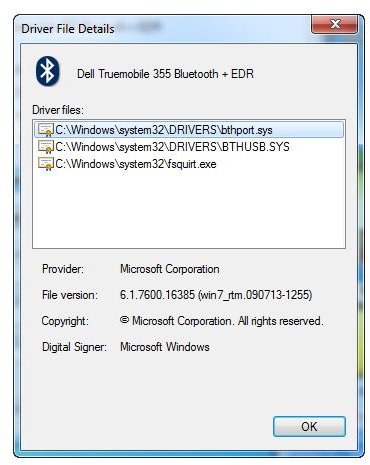 Out-of-date drivers can be a real pain. Peripherals and other hardware may be useless until you find a new driver that works on your Windows. There are many different methods of checking and updating your drivers, but no single one is perfect.
Windows Update
No one can have used a Windows machine for long without seeing the Windows Update shield icon pop up in their taskbar. This is the fastest way to perform a basic check of your drivers, as the program is specifically designed to include driver updates if they exist. If you have automatic updates turned on, there's nothing to do unless a driver problem comes up. For that occasion - and for people who have not enabled automatic downloading of updates - simply go to the Start menu, open All Programs, and select Windows Update. Check for updates and install any applicable driver software that appears.
While this is the simplest and fastest method, it is by no means the most complete. Drivers that come through Windows Update are only ones that have passed a very high standard for compatibility. Not only will that not necessarily get you the newest drivers, but the volume of updates that Microsoft has to deal with slows down the rate at which they'll get to you.
Third-party checks
Windows may have stringent guidelines to govern which drivers they'll tell you about, but third-party software can operate outside of those constraints, allowing them to give you the most up-to-date information. Like Windows Update, this too has its drawbacks. They'll tell you about the latest drivers, but some of those drivers won't work with your OS in its current state and cause some serious problems - an incompatible video card driver can leave you flying blind.
The market is saturated with products to test your driver readiness, like Driver Soft's Driver Genius or DriverAgent from Phoenix Technologies, who will also perform a web scan on your machine to check how up to date you are. Some of these tools will simply perform a check and give you the results, others provide links to new drivers, and still others will download and install the drivers for you.
Before you use them, be aware of two things:
1) You should to back up your existing drivers to ensure that your system can be reset in case anything does go wrong.
In the Start/Search box type devmgmt.msc and click on the Device Manager,
Navigate to the particular piece of hardware under consideration,
Right-click the item and select Properties,
Go to the Driver tab,
Click Driver Details to see the path to the driver file(s) you may want to backup.
2) Windows will update your drivers for free, whereas third-party companies may want some of your cash for the convenience of getting you the newest drivers.
Do it yourself
There is almost nothing that Windows Update or any other program can do for your drivers that you can't do yourself. Virtually every hardware and peripheral manufacturer provides a customer update section on their site for just this purpose!
First, get the specific model number for whatever device you're looking to update. Peripherals normally have a stamp or sticker somewhere on the back telling you the series and model number. Internal hardware numbers can be obtained by looking at the manual that came with them or by accessing the Windows Device Manager. Like with third-party software, you'll definitely want to back everything up before going to get those new drivers.
If your manufacturer doesn't have drivers available, there are plenty of spots on the Web to look as well. Places like DriverGuide and WinDrivers have comprehensive lists as well as information on how to install the drivers they provide.
Reference
Author's experience
Screenshot by author