How to Migrate from XP to Vista - Upgrading from Windows XP to Vista Home Premium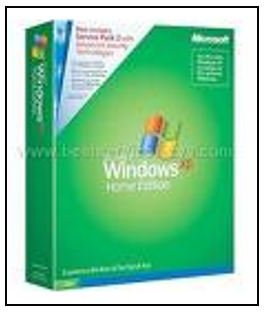 Part 1: Upgrading from XP Home to Vista Home Premium
It's always preferable to format, re-partition, and then install Vista afresh rather than upgrading from an older operating system to a new operating system. It's less complicated in the long run, and the process has less possibility of problems. However, if you are determined to upgrade this article can help you achieve it with a minimum of fuss.
If you currently use Windows XP on your home computer the most rational upgrade route will be to the Vista Home Premium version. Here we'll look at installing Vista Home Premium over your existing version of Windows XP Home.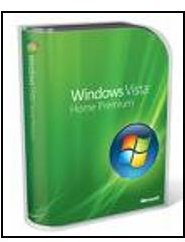 The process of upgrading a computer's operating system to Vista means a little groundwork, but if you take the following steps, your path to Vista should be a painless experience.
Let's assume your PC will efficiently allow Vista Home Premium to operate (read our previous articles on Vista for specifics on what you need to allow Vista to operate efficiently).
First, as we stated in previous articles, you need to do a few things before installing Vista. A good previous step is to run the Vista Upgrade Adviser to make sure that your PC will be comfortable running Vista. Then make sure all your hardware drivers are up to date with the latest Vista compatible versions, and don't forget to back up all your important files. Most operating system upgrades go off without many complications, but occasionally a bungled set up results in the loss of someone's critical files.
If you're really worried about your prowess with handling the process of transferring your files, we suggest you check out the articles on the Windows Easy Transfer Wizard. This tool will help you accomplish the task easily; just make sure to follow the instructions on how to make the transfer carefully.
Ready to start the installation of your new operating system? Here we go then!
Begin by inserting your Vista installation DVD into your computer's DVD drive. Once the computer recognizes the disc, the Install Windows screen will appear. The installer will immediately ask you to make a choice - Check for Compatibility Online or Install Now. Click Install Now to begin the installation, unless you haven't checked your system for Vista compatibility yet or wish to check one more time.
Windows will take a couple minutes to set up your system for the installation, but eventually a screen will appear offering you the opportunity to download the latest updates before beginning the installation by clicking the "Go Online to Get the Latest Updates for Installation" link. You can skip this step if you wish. Once you begin using Vista, the automatic update feature of Vista will download the latest updates from the Microsoft download site (www.microsoft.com/downloads). If you want to get the updates later, click the "Do Not Get the Latest Updates for Installation" link to continue to the installation.
When the next screen appears, enter the product key found inside your Windows package into the Product Key textbox. This can also be deferred, but it's best to get it over with and enter the product key when requested by the prompter.
The installation should next present you with a license agreement for Vista. Click "I Accept the License Terms" checkbox and then click Next to continue to the next screen.
When the next screen appears, the Vista installation program should ask you to choose between an Upgrade installation and a Custom Installation. (We'll talk about this in a later segment). The upgrade installation will attempt to maintain all your files, settings, and programs and simply upgrade Windows to Vista's specific version.
The Custom installation allows the user to install a fresh copy of Windows by giving them the choice to erase the active partition of data and install Windows to it. You can also select a different partition where you want to install Vista or make changes to your disks and/or current partitions. If you want to upgrade from Windows XP Home version to Vista without the clean install, just click the handy Upgrade link provided.
This post is part of the series: The World of Windows Vista
Welcome to the world of Microsoft's Windows Vista. Here we will take you through the world of Vista, which is being created day to day by you the user and provide you with information, helpful hints and suggestions on how to use your Vista system better and get more production out of Vista.