Save Favorite Feature Films, Subscribe to TV Series, and Set Up A Tailored Account At Hulu.com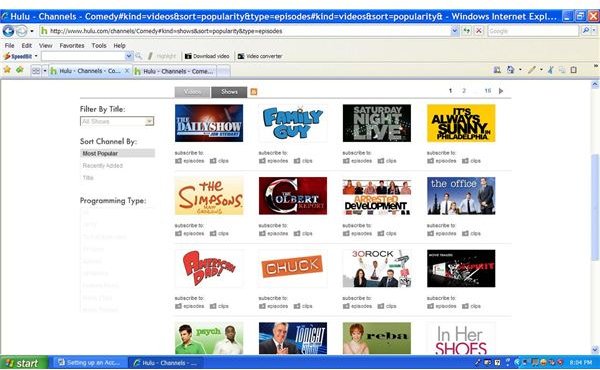 Welcome to the 4th and final part of the of my Bright Hub series looking at the online video site, Hulu.com. In this section, I will explore my experiences setting up an account, searching for videos, subscribing to series, and placing movies in my queue.
After spending time on Hulu.com exploring TV shows and feature films, I decided that it was a place I wanted to spend some time. So I set up a user profile. There were a lot of features available that I wasn't going to use, such as commenting on the message boards and uploading a photo of myself. But, what I could do was subscribe to my favorite television shows and save feature films in a queue to view later. The process was simple and familiar with questions like: How old are you? What is your email address? Do you want to get a newsletter?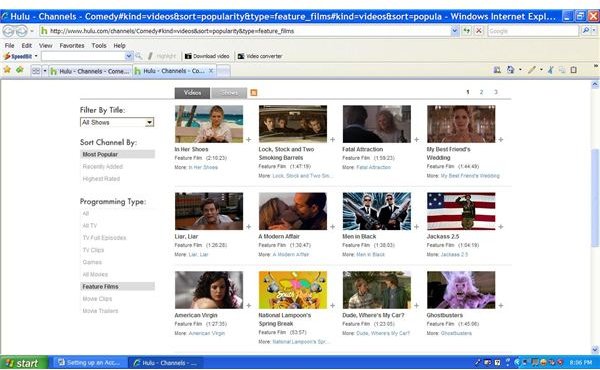 Once I went through the motions, it was time to search for videos. This was a bit of a process. Since TV shows, films, and clips were categorized together by channel, it was hard to separate the three at first. First, I tried to right click on the Feature Films link found on the right hand side of the screen and open the movies in a new tab but this only opened the same page in another tab.
I found it easiest to first open a channel I was interested in. I then opened another tab displaying the same website. In one tab I opened the link for TV Full Episodes and in the other I opened the link for Feature Films. This let me search both categories easily.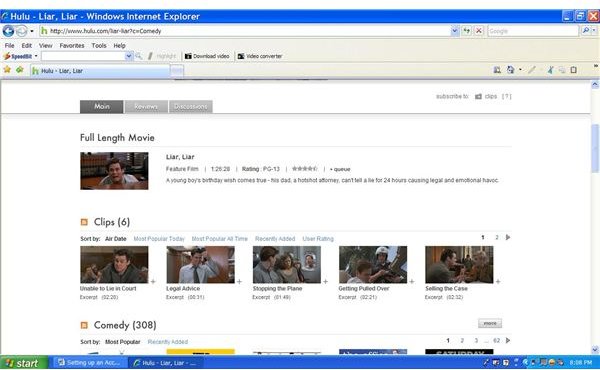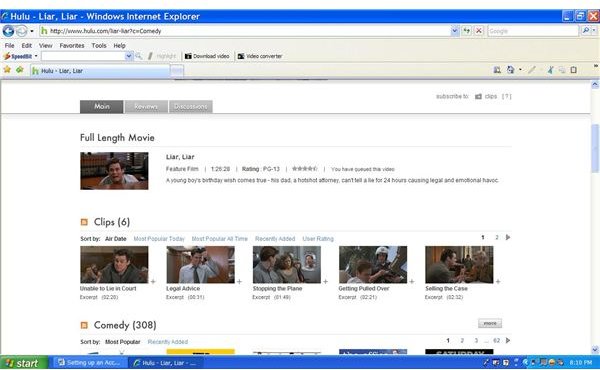 To subscribe to a television series and receive email alerts for new episodes I clicked the icon below the episode for Subscribe. A check appeared when the subscription was complete. To put a movie in my queue, I clicked the link for the movie underneath the movie poster. This brought me to another page where I could learn more about the movie, read what critics and other Hulu.com users thought about it, and add it to my queue. Be patient with these two features. They both took a little time to register, but they both registered successfully.
Thank you for joining me as I explored Hulu.com. I hope that you'll surf over there yourself to start enjoying your favorite TV programs and feature films.
This post is part of the series: Watching TV and Movies Online with Hulu.com
This 4 part series introduces readers to Hulu.com and evaluates the site's ability to provide users with free full length TV episodes and movies. Learn how to play videos from Hulu.com on your desktop as well as how to set up an account and subscribe to your favorite programs.