Hulu.com Brings 100% Free Full Length TV Shows and Movies to Your Desktop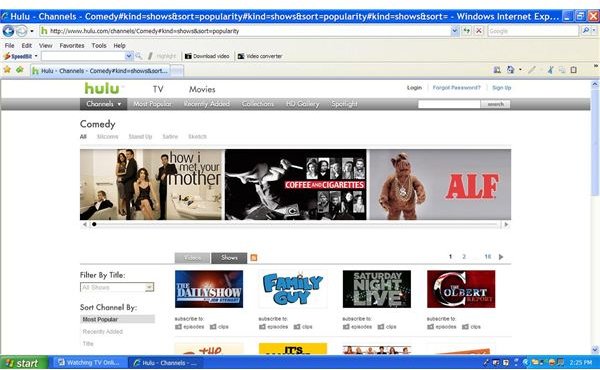 I recently hooked up an old computer as my home media computer and after a good deal of updating and tweaking, I was ready to go online and watch some TV. But where? What sites were the best? It seemed like a big task to check out each television station's web players, rate them for myself, and choose the ones I liked the best. So I didn't. I turned to Bright Hub instead, and I found a wonderful article written by Lamar Stonecypher that did the work for me. He went out and tested each site's video player and, based on his recommendation, I found Hulu.com.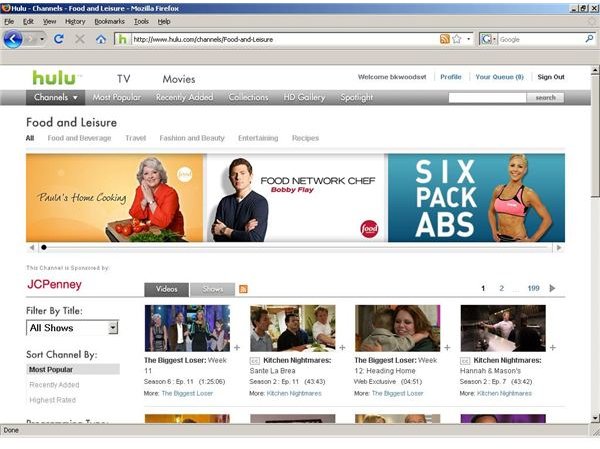 Upon first glance, Hulu.com looks like a dream come true. It has TV shows from Fox, NBC, and Comedy Central as well as full length (free!) movies. And these movies aren't just dusty old standards like Animal House and Porky's - they also have some of my favorites like Dude, Where's My Car? and In Her Shoes. I had the option to choose by channel, and the channels included Food and Leisure, Reality and Game Shoes, Sports, and Comed just to name a few.
Each channel had a tab for video clips and full episodes. The Food and Leisure Channel included great programs from NBC, their sister station Bravo, and even a few programs from top Food Network chefs like Bobby Flay and Paula Dean. The Comedy Channel had my full length episodes of How I Met Your Mother and The Daily Show.
But how do they play? Can I watch in full scream or high definition? And how frequent and annoying would the commercials be? So I settled down to watch The Simpsons with a cup of tea and an open mind. Join me for part 2 of Watching TV Online with Hulu to learn more.
This post is part of the series: Watching TV and Movies Online with Hulu.com
This 4 part series introduces readers to Hulu.com and evaluates the site's ability to provide users with free full length TV episodes and movies. Learn how to play videos from Hulu.com on your desktop as well as how to set up an account and subscribe to your favorite programs.