How To Brighten Video On Windows Media Player Classic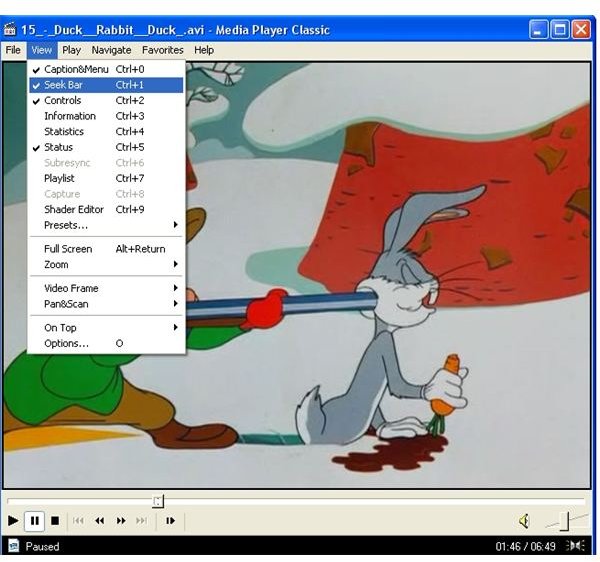 Media Player Classic, or MPC, was created in response to the release of versions of Windows Media Player that contained an increasing number of features and video tools. These additional features not only increased the size of the program, but increased start-up time, and decreased performance. In addition, Microsoft included many of its own proprietary versions of tools and translators which interfered with the proper playing of many videos. Media Player Classic was simply a continuation of the original Windows Media Player 6.4 version but with updates to keep it able to play newer video formats.
Adjusting the Brightness
Although there are numerous light-weight media players on the market today, Media Player Classic continues to have a large following, owing mainly to the fact that it just plain works for playing media, even if it doesn't do much else.
One nagging issue for many users has been adjusting the brightness in Media Player Classic. The original MPC program developer has not released any updated code since 2006. However, others have taken up where the original project left off. Today, there are two versions of MPC for users to choose from. One version is essentially the same program as the last MPC version released in 2006, but with patches added to fix security holes and additional video file support, but with no new features added. The second version took up where the 2006 code left off and has since then been updated not only with patches, but with new features as well. This second version is referred to as Media Player Classic HomeCinema edition.
Since the original MPC code did not have support for a way to adjust the brightness of a video, the patched version does not have any support for adjusting the brightness of a video either. Theoretically, one could adjust the brightness via adjustments made to the video card setting, MPEG settings, or codec options, but this is not adjusting the brightness within MPC.
While the HomeCinema edition of Media Player Classic has "added features" the software can hardly be considered bloated. The developers have been very resistant to adding bells and whistles to the sparse interface that users have grown to love. They have, however, added a way to adjust the brightness from inside the MPC program.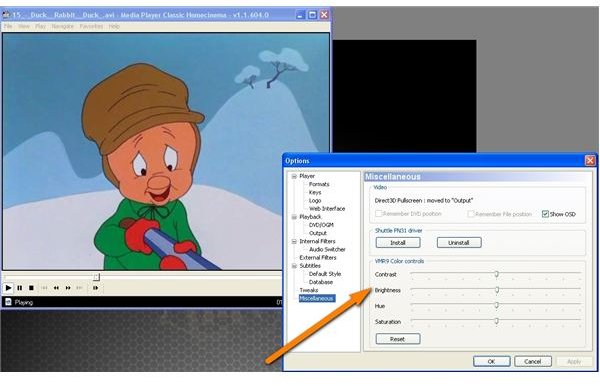 Click -> View -> Options and you'll get a window like this one. There, under Miscellaneous, there is a brightness adjustment. It takes VMR9 to use the control, but on most Windows machines that won't be a problem, especially if you have auto updates enabled.
So, if you still love Media Player Classic, but have been driven nuts by the lack of a brightness adjustment, you are now all set.