Dell XPS 1330 Review - High end specification notebook that is ultra portable and incredibly quick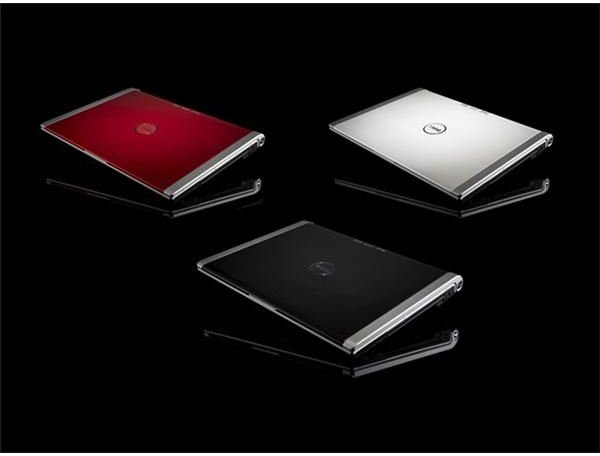 Specification
Price - $1500
Processor - 2.4 GHz Intel Core 2 Duo
Memory - 3 GB
Storage - 320 GB HDD
Width - 2.21cm to 3.38cm
Weight - 1.79 kg
The Dell XPS 1330 is arguably the most powerful, ultra thin, portable notebook on the market today. It stands out from the crowd with its high specification and brilliant performance ratings across the board. Dell have not been shy promoting this notebook and for good reason. Its design is sleek and for the truly mobile user it is beautiful to handle.
On first impressions, the XPS 1330 is a slick looking notebook. Stunning design lines and a choice of color provide a personalized, professional look, and with the unit tilting forward slightly (due to the height being at the back) the XPS 1330 embraces the user and makes for better ergonomics. With quick access buttons along the top of the keyboard slate, all of which are responsive and vibrant, the Dell XPS 1330 is an eye-catching solution with no less thought being given to design functionality.
The WXGA 13.3" screen delivers a quality 1280 x 800 pixel resolution and unlike all of the other ultra portable notebooks in its class, the XPS 1330 comes with a choice of two screen types, a) LED backlit - which offers an optimally thin and light screen, or b) a standard Cathode backlit display which is thicker and less vibrant, if not dramatically so, but it does drain battery quicker and for such reasons is $150 cheaper than the LED option. When buying an ultra portable notebook the screen is a crucial factor in any purchase decision because use of the device will be in such diverse conditions, indoors and out, during transit, and in different light settings. As such, flexibility is key so it is advised you go with the LED display, which is superior in quality, weight, color, contrast, brightness and motion. Compared to other 'ultra' notebooks, the Dell XPS 1330 does not have the most vibrant of screens, (certainly not compared to the HP Compaq 2510P or Lenovo ThinkPad) as they don't absorb light well, thus making viewing angles restricted, and use outdoors a bit of a challenge.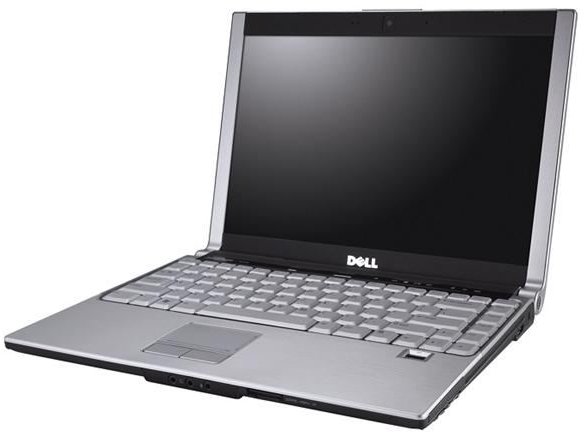 The keyboard looks and feels sensational. Dell have not moved away from the fantastic keyboard design layout and component composition of such models is the Latitude, thus the XPS 1330's keys are firm to 'rest' the fingers on but no less responsive to use. The keyboards use is also enhanced by the forward tilting design of the notebook, as the nine cell battery pack at the back makes it slope forward, the keyboard is easy to use and comfortable during extended typing. One minor bone of contention with the Dell XPS however is the touchpad, which works adequately in navigation and mouse operation but is smaller than some, such as the Apple Macbook Air, and for users reliant on the touchpad this is noticeable after a while.
The performance of the XPS 1330 is right up there with the best notebooks and is supreme in this class, with a great price tag and high spec chipset. The 2.4 GHz processor is fast and accompanied with 3 GB of memory, NVIDIA GE Force Go 8400 video card and 128 MB dedicated graphics card this is no 'average' notebook, as has been the norm with the other ultra portables reviewed in this series. The Dell XPS 1330 can deliver an excellent multimedia and advanced gaming experience. Obviously there are better notebooks for gaming but not in the ultraportable category and for less than $2000 this is a sensational portable PC and gaming machine. It certainly has more than enough power for most users and even the newest games such as complex simulations and strategy, with the most cutting edge graphics will be seamlessly delivered in action and content. In every performance test and scenario the XPS 1330 is one of the top two in terms of speed. Application processing and multi tasking jobs are rapid, and clock speed is best in class. Furthermore, for a notebook with such a high spec the XPS 1330 manages heat and noise very efficiently.
The 320 GB HDD provides excellent storage capacity, which is beneficial for complex gaming and advanced media creation. It also is more than capable of handling a wealth of business application data. Running at 5400 rpm it is fast and reliable. However, it is a shame that only a 32 GB Solid State HDD is available for the XPS 1330, which is no size really, even if such HDD technology provides greater resilience and delivery speed for information processing and media.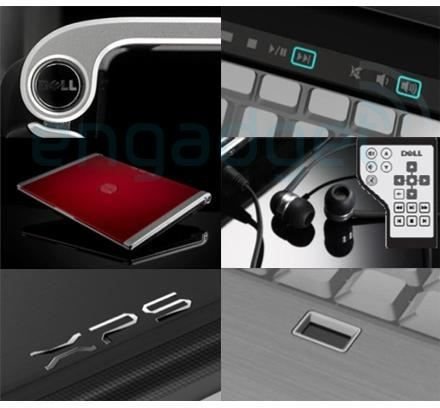 The Dell XPS 1330 offers an array of features and connectivity options USB (x2) are beautiful positioned on the left and right of the device. There is FireWire, video out, HDMI, ExpressCard, Ethernet LAN, SD/MS/MS Pro/'x'D media reader, biometric security and fingerprint reading. Which goes to show the notebook delivers many standards of communication and third party device integration. There is also an integrated VGA Webcam which is a nice touch if a little underpowered.
For battery power the Dell XPS 1330 is a brilliant long life performer. The nine cell battery provided as standard provides brilliant power for sustained usability, running to five hours during high intensity use and over six hours during basic application multi-tasking. If you are running multimedia streaming or watching a DVD on the XPS 1330 you will get around three hours battery life. The screen does dim slightly when running off battery, which in turn drains the battery quicker and if you do require a notebook that can deliver all day operability then it is worth purchasing a second nine cell battery pack. Alternatively you can buy smaller three or six cell batteries which provide two to three hours of life and reduce the weight and cost of the notebook. As with any ultra portable notebook, consider your individual user requirements and how long you envisage being away from mains power, etc, prior to buying additional battery packs.
Conclusion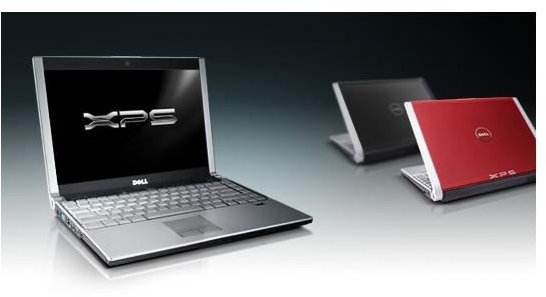 For design and performance the XPS 1330 is an outstanding ultra portable notebook. Dell has spent considerable time and effort designing the optimum mobile notebook range and the XPS along with the Dell Latitude XT tablet PC are seriously worth a look for the executive user, advanced gamer and video or audio guru. Unlike the Apple Macbook Air, Lenovo ThinkPad, Fujitsu Siemens Lifebook, the XPS 1330 embraces advanced users with its higher spec and storage capacity. Whereas many other ultra portable notebooks can ONLY deliver basic performance and functionality suitable for business users, the XPS 1330 takes mobile computing a step further. It is a heavier unit than most, holding a nine cell battery and 320 GB HDD, and the touchpad could do with being slightly bigger, but other than that, it is hard to find fault with the Dell XPS 1330.
Concluding Part »> Grading the Notebooks
This post is part of the series: Top Ultra-Portable Notebooks Review
Looking for an ultra-portable notebook for mobile computing at your fingertips. Here we review the best in the new range of ultra-portables, looking at resilience, weight, performance and features.