HP Compaq 2510P Review - A functional ultra portable notebook at an affordable price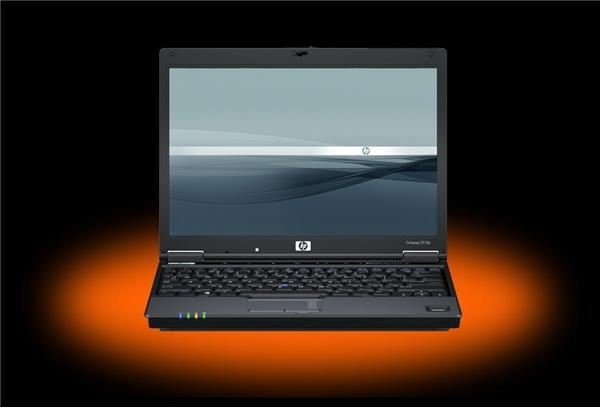 Specification
Price - $1500
Processor - 1.2 GHz Intel Core 2 Duo
Memory - 1 GB
Storage - 100GB HDD
Width - 2.5 cm
Weight - 1.3 kg
Although not up there with the flying machines in terms of spec or design the HP Compaq 2510P is a solid performer in the 'ultra' notebook range. It is designed primarily for the business user and with a solid stylish blue / silver casing it looks the part. Offering lightweight handling for easy portability but somewhat average operability, it is a mix and match mobile notebook. But with a moderate price tag and slick dimensions the HP 2510P is an affordable option for the business or home user.
Slightly larger than other ultra portable notebooks, but at 1.5kg it is in no way an eye-sore or difficult to handle during use. Furthermore with a compact yet robust casing it can withstand various degrees' of abuse and still perform as expected. The 12.1" 'IllumiLite' display provides superb LED backlit visuals. The screen portrays a vibrant, smooth image, and contrast and brightness are second to none. It is sometimes apparent that color appears faded during transition, but this is rare and more the result of the graphics card being integrated onto the processor, thus having to share resource allocation with other processing tasks. As a component part the screen is durable, with an excellent locking mechanism and adds no discernible weight to the unit. Furthermore, whereas LED screens in general are a heavy burden on battery power, the HP 2510P screen is very energy efficient.
In terms of performance the 1.2 GHz Core 2 Duo processor with integrated graphics won't impress the advanced gamer or high-tech business user. In short it just doesn't deliver particularly fast performance even with such basic application delivery as word processing, presentation creation and multimedia assignments. It is also only equipped with 1GB memory which is the minimum requirement for such a device. Thus it is fine when tasks are run individually, but during multi tasking or graphics intensive, processor hungry application delivery the HP 2510P is an average performer at best. Coming with Windows Vista Business as standard it would be nice to see 2GB RAM and a more powerful chipset to power such an operating system and its accompanying dynamic graphical interface. On the plus side, the low spec of processor is very good at minimizing heat, making the notebook comfortable to use on the knee or from the hand.
The 100GB HDD is more than adequate for a portable notebook but it would be much better if HP were to offer a Solid State HDD. Simply put the current storage unit is neither robust enough nor quick enough to retrieve information for users on the go. Running at 4200rpm it doesn't perform well under pressure and while 100GB is an adequate amount of storage space, its lack of speed really lets it down. Such HDD's are also known to be temperamental when used in a mobile unit as they aren't shock resistant.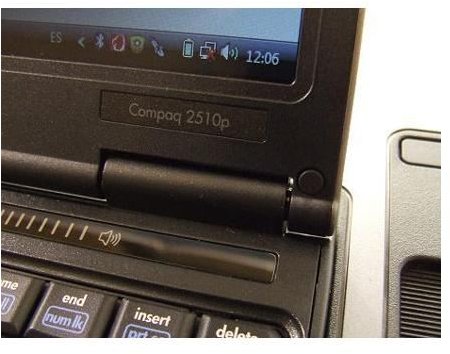 The HP 2510P does have a nice full size keyboard which is excellent for an ultra portable notebook. Keys are firm yet responsive but as with all notebook style keyboards the function keys can be a little 'fiddly' to use. The touch 'stick' as integrated in the middle of the keyboard and is easy to use, doesn't wear down with heavy use and remains responsive when the mouse is driven to all four corners of the screen. Similarly the touchpad is one of the best in class. Nicely balancing size and practicality with ease of use. What is more, it doesn't encroach onto the wrist rest areas of the notebook so you are unlikely to have mishaps by inadvertently navigating to parts of the screen / launching applications you don't want.
With Ethernet, DVI, FireWire, SD card reader, fingerprint sensor, and ports for serial and parallel connections, video and audio, USB (x2) and monitor out, the HP 2510P has an array of multimedia and communications slots for 3rd party hardware connectivity. It would be nice however to see a third USB port, particularly as notebooks such as these can be temperamental when it comes to using multiple USB.
As we previously touched on, the battery life of the HP 2510P is exceptional. Interchangeable, unlike the Apple MacBook Air, the standard six cell battery pack provides an outstanding six hours of power when running standard applications over either a wired or wireless connection. This means that users can get considerably longer use from the HP 2510P than they can from many of the other notebooks in this category. However, it is worth pointing out that the six and nine cell battery packs do stick out of the back of the unit slightly, and while this doesn't add noticeable weight, it knocks the notebooks slick rectangular elegance.
Conclusion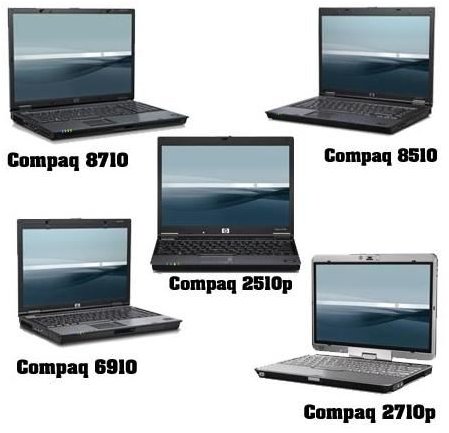 The HP 2510P is a sound notebook for a user in the market for a portable PC at an affordable price. It is much improved from its predecessor the HP NC2400, with an integrated touchpad, optical drive, more robust casing and enhanced screen display. At under $2000 it is not exactly cheap and cheerful but it is a notebook that can withstand considerable knocks and scrapes, and has best in class battery life. That said the processor and memory leave a lot to be desired, and do not perform half as well as other portable notebooks. It would also be nice to see HP install a Solid State HDD, Webcam and a third USB slot.
With this in mind the HP Compaq 2510P is very much a no frills, built for business notebook. Functional but without the whistles and bells of other models as discussed in this review series. If there were one word to describe the HP 2510P it would be 'average'. That may be harsh considering its well balanced design and power saving capabilities, which truly are exceptional, but overall if a portable notebook takes too long to run applications it won't last long in the fast paced world of technology development, where applications and services demand more and more processing power.
Concluding Part »> Grading the Notebooks
This post is part of the series: Top Ultra-Portable Notebooks Review
Looking for an ultra-portable notebook for mobile computing at your fingertips. Here we review the best in the new range of ultra-portables, looking at resilience, weight, performance and features.