The Best Photo Editing Programs Available for All Budgets and Skill Levels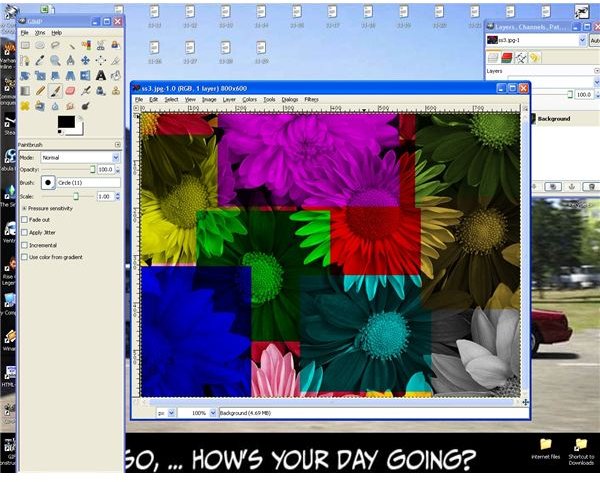 Best Free Image Editing Software
GIMP stands for GNU's Image Manipulation Program. It was originally designed for the Linux operating system but has been ported to Windows, making it one of the best free image editing programs available. It can create and save files in 37 different formats, including TIF, GIF, and PSD (PhotoShop File). GIMP can be used for editing photos and other images, as well as creating images manually. It can also generate certain images from scipts such as custom logos, buttons, and other complex shapes and objects. While not always the easiest program to learn, tutorials are available online. GIMP is worth having and learning for anyone who wants PhotoShop functionality without the price.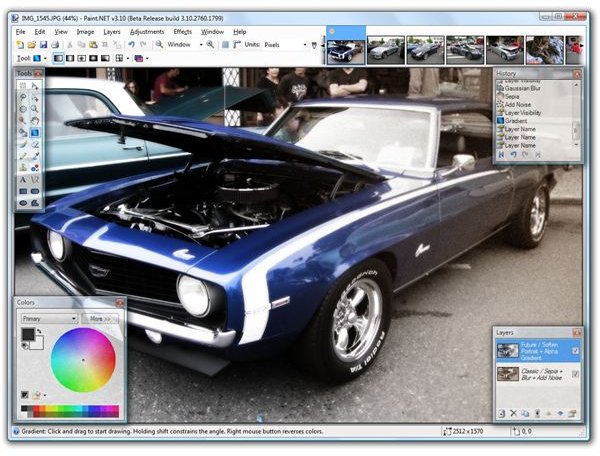 Paint.NET began as a Microsoft supported college project and is currently maintained and expanded by many of the alumni who worked on it. It has an intuitive and robust interface and features many of the same tools and features as PhotoShop, GIMP, and Corel. Although originally intended as a replacement for MSPaint, the simple image tool that is built into Windows, it has grown into something far greater. Paint.NET, as the name implies, is built on the .NET framework and requires .NET 2.0 to run. Tutorials and Plugins are available on the homepage. It is completely free to download and use.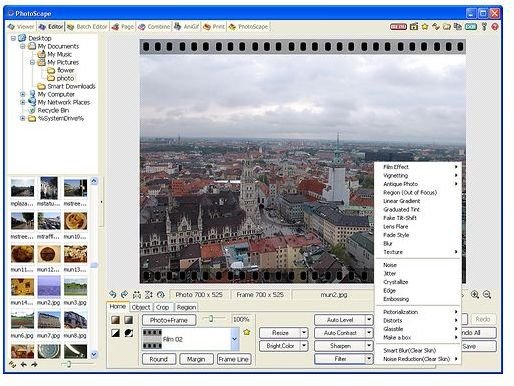 PhotoScape is the free image editor for the casual manipulator. It doesn't have all the bells and whistles of some of the other tools out there, but it is straightforward and takes care of all your photo editing needs, such as: Adjusting colors and brightness, removing redeye, cropping and combining images, and viewing a slideshow. It also supports the conversion of RAW formatted images. It is perfect for someone who wants to quickly and easily learn a program and use it to enhance or fix their precious digitial photos - and it is entirely free.
Best Paid Image Editing Software
Adobe PhotoShop CS4 - $699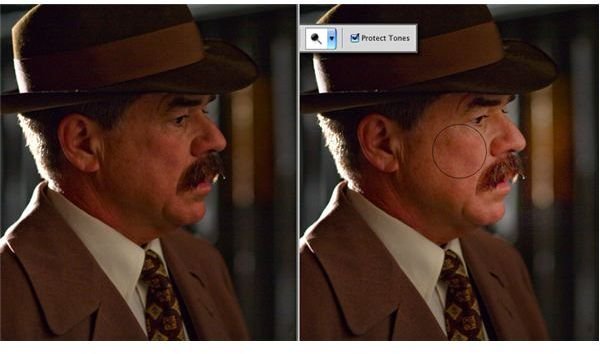 CS4 is the newest version of Adobe PhotoShop. PhotoShop is the industry standard for image editing software and the pricetag shows it. Of course, Adobe can get away with that figure because PhotoShop skills are a basic requirement for most graphic design or editing jobs. PhotoShop also tends to set the standard for every other editing tool out there, making all the biggest innovations first. CS4 is no exception, featuring several new and exciting improvements that further solidify its place as the leader in image editing software.
Corel Paint Shop Pro Photo X2 Ultimate - $99
Corel's Paint Shop Pro Photo has always been thought of as the budget alternative to PhotoShop for photo editing, but up until recently it hadn't quite measured up to that standard. The X2 Ultimate edition, however, comes very very close. Corel takes a different approach than PhotoShop to accomplish much of the same tasks, using large tools or functions, such as the Blemish Remover, Wrinkle Smoother, etc. to repair photos. You don't have to be a graphic design expert to use Paint Shop Pro Photo to its full potential. It is designed to make beautiful digitial images possible for everyone, and carries a surprisingly low price tag in comparison.
MediaChance Photo-Brush - $49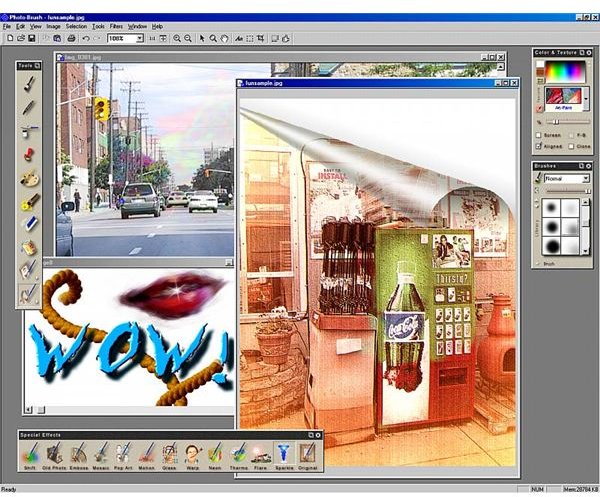 Photo-Brush version 4 is a very versatile image editing and design tool. It features an image editor with all the standard tools for adjusting color, size, brightness, etc., as well as special photo retouching tools that quickly and easily remove redeye, clear skin, and improve your photos. It also supports the use of pressure-sensative drawing tablets within its robust painting program. Photo-Brush is great for people who want to have fun editing and changing their digital photos with simple, easy-to-use tools, without spending a lot of money purchasing the software and learning to use it. Photo-Brush has a low price tag in comparison to its counterparts, and also offers a free trial.