Apple Macbook Air Notebook Review - Ultra portable notebook computing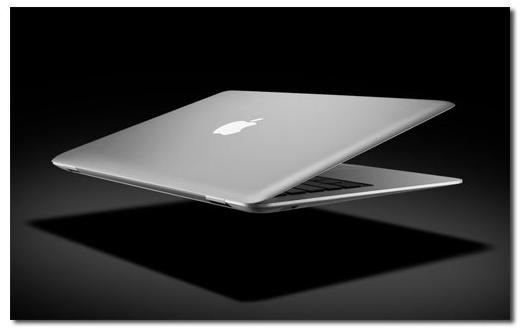 Specification
Price - $2500
Processor - 1.8 GHz Intel Core 2 Duo
Memory - 2 GB
Storage - 64 GB solid state HDD
Width - 0.4cm to 1.94cm
Weight - 1.36 k
Where 2007 was the year of the Apple iPhone, 2008 will be the year of the Apple Macbook Air. Make no mistake, this is the 'must have' notebook, the trend setter that will have people schmoozing and preening. Amazingly thin in design, it looks fantastic, being easily the thinnest notebook on the market to date. This is the third Apple notebook model and considerable time and effort has gone into designing a 'lite' notebook that prioritizes mobility and aesthetics.
First impressions are of a seriously cutting edge piece of kit. With slender design lines and an ergonomic chassis that is tailor made for the mobile user. From a size standpoint the Macbook Air has no equal and for weight it is only bettered by the Toshiba Portege R500. Obviously designed to make people stand up and take note of its slender lines the Macbook Air also houses an excellent full size keyboard and brilliant 13.3", 1280 x 800 pixel LED screen that displays fantastic color, brightness and contrast, while not draining battery power. Navigation around the device is also excellent, via a highly reliable and responsive track pad.
However, for such a striking notebook, designed to corner the ultra-thin notebook market it does not take long for the novelty of using the device to wear off. Certainly if you use a notebook in confined places – in transit, from the hand, etc then the four or five millimeters you will save by using a Macbook Air will become almost insignificant. Even for those using chunkier notebooks, the Macbook Air is not overwhelmingly better. As such it is very easy to forget about the Macbook Air's amazing size and weight combination.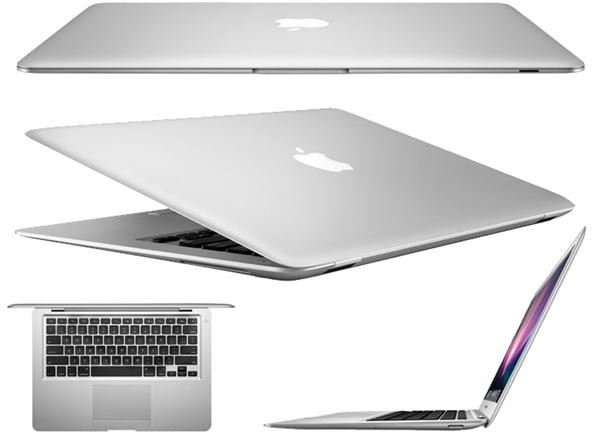 Now, due to the slick ergonomic design of the Macbook Air, Apple have had to make major compromises in other areas of the build and these are crucially - functionality and specification delivery. To make this notebook truly paper thin the most noticeable compromises have been in the removal of FireWire ports and an Optical Drive. With only three ports – 1x USB, Micro DVI, and headphone jack, such a lack of networking and peripheral connectivity seriously hinders the Macbook Air's diversity of use, specifically when looking at the broad spectrum of business sectors and mobile uses there are today. Therefore you would need to invest in a USB hub if, as is probable, you need to attach more than one USB device to your notebook. That said the Macbook Air does have video output capabilities so users can attach an external monitor to the device and you can buy an external SuperDrive ($120). Also, the Macbook Air offers an excellent 'Remote Desk' service which allows the notebook to take over the optical drive of another computer – Mac or PC, on a local network.
With the miniaturization of technological parts, all housed in the worlds thinnest notebook, compact assembly comes at a higher price. This leads us to the next issue with the Macbook Air. For a device that has such a hefty price tag you would have thought you'd get a bit more 'oomph' for your money. But storage capacity, memory and processor performance are distinctly average. The 80GB Solid State HDD is adequate for such a mobile notebook, but is nothing compared to the Dell XPS's 320GB HDD and you would have thought Apple would have found a way to house at least a 120GB HDD, as is available on the iPod.
With options to have either a 1.6GHz or 1.8GHz processor the Macbook is suitably powered but again restricted to only the more basic end user requirements, and there is no higher spec of processor available making customization for advanced application and multimedia needs impossible. That said 2GB of memory is more than enough for most modern day applications.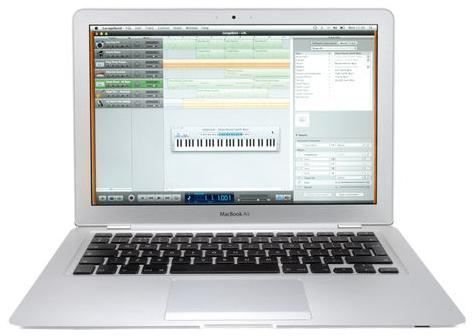 In terms of performance, the Macbook Air is a little disappointing. It delivers applications slowly, processes tasks only adequately and compared to others in this notebook category, is positively slow – most notably the Dell XPS and Samsung Q45. It isn't even quick compared to some standard notebooks and you would be right in feeling aggrieved that such a fabulous looking notebook, housing an Intel based chipset and Solid State HDD performs so slowly. If you are relying on this notebook to deliver fast performance of memory intensive applications and tasks then look somewhere else. On the other hand if you have only basic work or play needs - the ability to browse online, run office based applications then the Macbook Air is perfectly adequate.
With five hours of battery life the Macbook Air offers excellent power for the mobile user, however such is the design of the notebook that the battery pack is embedded into the unit and cannot be replaced or swapped for a secondary battery unit without having to be sent back to Apple. Thus, potential buyers should think carefully about their mobile computing habits and work commitments before making a purchase, i.e. do you need a full day's operability from a notebook? If so then five hours of battery life is probably not enough and you cannot swap batteries on the Macbook Air so you will need to look at other models which offer interchangeable battery packs for sustained notebook power. What is more, you cannot even simply give the Macbook Air a quick five minute boost of re-charging as the 45 Watt power adapter is weak – case in point it can take up to five further hours to fully re-charge.
Conclusion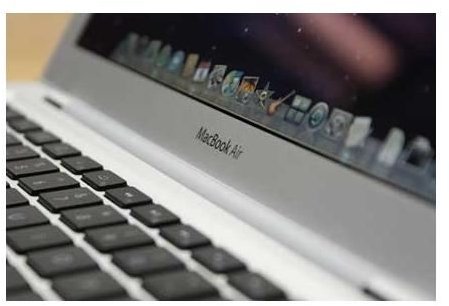 The Apple Macbook Air is the ultimate 'paper thin' notebook, cutting edge and impressive to look at. Therefore it will be a highly sought after piece of hardware, a 'must have' device for many in the business world and for those who are flash with a bit of cash for a ground breaking technological gadget. But for all its super size and weight, it has a premium price and compromises on performance, functionality and connectivity. This is crucial for a mobile notebook computer solution, for on using the device in a number of different settings and running multiple applications simultaneously the Macbook Air doesn't deliver anything like the performance you would expect and is no better than a standard notebook.
Concluding Part »> Grading the Notebooks
This post is part of the series: Top Ultra-Portable Notebooks Review
Looking for an ultra-portable notebook for mobile computing at your fingertips. Here we review the best in the new range of ultra-portables, looking at resilience, weight, performance and features.