How to Download Windows Updates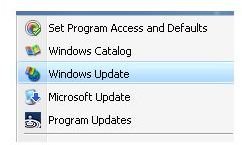 Quickest Access
Depending on how you have Windows customized, you should be able to find the Windows Update option right from the Start Menu. From there, click All Programs. What you'll see next is a list of folders of all the programs you can access. You should also be able to see some options right at the top, Windows Update being one of them. Give it a click. In XP you can go from Start Menu to Control Panel and find Windows Updates there.
Microsoft doesn't give a lot of choice regarding browsers. It will automatically launch in Internet Explorer unless you change the browser you want to view the updates in. The only thing is, if you use a browser other than Internet Explorer, it won't allow you to access the Active X portion. You'll have to browse through all updates manually. So, if you're not a big fan of Internet Explorer, I'd recommend using it just for the updates. Otherwise, it'll be a pain to find what you're looking for.
If you're having difficulty finding the Windows Update button, you can click on the following link below. I recommend saving it to your bookmarks: https://update.microsoft.com/microsoftupdate/v6/
Needed Components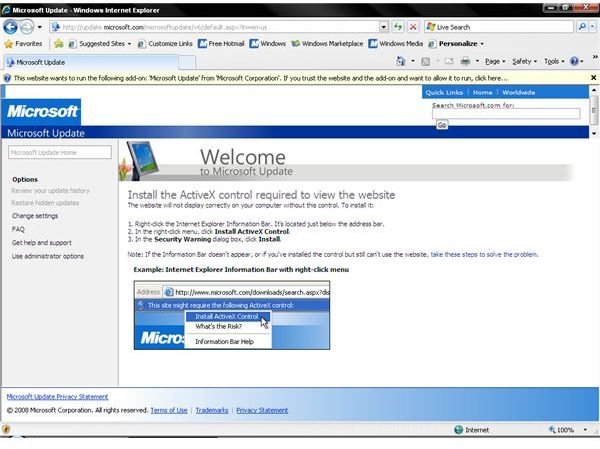 If you need to install any additional components before continuing, the website will tell you how to do so.
Custom vs. Express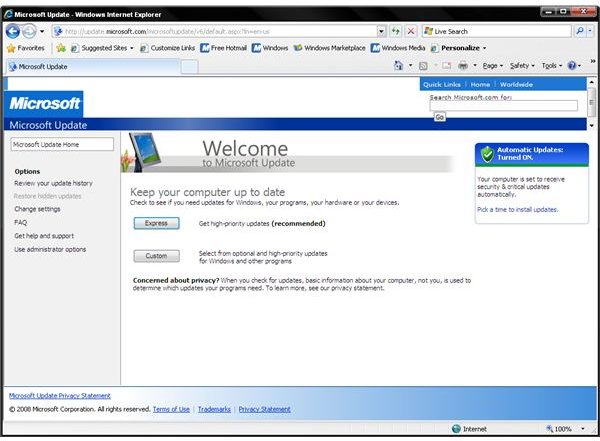 Express will search for and install important security updates for your operating system. Custom allows you to sort through which updates you want, and even allows you to search through optional components and programs that will not appear through Express.
Depending on which option you choose, the website will search for the latest updates for your computer. The time this takes can vary from a few seconds to a few minutes, if not more. If you haven't installed updates in a while, you'll need to have some patience.
Pick and Choose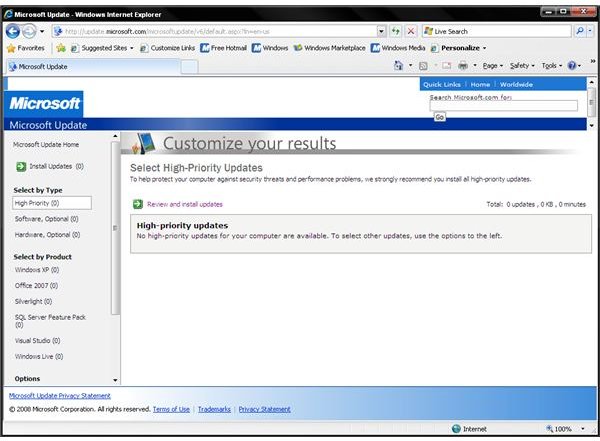 Automatically, a compiled selection of recommended updates will be listed for you to install. If you don't want to install certain components, de-select the option in the provided checkbox for each update. For other updates, check the left sidebar for other components you can install. When you've selected what you want to install, click Review and install updates.
A separate window will open afterwards, and will show you the status of your updates. First, they'll have to download before they install. It will be done automatically, so you don't have to worry about prompting anything else. The only thing to keep in mind is that after everything is installed, you may have to restart your computer. So be sure to save what you're working on.
That should be it! Remember to check the website periodically for other updates you may want to install on your computer.