Microsoft Windows Search Indexer Stopped Working And Was Closed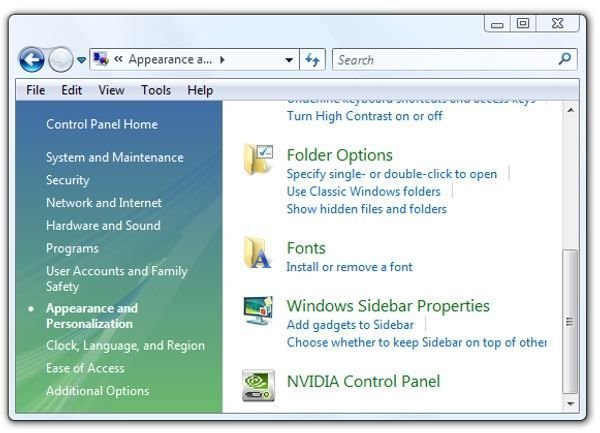 This happened to me after I had been experimenting with an indexing control gadget for the Vista sidebar. After some research and some dead ends in Google, I found that the solution, although non-obvious, to the problem is easy.
The solution, simply, is to force Vista to re-index. Here's how:
First make sure that you have Windows Explorer set to display hidden files and folders. To do this, go to Control Panel and open Appearance and Personalization, and then Folder Options in "Control Panel Home" view or Folder Options directly from "Classic View." In the Folder Options dialog, click the View tab. Under "Advanced settings" find "Hidden Files and folders" and click the radio button next to "Show hidden files and folders". After doing this, click OK to close the dialog and then close the Control Panel window.
(Click the images to enlarge.)
Images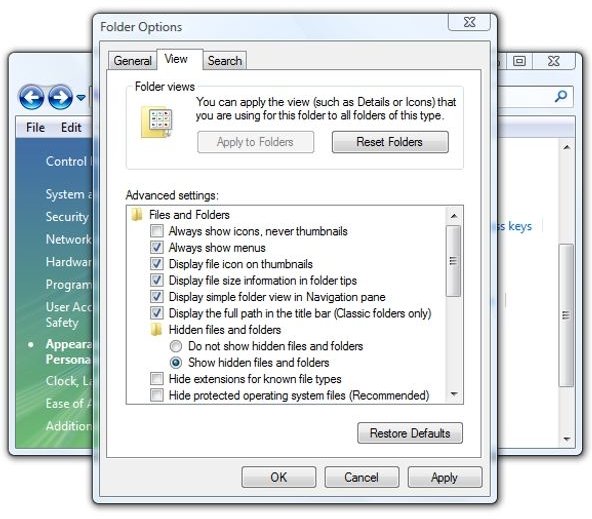 Step 2. Delete the Indexing Folders
Double-click "Computer" and then double-click your C: drive. Then double-click "ProgramData" (one word).
Continue navigating to C:\ProgramData\Microsoft\Search\Data\Applications\Windows.
You may want to drag the window's left-side outward in order to confirm the address in the windows address bar. If you have User Access Control (UAC) enabled, you'll need to give yourself permission to open the "\Windows" folder. Once there, click in the window and press Ctrl-A to select all files and folders. Then press Delete. It's safe to let Vista move them to the Recycle Bin, although I found in testing that it is not necessary. You can press Shift-Delete to delete the folder directly.
Then go back up to C:\ProgramData\Microsoft\Search\Data\Temp.
Repeat the process of deleting all files and folders. (The folder may already be empty. That's fine.)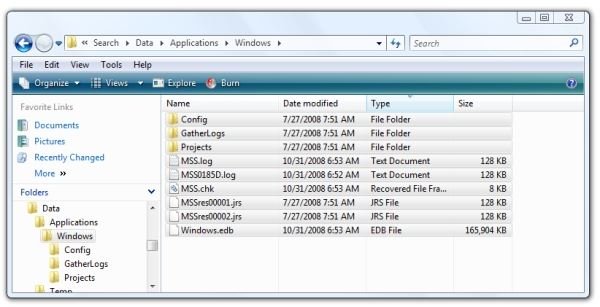 Step 3. Restart Indexing
At this point, you should be able to restart your computer without the error message. You may find that things like creating folders and file copying happens much more quickly with this error fixed.
But . . . did you follow some advice found online that suggested that you turn off indexing in Vista as a way to fix the problem? If so, that's just treating the visible symptom, not the underlying cause. To re-enable indexing to see if you've fixed the problem, do this: press the Windows button and enter
services.msc
Select the "Extended" tab, scroll down and double-click "Windows Search". Next to "Startup Type", click the selection bar and select, I suggest, "Automatic (Delayed Start)." This option will prevent the indexing function from running just as all your other startup applications begin to "phone home" for their updates.
Images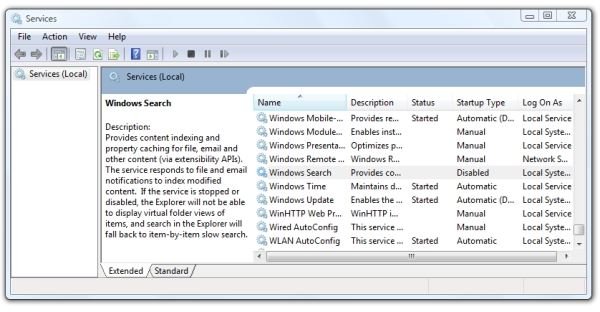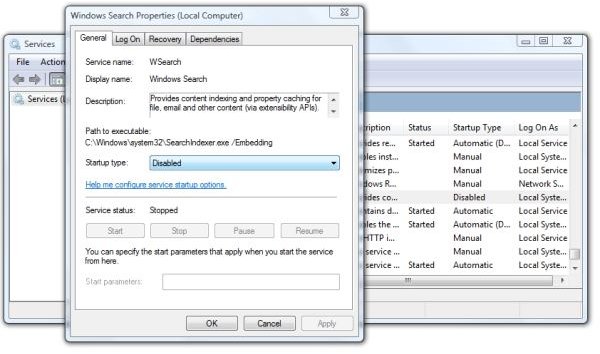 An Alternate Method
Speaking of updates, here's one. There's an easier way to empty the index folders. Press the Windows button, enter "indexing options," and press Enter. This will pop up the Indexing Options dialog. Click on the "Advanced" button. Then select "Restore Defaults." Vista will then inform you, "This operation will delete your index including custom index locations and excluded locations next time your computer restarts and completely re-build the indexed locations using default settings. This might take a long time."
Actually, it takes no longer than manually emptying the folders and rebuilding the index. I further suggest that you follow step 3 to set indexing up for delayed start after you've restarted the PC and re-built the index.
Images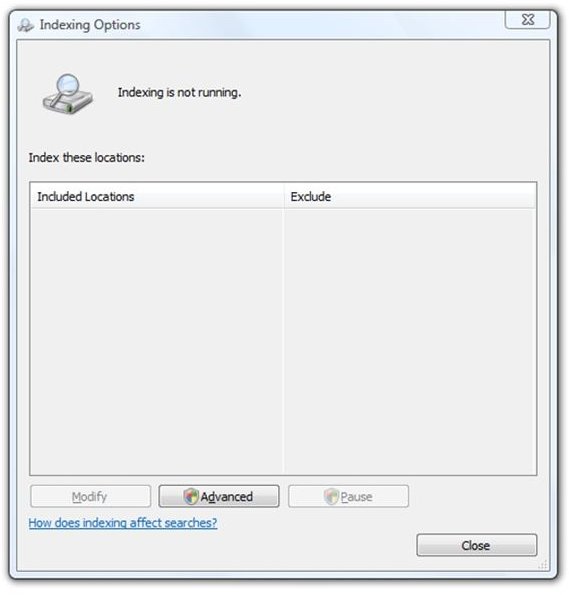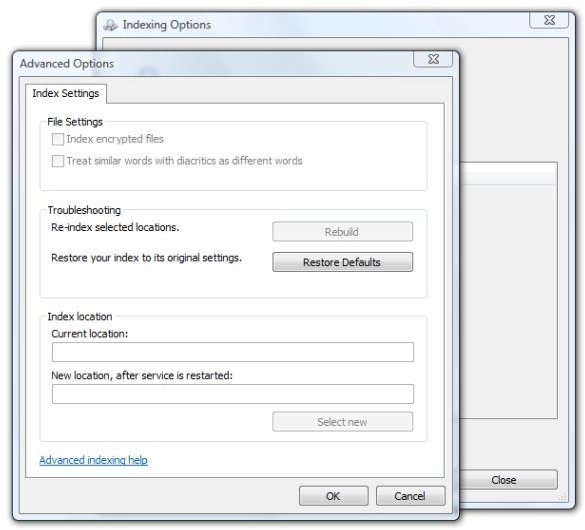 Thanks for reading this. We hope you are enjoying reading and learning at the new Bright Hub.
Further Reading:
How to Block Third-Part Tracking Cookies in Internet Explorer and Firefox - Are you leaving tracks everywhere you go online? If your browser is sharing cookies with a website you're not even (knowingly) visiting, you've got third-party tracking cookies on your PC. This article defines cookies and looks at blocking a certain type.
How to Track a Stolen Laptop - It's a jungle out there. According to a recent report, 672,000 notebooks are lost in airports every year in the US and more than half are never recovered. It makes sense to assume eventual loss and take precautions before the loss or theft happens. Free tracking application Adeona can help.
Turn Your Vista Laptop into a Mobile Hotspot - Need to share your wireless Internet connection with your friends or colleagues? If they've got WIFI, the solution is easy and free. This article tells you how.
Is Using Vista's Hybrid Sleep Good for My Notebook - Curious about whether the new power saving modes in Vista are actually better for use on the desktop than on your laptop? Here we look at Vista's hybrid sleep mode and how hibernation and sleep are different from Windows XP.
How to Deauthorize ALL Computers in iTunes - If you go through computers the way I do, you've probably encountered the problem of running out of authorizations in iTunes.It's no longer the hassle it once was. Now it is possible to de-authorize ALL the computers at once, instead of doing them one at a time.